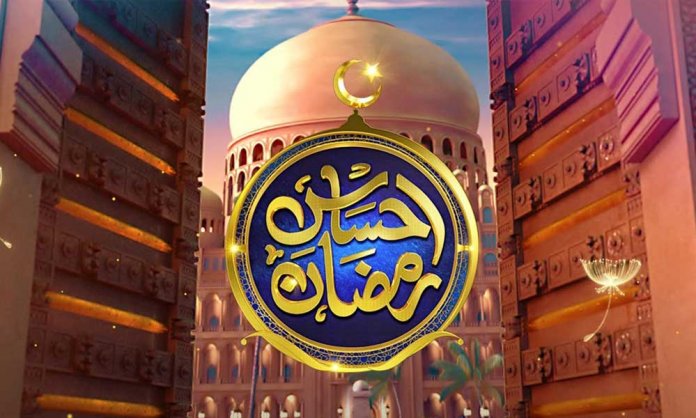 Geo TV's Ehsaas Ramazan transmission 2019, is ready to engage audiences with Rabia Anum as the host.
The programme will include featured segments with Allama Kokab Noorani, Imran Kalyanvi, Naat Khawan Fasihuddin Soharwardi, Farhan Ali Waris, Imranul Haq Attari and Naheed Ansari as the cooking expert.
Ehsaas Ramazan Host
Rabia Anum, the famous newscaster, took to Instagram to announce that she will be hosting the transmission for Geo TV.
"When I came to Geo, I was working with such senior people, that I quickly realised that this is not just fun, I really need to become serious about work. I was young when I started working, and I never had to struggle, so even if I was getting less basic salary, I didn't feel it because I didn't need it at that time," she recalled in an interview with Mag the Weekly.
Ehsaas Ramazan Timing
The show is expected to be aired on Geo TV from 3 p.m., Rabia told a fan on Twitter:
3pm InshAllah. #EhsaasRamzan https://t.co/CEDYSMOiVB

— Rabia Anum Obaid (@RabiaAnumm) May 7, 2019
Ehsaas Ramazan OST
The OST for Ehsaas Ramazan is sung by the legendary singer, Rahat Fateh Ali Khan.
The poetry of the OST focuses on the essence of Ramazan and has been written by Sabir Zafar.
Take a look at the Ehsaas Ramazan OST here:
For the first time ever, Geo TV will make Namaz arrangements for more than 300 people on their set.
The transmission will be based on the themes of social responsibility and generosity towards the community.
It definitely sounds like a show that our nation, as a whole, really needs.
Which channel's Ramzan transmission are you looking forward to following?
Let us know in the comments! Stay tuned to Brandsynario for more news and updates.