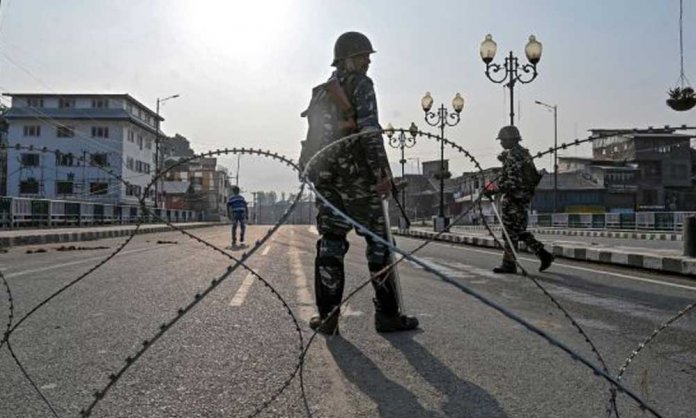 Tensions between India and Pakistan have highly escalated in the last few days.
Things seemed to take a turn for worse when Indian Occupied Kashmir (IoK) went on total lockdown after India revoked Article 370 that ensured Jammu and Kashmir's special status.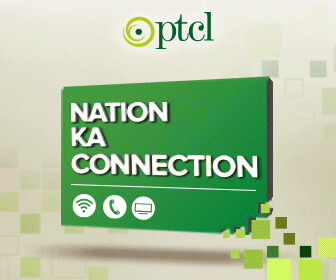 What this translates to is that Kashmir will now no longer have a separate constitution but will have to adhere by the Indian constitution much like any other state. Pakistan Independence Day was observed in solidarity with the brave Kashmiris and their fight for their rights, while 15th August, the Indian Independence Day was observed as a Black Day.
The situation got worse as the Indian government assigned thousands of additional troops to the disputed region, forced a curfew, shut down telecommunications and internet, and arrested political leaders.
The people of occupied Kashmir faced a shortage of food and medicine and were unable to reach hospitals due to curfew.
Prime Minister Imran Khan also contacted different world leaders and notified them of India's recent actions and urged Pakistan to remain united on the issue of Kashmir.
Here are some socio-economic effects of increasing tensions between India and Pakistan following the Kashmir issue:
1. Ban on Airing Indian Content in Pakistan
The Pakistan Electronic Media Regulatory Authority (Pemra) has prohibited the broadcast of advertisements produced in India and those featuring Indian actors and characters.
Prohibition of TVCs produced in India / carrying Indian talent pic.twitter.com/IOtZrqzcfi

— Report PEMRA (@reportpemra) August 14, 2019
PEMRA in an official statement said that the "appearance of Indian characters on Pakistani TV screens aggravates miseries of Pakistanis who are perturbed over Indian atrocities on Kashmiri brethren."
The whole nation should boycott the all Indian products. It is call of the day.

Join us.#BoycottIndianProducts pic.twitter.com/J1bUuHpuDS

— Shoaib Siddiqui (@ShoaibPTI_PP147) August 27, 2019
The official text also stated that the ban on airing Indian advertisements would prevail till the time such advertisements are replaced by the those produced in Pakistan and starring Pakistani talent and actors.
2. Indian High Commissioner in Pakistan Sent back to India
Pakistan expelled the Indian High Commissioner days after New Delhi stripped the disputed Kashmir region of its special status.
3. Suspension of Trade Ties
Pakistan has decreased diplomatic relations with India and also suspended bilateral trade with it.
As per report SRO928 of 2019, all sorts of exports to India have been suspended by amending the Export Policy Order 2016, while according to notification SRO927, by amending the Import Policy Order 2016, the government has banned the import of goods of Indian origin.
The general public also seems to be supporting this decision:
I am MKSW and i am proud to be a #Pakistani 💚🇵🇰🇵🇰 and i Boycott indian products for my Occupied Kashmir.#BoycottIndianProducts pic.twitter.com/gcCZmeJcuu

— Khurram Shahzad 🇵🇰 (@mksw_official) August 28, 2019
#BoycottIndianProducts
As Pakistani, It is our responsibility to completely boycott of Indian products for expressing solidarity with our Kashmiri brothers pic.twitter.com/TJJgj8nipD

— Sefi Raja ❤🇵🇰 (@92_Sefi) August 28, 2019
It is time to unite against Indian State Terrorism#BoycottIndianProducts pic.twitter.com/l3ZpgUs6rX

— ShErAz🇵🇰 (@SheerazAS1) August 28, 2019
Local superstore, Imtiaz Super Market has also pulled all Indian products from their shelves including clothes, spices, etc. Pakistanis will no longer find labels reading 'Made in India' at Imtiaz.
The supermarket shared a complete blog when taking this decision titled as 'Imtiaz Super Market – The constant supporter and contributor to the cause of Human Rights!'
4. A "Complete Closure" of Airspace to India
Minister for Science and Technology Fawad Chaudhry earlier announced that the federal cabinet was thinking of applying a complete ban on the use of Pakistani airspace for Indian flights.
He also suggested a complete ban on Indian trade to Afghanistan through Pakistan land routes.
"Modi has started we'll finish!" the minister wrote.
PM is considering a complete closure of Air Space to India, a complete ban on use of Pakistan Land routes for Indian trade to Afghanistan was also suggested in cabinet meeting,legal formalities for these decisions are under consideration… #Modi has started we ll finish!

— Ch Fawad Hussain (@fawadchaudhry) August 27, 2019
Following this statement, Pakistan's Civil Aviation Authority (CAA) closed three aviation routes of Karachi airspace from August 28 till 31.
What are your thoughts regarding the ongoing tension? Comment and let us know.
Stay tuned to Brandsynario for more news and updates.