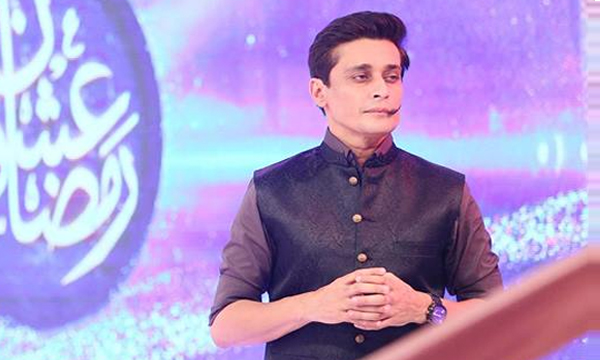 Sahir Lodhi is being aggressively attacked on social media. A few days back, a video went viral on the internet in which the host was schooling a young girl, Saba about Quaid e Azam. Some people applauded Lodhi, while the rest slammed him for losing his cool and interrupting the debater's speech!
People left no stone unturned to bash him and even made videos to question him for insulting Saba. Sahir Lodhi did not remain silent and has now finally opened up about the real story!
Know the full story, I want you guys to know the truth!
He revealed that edited version of the whole episode has made its way on the web and trolls are attempting to malign him.
I have a daughter and for me, each and every girl watching me is like my sister and daughter. Edited and tampered videos are trending on social media against me.
The anchor made it clear that he has deep respects for the founder of Pakistan. However, he will not discuss the issue again!
I have nothing against Saba, but Quaid -e- Azam is everything for me. From today I will not discuss this topic; I apologize for everything.
What is more, Sahir Lodhi even took to live television to clear his point. He revealed that he had apologized to the female participant in the very same show and nobody bothered to talk about it!
The other part of the clip wasn't shown, where I apologised to the girl on air just moments later.
Watch what he said on his live show here!
The video shows that Lodhi clearly had issues with the poem having 'anti-Pakistan' sentiments, which triggered him on the show! What is more, he praised Saba's style of debating and announced that she has made it to the next round.
It seems as if people are penalizing him for being a patriot. There is a probability that a whole lobby is deliberately tarnishing his image and ensuring negative trends sustain against Lodhi. Maybe, cause his show is doing very well.
Sahir Lodhi's Ramadan Transmission Reaping Decent Ratings
Even though people created a furor about the whole issue on the internet, Lodhi's show achieved decent ratings for the first two days of Ramadan Transmission 2017.
Stats of Day 1 of Ramadan Before Iftar:
ARY took the lead before Iftar with an average of 2.2 on M/F and 2.4 on the female audience.
On second was TV One with an average of 0.9 and 1.4,
It was followed by GEO Entertainment with an average of 0.8 on both filters.
Stats of Day 2 of Ramadan Before Iftar:
ARY Digital at 1+
GEO Ent and TV One had an average of 0.7
Audience: 18-45 M/F ABC Pak Total
18-45 Females, ABC Pak Total
Overall it was a clear win for ARY with a total day average of 1.5 v 0.6 for GEO Entertainment and 0.4 for TV one which continues to hold the third position on the table.
It seems that people are always ready to troll and pounce on any happening on social media. The most common targets are always Aamir Liaquat and Sahir Lodhi!
What do you think about Sahir Lodhi's apology? Let us in know in the comments below.