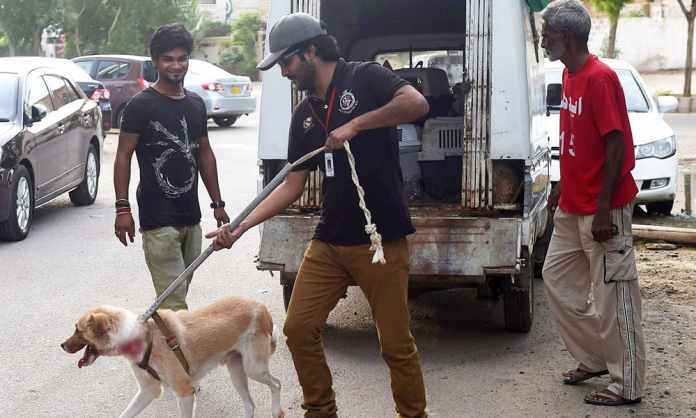 ACF (Ayesha Chundrigar Foundation) is a non-profit organization in Karachi rescuing and rehabilitating stray injured animals and working with other marginalized communities that society normally ignores.
Recently, after news regarding Edhi's new drive to catch stray dogs went viral, ACF claimed that 'this is just a PR stunt to justify murder'.
Speaking to Brandsynario, an Edhi representative had said that these stray dogs causing threat will be taken to the animal shelter where they shall be provided with the required aid. However, ACF does not believe that it's true.
"The Edhi shelter is like a hell-hole/graveyard. We know because we have been incessantly trying to urge them to help us fix it. Or shut it down. We are not the only ones. Any animal lover who is aware of the Edhi shelter can support this statement. ACF started from that shelter and left due to the inhumane way the animals and workers are treated," the organisation wrote.
They further claimed: "Either the dogs will starve to death there behind a closed gate (we know these dogs are not being taken there) or these dogs are being killed (poisoned or shot) in a secret location due to the backlash KMC and CBC and these inhumane agencies are receiving. Or these dogs are being sold for their meat."
The organisation wrote a long post defending and explaining their case.
While many animal lovers supported ACF, others refuse to listen to anything against the Edhi foundation. The Founder, Director, CEO at ACF Animal Rescue, Ayesha Chundrigar was bashed and labelled 'burger'
"Who knew being a decent, moral human being standing up for what is right is considered 'burger' or new age?" she questioned in response.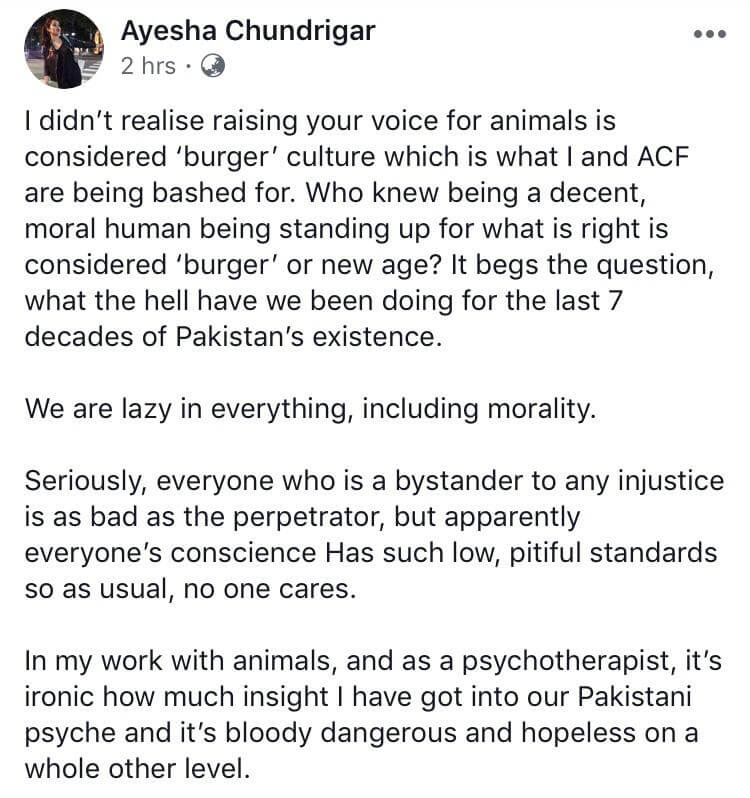 What are your thoughts regarding the issue? Have you visited the Edhi animal shelter?
If you have any knowledge regarding the matter, do comment and let us know.