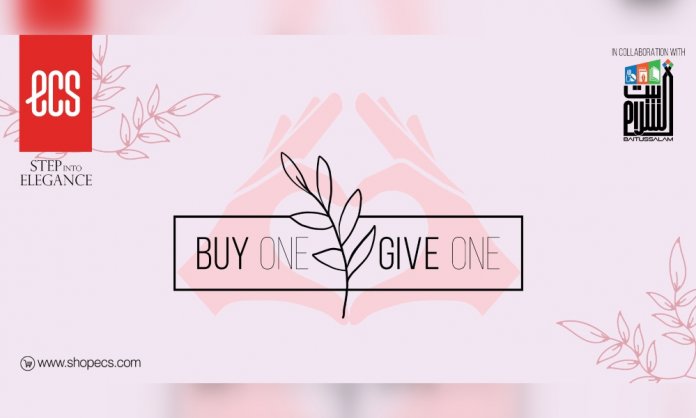 How many times have you had to make a decision about spending on yourself or donating to a good cause? Well, in our case, the answer is several times and it's not our favorite spot to be in! Not only do we feel guilty about indulging in a little (read: a lot) of retail therapy, the things we buy basically stare us in the face, holding us accountable for our splurge!
So, imagine our happiness and absolute gratitude when ECS's 'Buy One Give One' campaign popped up on our screens! What this meant was, we could stack up on those shoeboxes without feeling even a tinge of guilt because hey, it's all for a good cause.
https://www.instagram.com/p/CEv3JylB3rJ/
Initiated last year, this nationwide campaign is a collaboration between Ehsan Chappal Store (ECS) and Baitussalam (a non-profit organization), basically aimed at providing free footwear to the underprivileged. The turnout was massive in 2019 and later on, a shoe distribution video was also posted by the brand, adding to the credibility of the initiative.
The smile on those faces was reason enough for us to return to the store this September 11 and shop to our heart's content! Even amid the Corona scare, people showed up to be a part of this wonderful initiative, buying pairs of shoes and filling cards with personalized messages to be delivered with the donated pair.
It is heartwarming to think that this year too, some girl, somewhere will have the brightest smile as she opens this box of joy, tries on her shoe while reading a kind message, actually believing in the absolute kindness of strangers.
It very well may just be another campaign for most but for some this will be a message of hope and a dream come true. Through little acts of kindness, we can change someone's life, this campaign is as thoughtful as it gets. Let's make sure we are there next year too!