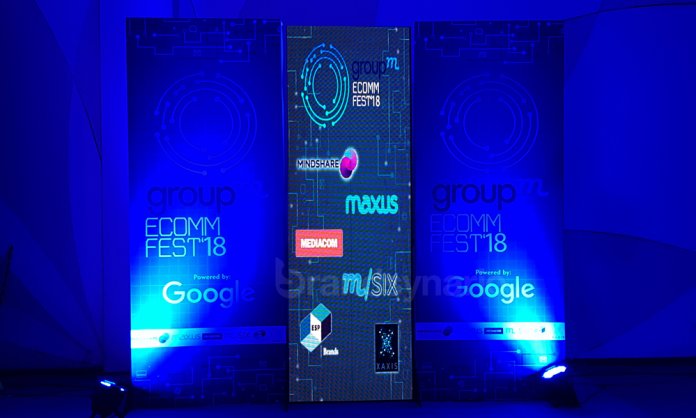 GroupM has always been the leading agency when it comes to bringing about digital innovations and industry first product launches.
Once again we brought together our clients, media agencies and peers to educate on the importance of ecommerce in 2018 through #DigitalDay3 – Ecomm Fest. This time the digital day emphasized on driving conversions via E-tailor partnerships and highlighted the ecommerce eco system.
The scope of Ecommerce in Pakistan has grown at an exponential rate over the last few years. In 2017, Black Friday was marked the biggest ecommerce festival online with more than 60,000 orders placed in just one day.
The ecommerce market is expected to cross $1 billion by 2020 with 95% of the purchases on e-tailors made via cash on delivery, only a small group in Pakistan are debit/ credit card holders.
This year GroupM through Ecomm Fest'18, successfully managed to immerse the industry into the world of digital innovations by joining hands with industry's top entrepreneurs to provide conversion and action based campaign solutions.
The #GroupMDigital day 2018 was a complete solution for all the brands trying to establish themselves on ecommerce portals. All challenges concerning ecommerce were addressed at #DigitalDay3 via various industry partners:
• Payment Partners: To increase online transactions, we brought on board leading online payment partners, Jazz Cash, and Sim Sim. Providing the easiest payment solutions for online purchases.
• Platform Partners: Industry giants such as Daraz, Yayvo, MyGerry's etc. educated how their platforms can be optimized to get maximum ROI and conversions.
Also, Google presented all their globally acclaimed ecommerce solutions
• Delivery Partners: GroupM partners with Blue Ex as a delivery partner for all online purchases. They're known for achieving:
1. Ambitious sales targets
2. Designing E-Distribution solutions; allowing E-retailers to have real time visibility of their stock
• Technology Partners: Fishery, Technify and Convex, our technology partners, leveraged their API technology to pair with e-tailors for efficient inventory listing and tracking stock availability on net.
• Creative Partners: Creatives play an integral role in digital campaign performance therefore, custom made for digital creative solutions were accommodated by Sizemek, GroupM creative partner.
Other individual websites that are doing well include Sensation.pk, NeuSouq.com, BuyOn.pk, Homeshopping.pk, Symbios.pk and RoyalPerfumes.pk.
"GroupM has been at the forefront of driving digitization in the industry – this year we are focused on providing the best possible e-commerce solutions and highlighted the ecommerce eco system in Pakistan." -General Manager Digital, Amna Khatib Paracha – GroupM
GroupM is the only agency in the industry introducing the best performing international platforms with the objective of revolutionizing the digital scope in Pakistan. We are determined to change the face of digital landscape in Pakistan.
Educating the clients to move towards multiscreen campaigns and focus on exploring various avenues digitally for best possible brand solutions.