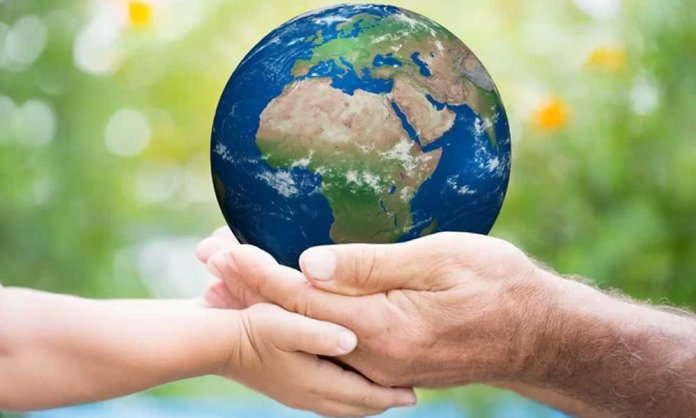 Earth Day is an annual event celebrated worldwide on 22nd April. The essential idea behind this special day is to celebrate Earth for all that our beloved planet has provided us with and to spread awareness as to how it can be kept green and clean.
The rising environmental problems including global warming and an increase in littering as well as deforestation has been killing the planet slowly and gradually for hundreds of years.
Influential Brands and NGOs take out campaigns to aware their consumers about how they should be taking care of planet Earth and Mother Nature and how that can be done.
Here's how Pakistani brands put together some of the sentimental ads and campaigns for Earth Day 2019:
Government of Pakistan
International Mother Earth Day provides an opportunity to raise public awareness around the world to the challenges regarding the well-being of the planet and all the life it supports.#MotherEarthDay #EarthDay pic.twitter.com/VDiWAgap9o

— Govt of Pakistan (@pid_gov) April 22, 2019
Advisor to the Prime Minister on Climate Change, Malik Amin Aslam has initiated the #Plant4GB day in Gilgit Baltistan. 50,000 willow planted in Skardu Indus Plain. pic.twitter.com/3VC5sJc7t3

— Govt of Pakistan (@pid_gov) April 22, 2019
Nestlé Pakistan
KIA Pakistan 
Muslim Hands Pakistan
Telenor Pakistan
Chop Chop Wok
Air Blue
KElectric 
KE has planted over 120,000 trees across Karachi. This #EarthDay be a part of the #PlantForPakistan. Share a selfie planting a tree and we'll plant one for you too! pic.twitter.com/xul6jdcYEj

— KE (@KElectricPk) April 22, 2019
EFU Life
This #EarthDay, let's pledge to protect the endangered species from extinction by conserving the wildlife because Earth is also their home!#EFULife #EarthDay2019 #ProtectOurSpecies pic.twitter.com/WKq1ntH8tL

— EFU Life (@EFU_Life) April 22, 2019
Tianshi Pakistan 
"The Earth is what we all have in common"
(Wendell Berry)#Tiens #2019 #SaveTheEnvironment #SaveTheEarth #EarthDay pic.twitter.com/QYJjARMht9

— Tianshi Pakistan (@OfficialTianshi) April 22, 2019
Shahid Afridi Foundation
Honda Atlas Cars
Note: *This is a developing story
Keep planet Earth clean and safe, protect the wildlife, and stay tuned to Brandsynario for more news and updates.