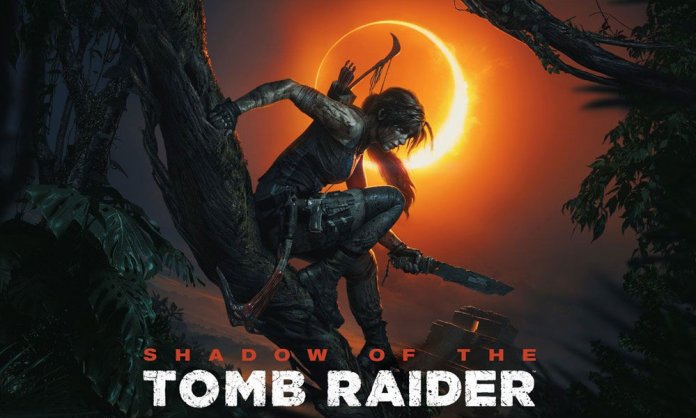 "Shadow of the Tomb Raider," "Dragon Quest XI" and "Kingdom Hearts III" are almost certain to appear at Square Enix's June 11 E3 2018 showcase, but will we see more of its official "Avengers" project?
Japanese publisher Square Enix is well known for its role-playing games as well as action games from Western division Eidos.
So it's with confidence that those tuning in to its E3 2018 presentation can expect to see "Shadow of the Tomb Raider," due on console and computer just three months later in September.
Also due September is expansive fantasy adventure "Dragon Quest XI" on PC and PS4. It's not yet dated for Nintendo Switch, perhaps because it would provide extremely strong competition for "The Legend of Zelda: Breath of the Wild."
Another fantasy adventure with a more mainstream hook is "Kingdom Hearts III," the latest in a crossover between "Final Fantasy" and Disney's ever-expanding character roster.
Speaking of which, the massively multiplayer "Final Fantasy XIV" has comprehensively overcome initial woes and is now thought to be the most popular subscriber-driven MMO out there. Its last expansion was released June 2017 so expect an update if not a preview of what's to come.
Likewise "Final Fantasy VII Remake," whose roots are in the franchise's most highly praised entry but, having been announced at E3 2015, has kept a relatively low profile since and is currently without a release date.
Spin-off "Dragon Quest Builder 2," whose predecessor added mission-based adventuring to the "Minecraft" formula, is expected in 2018 and could be a PlayStation exclusive at least at launch; similarly, JRPG "Octopath Traveler" is destined for a July release on Nintendo Switch.
Less high-profile for now, due to lack of exposure, though not less well anticipated, are robocombat affair "Left Alive," story-driven young adult adventure "Life is Strange 2," whose predecessor was enormously successful, and multiplayer shooter — a relatively uncharacteristic genre for Square Enix — "Battalion 1944."
And action sandbox "Just Cause 4" appears to be on to go, if an unexpected Steam Store advertisment is to be believed.
Finally, Square Enix's Eidos Montreal and Crystal Dynamics outposts are dealing with a secretive tie-in to "The Avengers," which has been in the works for at least two years.
Announced in January 2017, it might very well be set in-between "Avengers: Infinity War" and its 2019 sequel, though it's hard to tell given the obscure nature of its reveal trailer.
Square Enix at E3 2018
When: June 11, 11am PDT
International: 2pm EDT, 6pm UTC, 7pm UK, 8pm Central Europe and South Africa, 23.30pm India, then June 12 at 2am Singapore, Philippines, Malaysia, and Beijing, China, 3am South Korea and Japan, and 4am Sydney, Australia.
Watch live or follow updates: e3.square-enix-games.com, YouTube, Twitch.tv, Mixer, Facebook, and Twitter.