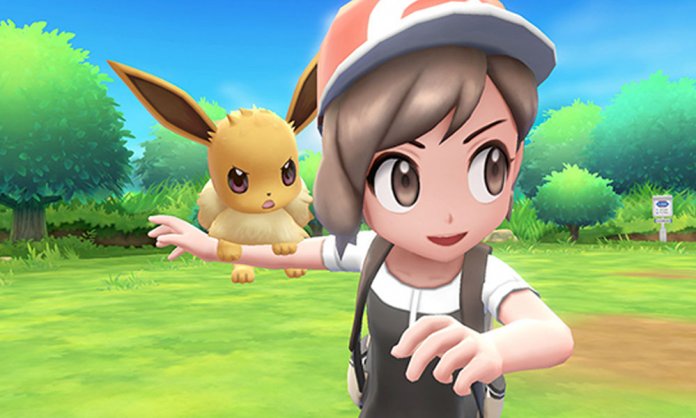 As well as nominated big hitter "Super Smash Bros." and a "Splatoon 2" tournament, there's plenty for Nintendo to choose from should it want to present a broader focus on June 12 and in the days afterwards.
Nintendo's official line is that "Super Smash Bros." will form the focus of its promotional push at the 2018 Electronic Entertainment Expo.
That's not hard to believe, given that "The Legend of Zelda: Breath of the Wild" and "Super Mario Odyssey" were treated the same way in previous years.
Very little is known about the Nintendo Switch iteration of popular and reasonably family-friendly fighting game "Smash" going into the expo, not even a firm date for the 2018 release.
"Splatoon 2" is far more established, having been released in 2017, and the colorful paint 'em up is the subject of a world championship final set for later the same day.
Aside from those two points of focus, a pair of Pokémon games have been announced since Nintendo laid out its initial E3 plans.
Therefore "Pokémon Let's Go Pikachu" and "Let's Go Eevee," due November 2018, may very well appear in the June 12 video, and again over the following two-and-a-half days of Nintendo Treehouse Live show floor broadcasting.
Similarly, though perhaps not as appealingly, Nintendo Switch Online will become a $19.99-per-year subscription service from September, so its benefits should receive a push.
Nintendo also has games in its "Yoshi" and "Fire Emblem" franchises set up for 2018, while external partners have "Octopath Traveler" (July), "Wargroove" (2018) and "Shin Megami Tensei V" (TBA) in the works.
Meanwhile, the all-in-one NES and SNES Classic retro consoles could get a mention. Any potential N64 Classic is thought to require a reworking of the Classic line's base hardware so we may not see it just yet.
Finally, an apparent May 31 leak of Nintendo's E3 floor displays indicated that 2018's massive hit "Fortnite" (unannounced) as well "Mario Tennis Aces" (June 2018) would have a large presence.
The list also included a number of other previously announced titles ("Monster Hunter Generations Ultimate," "FIFA 19," "Starlink"), one that was announced the following week ("Paladins"), one more, like "Fortnite," that hadn't been revealed for Switch ("Dragon Ball FighterZ") and two that hadn't been announced at all ("Overcooked 2," "Killer Queen Black").
However, social media accounts for "Killer Queen" had already had their banner images blacked out by the time the list was made known, adding legitimacy to its other claims.
Nintendo
Time: June 12, 9am PDT
International: 12pm EDT, 4pm UTC, 5pm UK, 6pm Central Europe and South Africa, 9.30pm India, June 13 at midnight in Singapore, Malaysia, the Philippines, and Beijing, China, 1am Japan and South Korea, 2am Sydney, Australia.
Treehouse Live broadcasts daily, June 12-14.
Watch live: e3.nintendo.com