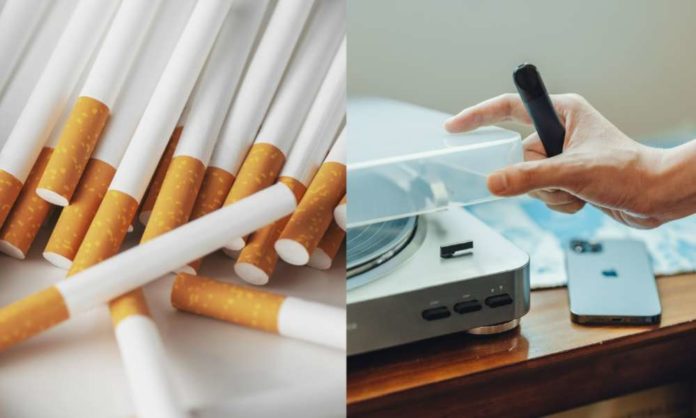 The Chief Executive Officer of Forbes Media LLC, Steve Forbes explained the difference between the e-cigarettes and traditional cigarette smoking and that how the anti-vapers are building a wrong narrative.
Forbes who was talking at the segment of the podcast 'What's Ahead', exposes the falsehoods of this perverse crusade. With the Covid-19 scourge receding, the various pressure groups and public health officials will renew their wrongful war against e-cigarettes.
"I will tell you about the insights you need to help navigate this turbulent world. Thankfully the terrible pandemic is ebbing with the availability of vaccines and highly effective therapeutics, which means the wrongheaded war waged by various authorities and pressure groups against vaping will be resumed with renewed intensity. The attack must be met with the truthful counter-attacks. The facts are on the side of e-cigarettes. For unfathomable reasons, vaping has been equated with regular tobacco smoking," said Forbes.
E-cigarettes are said to be not equivalent of tobacco cigarettes. They contain no tobacco! And they are 95% safer than regular smokes. Forbes also seconded the fact that vaping is the best antidote to cigarette smoking.
"E-cigarette are 95 percent less harmful than traditional smokes. E-cigarettes don't contain tobacco. Vaping allows users to inhale nicotine without the carbon monoxide and other dreadful substances that make cigarettes so lethal, especially to the lungs. This is why, in contrast to the US, British health authorities promote vaping as a much preferred alternative to cigarettes," he said.
He further explained that the anti-vapors claim e-cigarettes as the gateway to taking up tobacco smoking. "They cite the surge of vaping among teenagers, but they conventionally overlook the fact that teenage cigarette smoking has plummeted over the years from 16% to under 6%,"he said adding that although a person shouldn't be inhaling any kind of substances in their lungs including marijuana, but vaping is by far the least harmful way to do it.
The British health officials have recognized, vaping as a highly effective way for people to give up cigarette smoking, thereby saving numerous lives. E-cigarettes have been declared as far more successful than patches, chewing gums and other anti-cigarette aids.
Anti-vapers are pushing to ban flavored e-cigarettes. The FDA tried that last year but left a loophole. California did the same but avoided the loophole. However, angry petitioners there have put a referendum on next year's ballot to overturn this law.
"While some local governments, like San Francisco, have prohibited e-cigarettes sales outright, anti-vapors have focused their efforts on banning flavored e-cigarettes on the theory that the unflavored variety makes them distinctly unattractive to would be users. The FDA took this approach last summer in banning flavored e-cigarettes, but a loophole allows all flavors to be sold in disposable devices that cannot be refilled," he said.
The state of California last year ban retail sales of flavored e-cigarettes, as well as flavored tobacco products such as menthol cigarettes and smokeless tobacco, exempt water pipe tobacco, certain cigars, and hookahs.
Forbes suggested that they should decisively rebuke these latest latter day prohibitionists. The anti-cigarette forces should cease their fiction films, scare tactics, and take up educational campaigns on the virtues of leaving your lungs unmolested by any kind of foreign substances.
Those who want an excellent way to give up smoking tobacco should root for the success of this proposition.