On Monday, the Dunkin Donuts factory in Karachi's SITE industrial area was temporarily sealed after Sindh Food Authority raided the premises and found expired products in Karachi.
According to Samaa News, the manufacturing unit had been using expired ingredients. Apparently, the raw material in the factory was found below the standard.
Reportedly, the authorities fined the factory with the fine of Rs. 250,000.
All below the standard raw material and other items were discarded by the authorities. Hygiene rules within the factory were also being violated.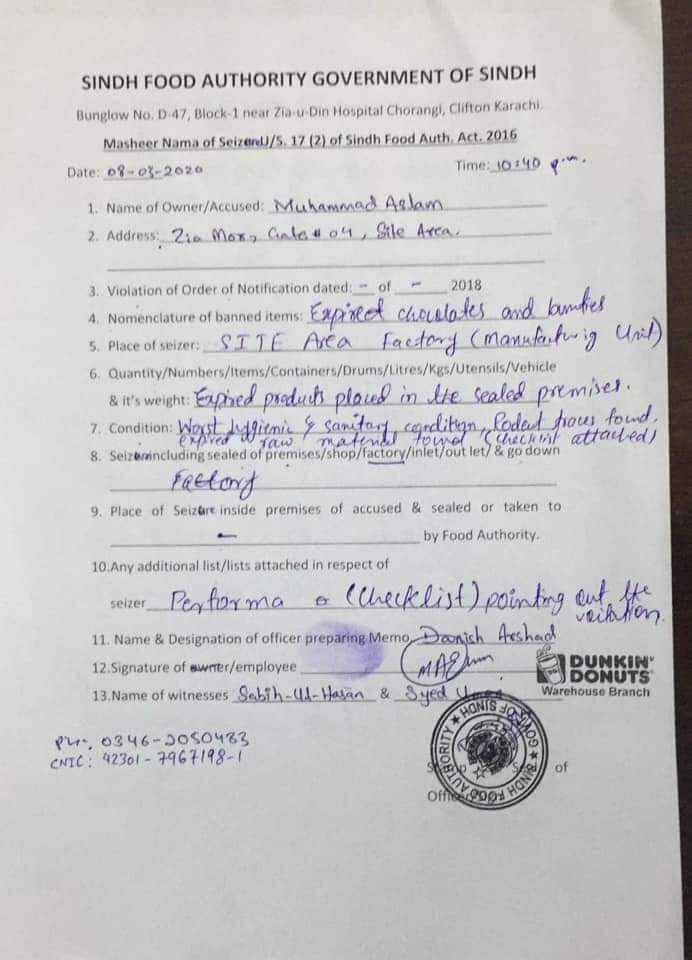 Right after the news broke out on social media, Dunkin Donuts Pakistan took it to their official Facebook page to announce that they operate in Lahore and Islamabad only which shock many DD fans in khi.
[arve url="https://web.facebook.com/plugins/post.php?href=https%3A%2F%2Fweb.facebook.com%2Fdunkindonuts.pk%2Fposts%2F10158176872383086&width=500″ /]
So, Team Brandsyanrio reached out to Dunkin Donuts Karachi to investigate the matter and ask their stance on the whole situation.
Here's what they had to say:
The food authority visited our premises when we were in between shifts and our nature of business is such that raw materials like chocolate and flour do spill to the floor. It is only when the next shift arrives that they clean the premises and ensure that the international hygiene and sanitation standards set by Dunkin' International are achieved before beginning the production process. You are welcome to visit the facility and see for yourself if we're maintaining the hygiene standards, but let's not fall prey to allegations that are yet to be proven
Moreover, upon asking for more details, here's what they said,
Official statement will follow after proper consultation with our lawyers.
Not only that but Dunkin Donuts Pakistan has removed their post on Facebook where they claimed that Dunkin Donuts Karachi is a completely separate entity! WHAT? And how??
Here's the removed post: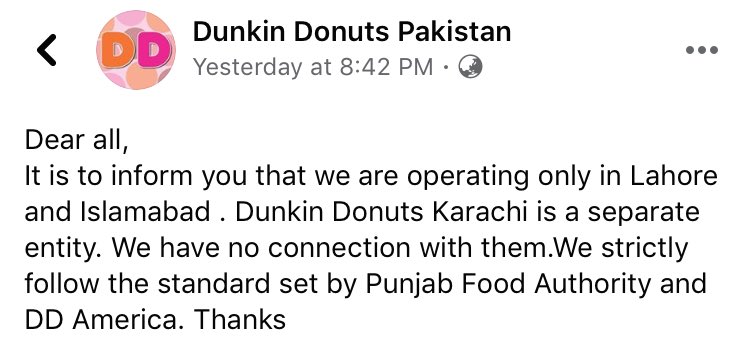 Later on in the day, Dunkin Donuts Pakistan uploaded pictures of their 'hygienic' kitchen saying,
Our promise, quality product with no compromise on quality of ingredients and hygine. Our DD franchises of Lahore and Islamabad are owned by Phoenix Food Pvt Ltd.
Here are the pictures!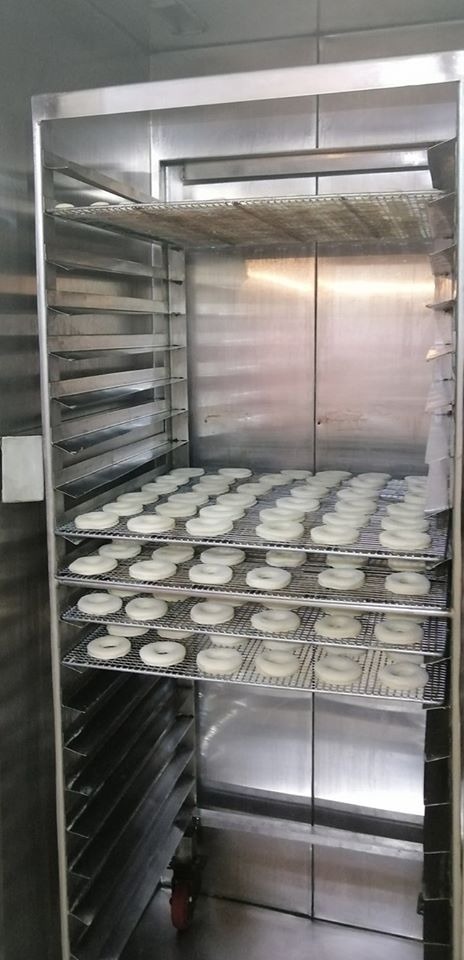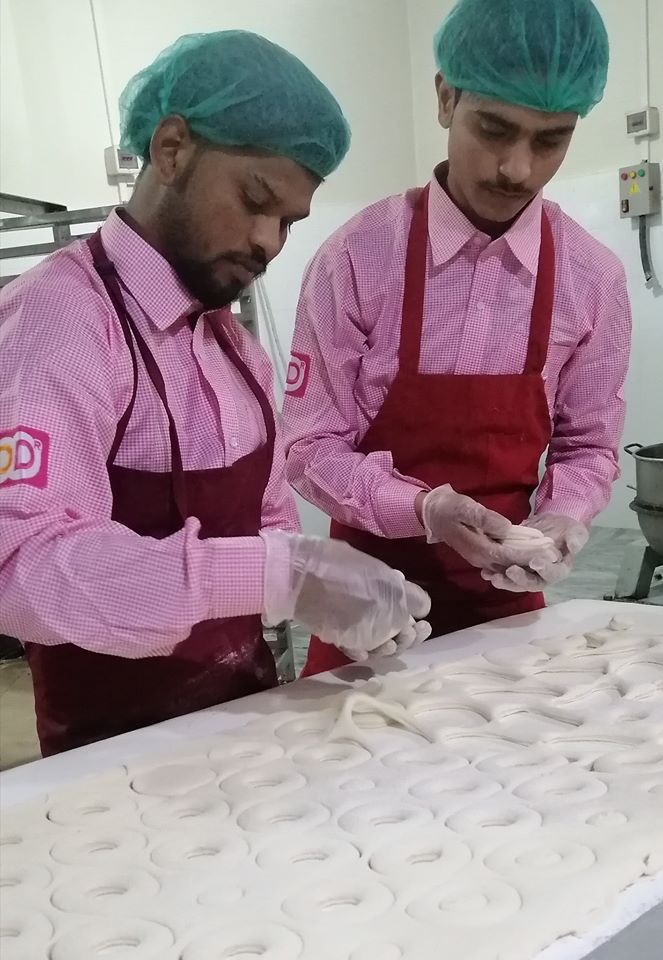 This seems twisted!
So, why did they remove the post?
For more news and updates, stay tuned to Brandsyanrio.