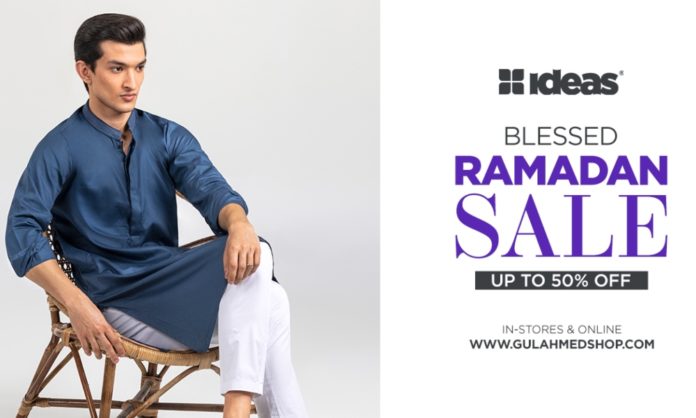 The blessed month of Ramadan is here. These 30 days bring about a lot in terms of spirituality, happiness, and the concept of rewards. Attire has a significant impact on how we present ourselves to society and religion, stressing the importance of dressing well. This is especially true for the men in the household who accept more responsibilities during the month of Ramadan and during the celebrations that follow.
There are few brands that personify and reflect all that we hold sacred and celebratory about the approaching month along with its virtues. However, one name amongst these stands out, and it is none other than IDEAS. The leading brand has recently launched its Kurta Collection 2022 for men. The collection features several elegant and stylish designs as well as colors for men.
With fabric ranging between cotton yard and poly-viscose, the collection is light and breezy which is appropriate for the summer season. As you prepare to welcome the holy month of Ramadan, updating your wardrobe can refresh your spirit and soul.
If you are looking for simple and trendy kurtas, we made an effort to save you the hassle of going through the entire collection. Here are some of our favorite picks from this year's Kurta Collection.
Light colors are synonymous with summers because they help keep you cool even as the mercury rises. This sea green regular fit kurta is one elegant piece to behold.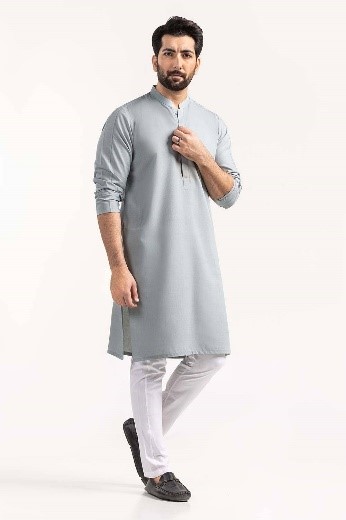 Yes, we've advocated light colors to complement the weather however sometimes, darker hues are irresistible despite the season. This Maroon cotton kurta is definitely on the list.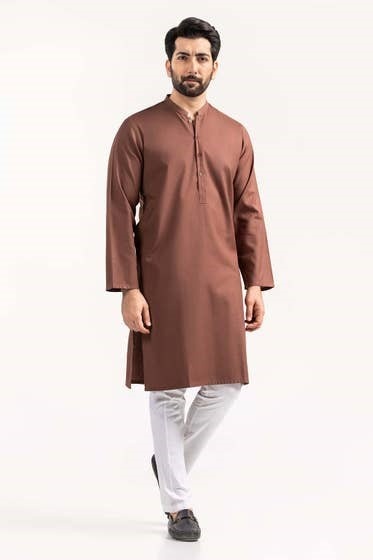 The lighter the better! Sky is a color to love and adorn. It embodies grace, comfort and fashion all in one without compromising on either aspect.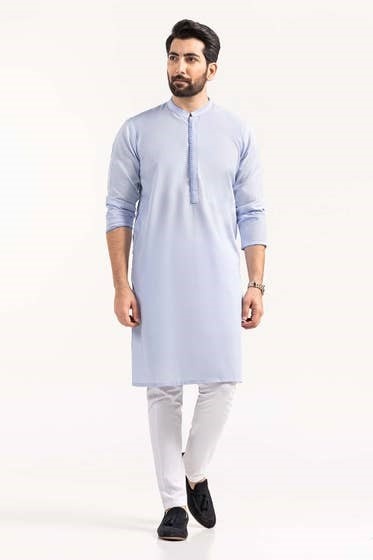 This year's Kurta Collection for sure makes it hard to miss out on darker colors. This time we fell for an even darker shade of maroon that would work great for festive occasions.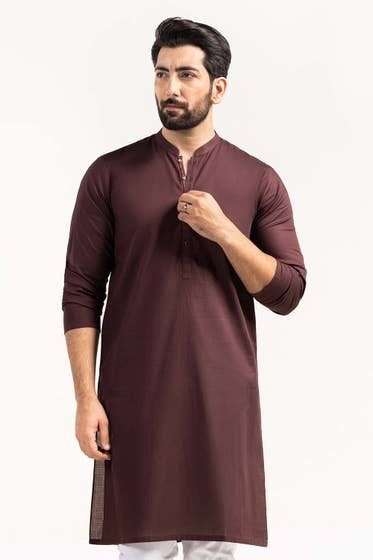 Cotton is the material of choice for the summers and this kurta in olive green offers an amazing statement of style and grace.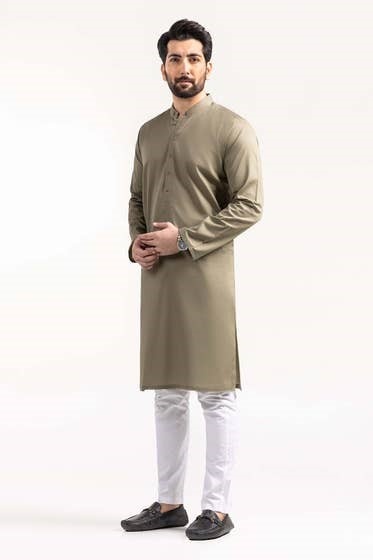 Well, no collection would be complete without basic block colors. It is no surprise that this gray kurta is selling out fast. If you are a fan of basic hues, grab this one before it's too late.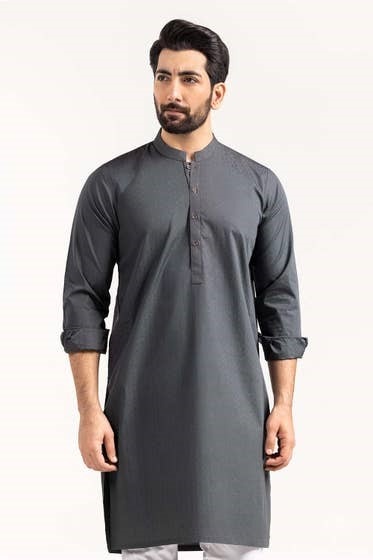 Continuing with basic colors, here's another one that speaks to the simplistic ones amongst us. Finding elegance in basics, this Navy-blue kurta is another fan favorite and a definite yes from us.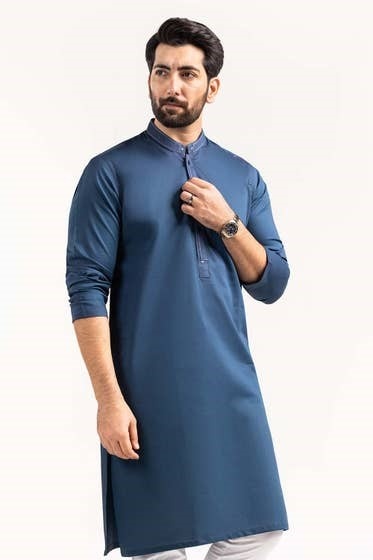 Last but not the least, this black kurta is bold yet beautiful. Get this amazing look to wear out at night during the month of Ramadan.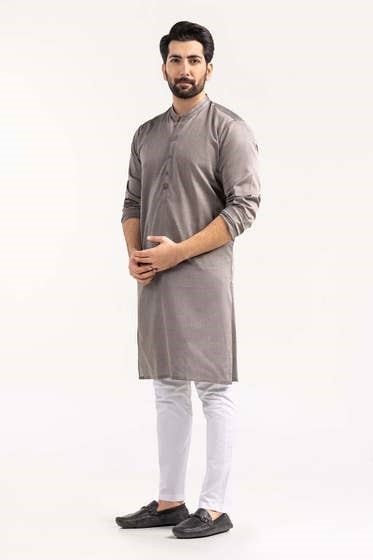 The IDEAS Kurta collection is live now online at www.gulahmedshop.com and in-stores nationwide. Pick your favorites before it's too late.