Previously, we covered all you needed to know about getting admissions at Aga Khan University. But as we all know, to pursue your desired field, you have to apply in multiple relevant universities. One such medical university is the Dow University of Medical Sciences.
And if you are applying at Dow University, here is everything you need to know about Admission Procedure.
Online Application
As is now familiar with almost all universities, Dow also accepts online applications. You can access them through the DUHS admission cell. The link is available on both Institute of Health Management (IHM) and the DUHS website.
Now that you are on the cell access the form. Once you have filled it out, you are supposed to print and sign it. The application will be taken with the deposit fee to the designated bank branches.
Issuing Admit Cards
Now, this is an important thing to note. The process of getting the admit card is different for Karachiites and non-Karachiites.
Karachiites can visit the admission cell with a signed admission form, paid challan, and three passport-sized photographs. They will be issued the admit card. As for the non-Karachiites, they will get the admit card on the address they mentioned in the application form. Rest assured, they will get it before the entrance test.

Entrance Test & Interviews
This test happens in DUHS's main building. So Karachiites or not, you have to come to Karachi for the test. You will know your designated test center, date, and time because it will be mentioned on your admit card. So hold it close to yourself because it is possibly the most important document of your DOW career. Also, bring the NIC photocopy alongside the admit card.
They will be assessed based on their language and analytical skills. Passing that will qualify you for interviews. In the interviews, you will be judged on maturity, motivation, and interpersonal skills. So be prepared to rock the interviewers.
Required Documents
Now let's look at the required documents for the interview. Make a checklist!
Candidates are required to bring the following documents in original on the day of the interview:
Matriculation / O-Level certificates alongside transcript/mark sheet
HSSC (Part I) / A level (first year) certificate & transcript/mark sheet
Bachelor degree & transcript/mark sheet
The NOC from the company if they have applied for a discounted policy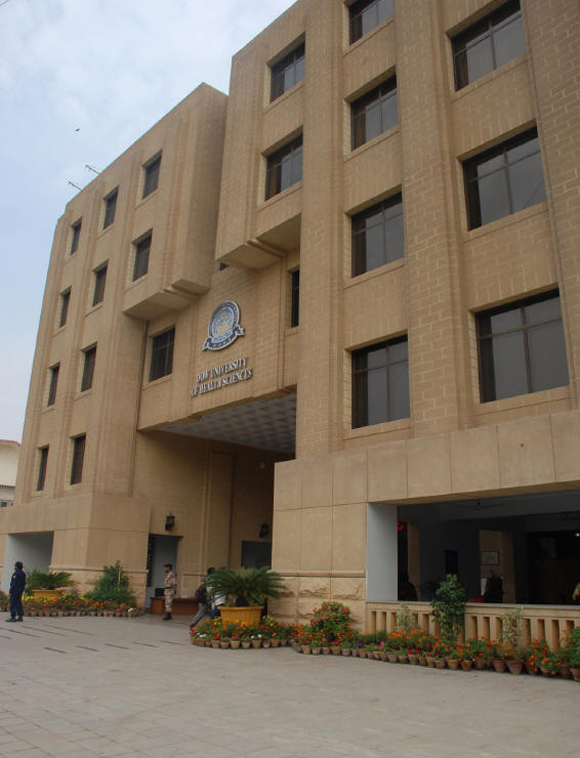 List of Admitted Candidates
You will be notified through a list displayed on IHM and DUHS websites. The successful students can then collect their fee challan and confirmation letter from the DUHS admission cell. The message will serve as proof that they complete the eligibility criteria.
Know this, even after registration, you need to submit some documents for successful enrollment. These documents need to be attested as well.
The documents are:
Matriculation /O Level certificates with transcript/mark sheet
Higher Secondary School Certificate (Part I) / A level (first year) certificate with transcript/mark sheet
Bachelor degree with transcript/mark sheet
Equivalence certificate in case of degrees/certificates issued by non-Pakistani universities/boards.
Photocopy of Fee Challan deposit slip
Three copies of a recent passport size photograph
If you don't submit these documents on time, your admission to DOW University may be canceled.
Stay tuned to Brandsynario for the latest news and updates!