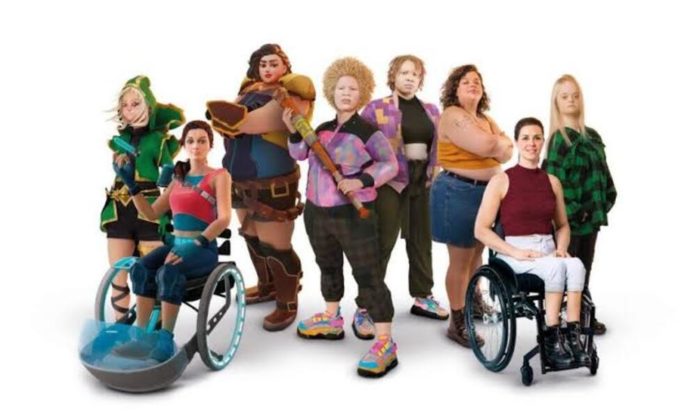 Dove enters the world of gaming with the global launch of Real Virtual Beauty. A campaign by LOLA MullenLowe that challenges the representation of women in games. It is supported by allies across the industry including Epic Games' Unreal Engine's education team and Women in Games.
Real Virtual Beauty 
Dove Launched a study to analyse women's representation in the virtual world. The Real Virtual Beauty was designed after Dove realized that 62% of adult women as well as 60% of girls do not feel represented correctly in video games. Meanwhile, more than 30% of these girls feel that their self-esteem is affected by it. Real virtual beauty wants to change this and turn everything known upside down.
When Women in Games and @Dove Unite at #EGX2022✨

It's such an honor to be a part of this incredible campaign along with @UnrealEngine & their app MetaHuman.

Seeing the excitement about this stand at @EGX shows just how important it is.

Read More: https://t.co/VnbLGkh61P pic.twitter.com/NFGpqWBXGu

— Women in Games (@wigj) September 26, 2022
Read More: Dove's Recent Campaign #StopTheBeautyTest Sends Out A Strong Message
Dove Training Programme 
The launch of Real Virtual Beauty comes with a series of commitments in partnership with Epic Games and Unreal Engine. Including the Real Beauty in Games Training Programme. The program is dedicated to helping broaden beauty representation and redefine how women and girls are symbolised in games. Meanwhile, the program will train game creators to avoid design biases. They will be required to reflect beauty standards more accurately and help beautiful diversity present in our everyday lives.
Collaboration With Toya
Dove is also equipping the next generation of creators and players with the tools to build self-esteem and body confidence through the launch of SuperU Story, the world's first Roblox experience – in partnership with Toya.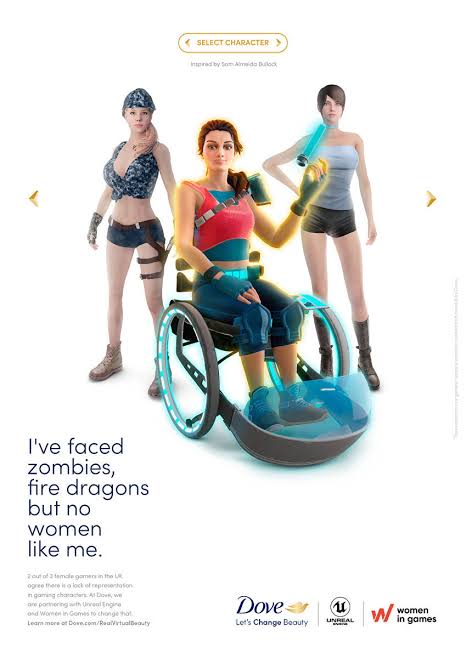 "Dove believes that beauty should be a source of confidence, in every aspect of life, both real and virtual. Although the games industry has made significant strides to become more inclusive. Progress needs to be accelerated to challenge the narrow definitions of beauty still visible in the virtual world. We hope to make a real impact on the millions of women and girls who are spending their free time playing games." says Leandro Barreto, Dove Global Vice President.
Read More: Most original design and best sound quality meet HUAWEI FreeBuds Lipstick
"The toxic role that television or movies used to play in culture is now often experienced in the world of gaming. From a very young age, millions of girls are exposed to the negative stereotypes of beauty that games can portray. The Dove Real Virtual Beauty project demonstrates how difficult it is for women and girls to see real representation in the world of games. However, with the creation of avatars that are diverse and inclusive there is a solution to this issue" says Tomás Ostiglia, executive creative director of LOLA MullenLowe Madrid.
Stay tuned to Brandsynario for the latest news and updates.