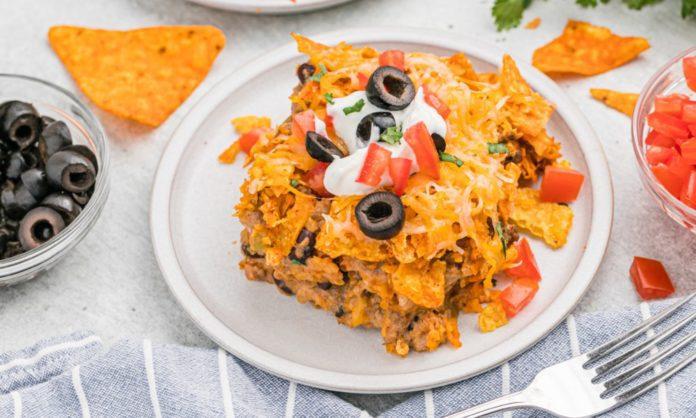 Doritos have been around in the chips kingdom for a long time. It is safe to say that they are at a higher position in the chips hierarchy as well. Everyone loves Doritos. People have been eating Doritos in all ways possible. Some eat it with different dips, some eat it in a nacho salad, and some have even been using it to coat their chicken breasts by crushing them and turning them into crumbs. There have been Dorito sandwiches, pizzas, tacos, you get the point.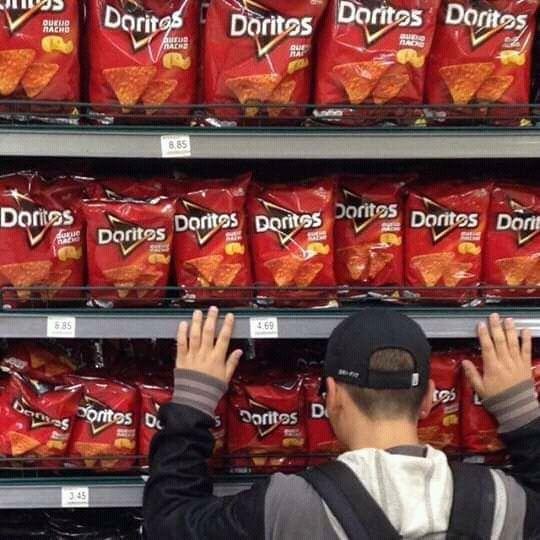 Recently, there has been an addition to the improvisations list. TikTok has introduced to the public, Dorito Pie. The ideal weeknight comfort food might be this crunchy TikTok fad. Is there a specific technique to consume a Dorito? Without a doubt. Although Frito pies and walking tacos were the forerunners of Dorito pies, many people believe the latter to be superior to the former. Because there are countless varieties that are affordable and simple to create, Dorito pies, baked casserole-style combinations of items like Doritos chips, seasoned taco meat, and shredded cheese, are conquering TikTok by storm.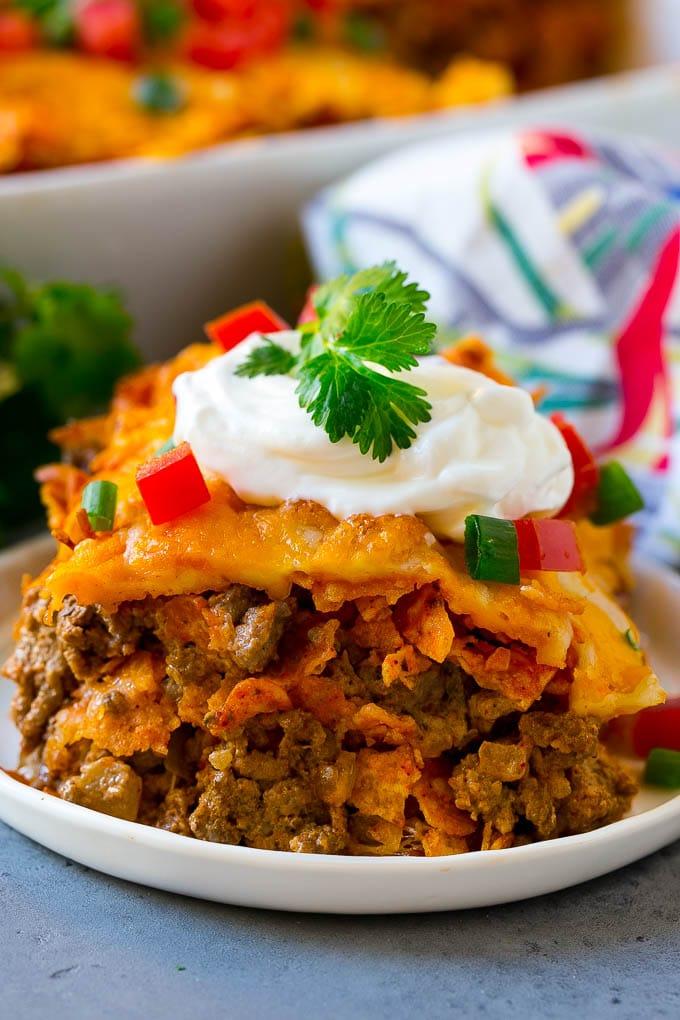 What Even Is Dorito Pie?
"A cousin to both the hot dish and the casserole," according to recipe author Ben Myhre of Ramshackle Pantry, is how he describes Dorito pie. Although there is no one approved method of preparation for the meal and no standard components, other than Doritos and ground beef. Food scientist, chef, and founder of Robust Kitchen Michael Murdy refer to Dorito pie as an "American classic." One of the primary reasons Dorito pies have become so well-liked is their extreme adaptability to audience size, taste preferences, and financial constraints. On TikTok alone, videos depicting variations of the dish have received more than four billion views.
How To Make It?
Serves 6 (Dorito Pie with Tater Tot Crust)
Ingredients:
5 pounds of ground beef
3 packets of taco seasoning
Doritos chips, 1 bag each: Cool Ranch, Nacho Cheese and Flamas
Shredded cheddar cheese
Shredded lettuce
Chopped tomatoes
Sliced jalapeños (pickled, in the jar)
Instructions:
Cook ground beef then remove excess grease (return meat to the pan)
Add packet(s) of taco seasoning
Add water according to the taco seasoning packet instructions
Cook ground beef and taco seasoning together for about five minutes, then set aside
How to assemble the pie:
Layer Dorito chips on a plate
Add taco meat on top
Add beans and nacho cheese (optional)
Add shredded cheese on top
Add shredded lettuce on top
Add chopped tomatoes on top
Add sliced jalapeños on top
Add sour cream, guacamole and salsa if desired
Courtesy of Ben Myhre, Ramshackle Pantry
The attractiveness of walking tacos, with the exception that you "don't stuff everything into a compact bag" and you "can eat it with a fork or your hands," is what we believe is one of the reasons Dorito pies have grown to be so well-liked. The fact that it's delicious and easy to make adds to the Dorito pie's popularity. Before adding the Doritos and toppings, all that is really required is to cook and season the ground beef.
Would you try this? Let us know in the comments below.
Stay tuned to Brandsynario for more news and updates.