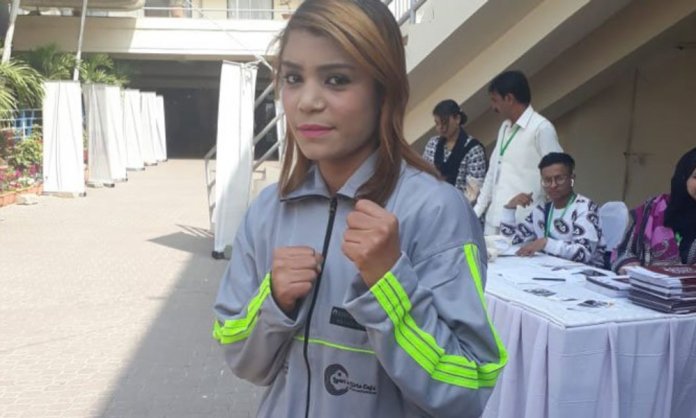 In our society, life of a woman becomes extremely difficult if she chooses not to get married, gets divorced or chooses to follow her dreams. Speaking of which, here's one of the many Pakistani girls who is trying to bring an end to these social norms and issues.
Meet Summaiya Baloch, a 24-year-old girl who got married and divorced at a very young age. In a gathering held in Karachi on National Women's Day 2020 on February 12, Summaiya revealed that her parents had gotten her married at a very young age.
She said, "I also got divorced at a very young age," and further continued saying that at the time of her divorce, she decided to take up her passion and turn into her career which was boxing.
Look at this super girl!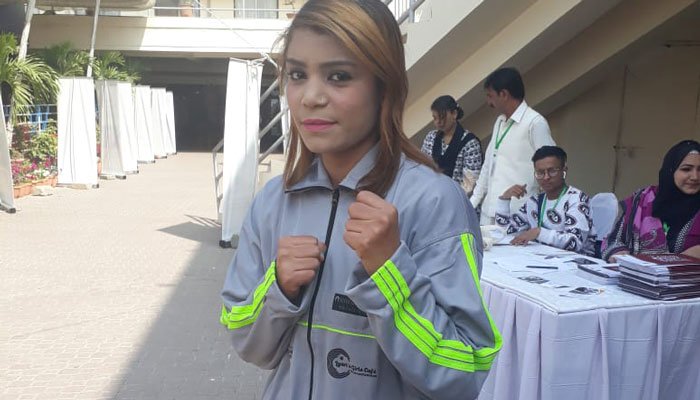 She also mentioned that her family was supportive of her decision and she then entered the world of pro boxing. Not only that but she did number of jobs to keep herself together and to show those who discouraged her and tried to damage her.
Summaiya also went to Dubai to participate in international games until she turned into an international boxer. Moreover, she continues to surprise us! She now coaches aspiring boxers as well.
Although Sommaiya also gets criticized for her age, she still chooses to continue boxing and inspire women around her. She urges young girls to work and follow their dreams!
What do you think of Summaiya's story? Let us know in the comments below.
For more news and updates, stay tuned to Brandsynario!