Disney's parks closed around the globe due to the coronavirus but that doesn't hinder fans to keep an eye on Disney's updates such as watching ride-throughs of some of its most iconic attractions, making Disney-shaped foods, and even watching videos of cast members saying goodbye for now (which will make you cry, just a warning).
The Walt Disney Company hasn't forgotten its fans and is making efforts to keep them occupied with their simple recipes. Disney just released its famous churros recipe and it's as easy as A, B, C so we'd recommend you give them a shot while you're at home!
https://www.youtube.com/watch?time_continue=64&v=NI1FhdWtQuw&feature=emb_logo
Apart from the lip-smacking churros, there are a few more recipes that we'd like to share with you and we guarantee that you'll thank us later!
1.  Dole Whip
Located on the Jungle River shores in Adventureland at Disneyland Park, The Tropical Hideaway is the destination for extraordinary worldly eats. Their menu items include Dole Whip which is an ice-cream like a scrumptious treat and perfect for winters!
The recipe (for a single serving) reads at the following:
1 big scoop of ice cream
4 oz of pineapple juice
2 cups of frozen pineapple
Add all ingredients to a blender until it's a thick drink.
Add your swirl and then you're done.
For your reference, here's a little video to give you an idea.
https://www.youtube.com/watch?v=-dB31VVpIUM
2. Inside out fruit skewers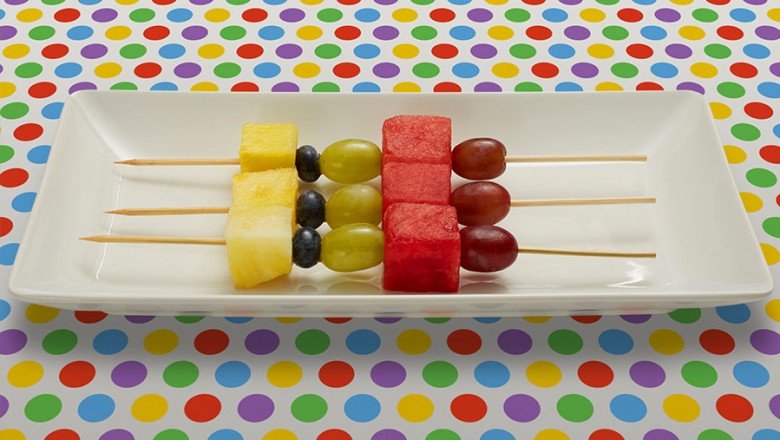 Ingredients
Yellow fruit: pineapples or bananas
Blue fruit: blueberries
Green fruit: honeydew melon or green grapes
Red fruit: watermelon, strawberries, or raspberries
Purple fruit: purple grapes
Directions
Choose one fruit to represent each character: pineapples or bananas for Joy, blueberries for Sadness, honeydew melons or green grapes for Disgust, watermelon, strawberries, or raspberries for Anger; and purple grapes for Fear.
Cut fruit into one-inch cubes, except for grapes and berries which can be served as they are.
String one fruit of each color onto the skewer in any order you wish.
Repeat step 3 until you have as many fruit skewers as you need.
3. Bantha Milk Hot Cocoa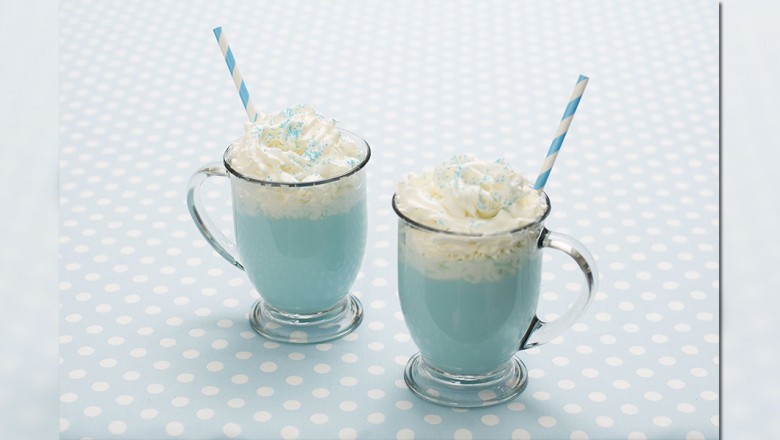 This sweet drink, made with white chocolate chips and tinted with food coloring, is inspired by the mysterious blue beverage Aunt Beru made for Luke Skywalker while chiding him to eat his vegetables in Star Wars: Episode IV A New Hope.
Ingredients
4 cups of your favorite kind of milk
1 tsp. vanilla extract
1/2 cup white chocolate chips
Blue food coloring
Optional: whipped cream
Optional: blue candy sprinkles
Directions
In a medium-sized saucepan, stir together milk, vanilla extract, and white chocolate chips. Add drops of blue food coloring one at a time until mixture is the desired shade of bantha milk blue.
Cook over low heat, stirring constantly until white chocolate chips have melted.
Remove from heat and pour immediately into mugs. Optional: top with whipped cream and blue candy sprinkles.
Also, from fun and easy recipes inspired by Disney Parks foods and animated stories to highlights from your favorite shows and parades, PhotoPass wallpapers and more, there are videos, games and fun facts on the way, bringing some Disney Parks magic to you once you download their app.