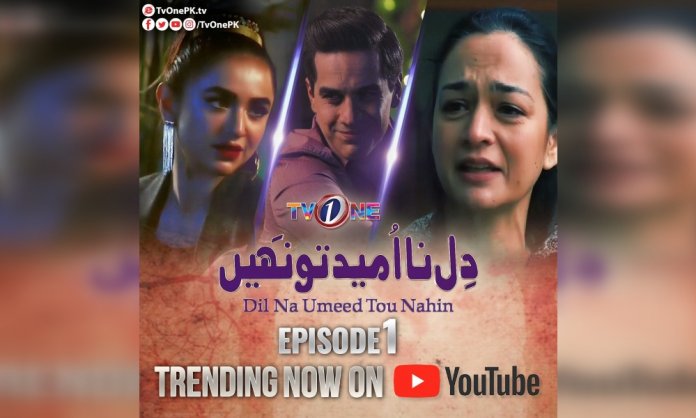 The media hype surrounding the launch of a new tv serial on TVOne titled 'Dil Na Umeed Tou Nahin' caught the attention of many publications and bloggers; from the teasers and early promos this drama looked like one covering several major social issues such as child marriage, prostitution the beggar mafia etc – topics not often approached on Pakistani cable TV, as boldly as in this drama.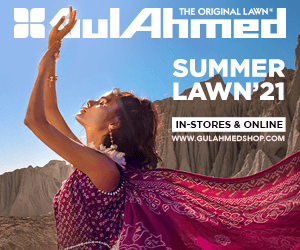 Scripted by Amina Mufti and directed by Kashif Nisar with an ensemble cast including Yumna Zaidi, Nauman Ejaz, Omair Rana, Wahaj Ali, Yasra Rizvi, Adnan Shah Tipu and other big names is another point steering conversation and hype.
Keeping all of the above in mind, the excitement and build-up for episode 1 of Dil Na Umeed Tou Nahin was pretty high. So here is our review, without giving away too much: From the beginning of the first episode on TVONE,  the haunting OST and the unfolding scenes created a powerful impact.
This seems to be a story that has many layers and subtly exposes a dark side of society. There are multiple stories running simultaneously, Starting in the colourful world of Madam Shamim's brothel where the heroine Sumbul (Yumna Zaidi) resides; Yumna Zaidi portrays an independent, strong prostitute with a mind of her own. The next scene shows a village track with a feisty little girl Allah Rakhi and her friend Jamshed who suffers daily beating by his teacher and his mother.
A 3rd track is that of young Nasim Zehra who wants to play cricket but is discouraged by her father who is brainwashed by his devious, lecherous friend Naeem. All three tracks seem to be interesting and intriguing, the connection between the stories is not yet revealed and it is to be seen if the stories will overlap in anyway; however, each track looks like it will carry a strong message about the downfalls of society. Yumna Zaidi and Omair Rana's potential romance could be part of the plot, though Wahaj Ali who is suspected to be her love interest is still nowhere to be seen yet.
Here's episode 1 for you guys
Powerful performances by the leading stars, so far- Yumna Zaidi, Omair Rana, Yasra Rizvi, Navid Shahzad, Sammiya Mumtaz and Adnan Shah Tipu in the first episode were riveting but special mention must be made of the child stars who really showed great talent. Aside from that a strong and impactful script, real heart-rending situations and expert direction in this episode are bound to make this a must-watch serial in the months to come.