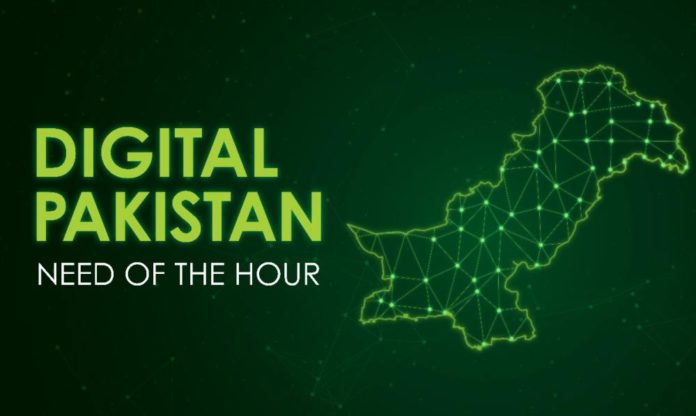 Digital Pakistan vision is reshaping the country rapidly as it is transforming everything from the way government and citizens interact to market behavior and how consumers shop online and pay their bills through apps. It is not only boosting industrial and agricultural productivity across the country, but revolutionizing healthcare, and enables young men and women with fruitful opportunities.
The digital revolution in Pakistan is happening faster than we think and the country is making remarkable progress in the telecommunication sector on the digital front. ICT service providers have been most active with setting up the initiative of digital ambition and are working for both government and private sectors to work towards a digitally progressive and inclusive Pakistan with Internet connectivity being the first pillar of the Digital Pakistan initiative.
Earlier this year, the IT&T Ministry led the initiative for laying down fiber optic cable in interior Sindh that will enable fast internet services through PTCL's network infrastructure which was awarded by USF. This will not only benefit the people of Sindh, but also, create ample of job opportunities, boost online education and e-commerce that will play its part in turning the dream of a 'Digital Pakistan' into a reality by facilitating uniformed basic services to grow and prosper in its true sense.
Digital Pakistan vision also includes digital inclusion as one of its policy objectives. Currently, it has approximately 50% of mobile broadband usage gap, as defined by people, who live within the footprint of a mobile broadband network but do not use mobile internet as mentioned in the Right of Way (ROW) policy.
Significant implementation of policies combined with regulatory initiatives are needed as Pakistan continues to build itself into a digital society; in particular, the development and execution of a five-to-seven-year spectrum roadmap is much needed as it is the basis for mobile services. Sufficient spectrum allows mobile networks to reach even more citizens to offer better quality of services. A spectrum roadmap provides stability and certainty as it helps to create a more investment-friendly environment for mobile operators looking to build 5G and 4G mobile networks.
Lockdown during Covid-19 pandemic has greatly impacted economic activities; however, leading telecommunication companies have played a pivotal role in ensuring availability of essential services like communication and connectivity. Pandemic put a spotlight on the true potential of broadband services, transforming and shaping how people lived their lives entailing day-to-day activities. Education, healthcare, and businesses were quick to adapt virtually and digitalized, creating a huge nationwide demand for telecom services. Being the national telecom companies in Pakistan, PTCL and Ufone ensured connectivity and network resilience even in testing times and ensures the availability of broadband services 24X7 for smooth operations across Pakistan.
PTCL also introduced e-billing system through its website and TouchApp, whereas Ufone launched UPaisa for customer convenience. These initiatives, not only provide people with option of getting their bills online and save paper for environmental cause, but also encourages people to go digital and stay home & safe.
To say that the future is digital is an understatement as the future is digital. We, as a nation, need to be in a place to enable Pakistan to grow while facing the challenges of the digital world. The need of the hour is to innovate, modernize our infrastructure, develop IT skills & technical education, think out-of-the-box for businesses to be more creative and embrace change to shine and progress to take Pakistan to the next level of growth.
This submission is by Manahil Mohsin.