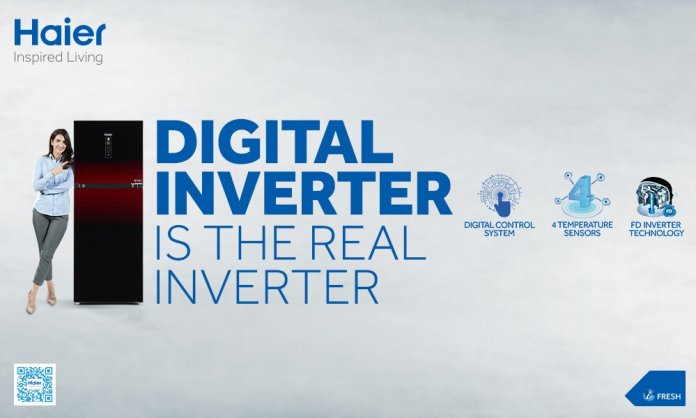 Time and time again, Haier proves that it is the only brand that addresses the needs of the consumer making it comfortably, the Market leader. After tirelessly searching for a real inverter, we are proud to announce that our search is over.
In February 2020, Haier has once again come to our rescue and kept its promise to always successfully deliver to its consumers. Haier presents the Digital Inverter Refrigerator with smart, innovative inverter technology that has been missing from all other inverter Refrigerators. Haier Digital Inverter revolutionizes technology and provides three features that make life easy, and efficient in a digital world.
Haier has left its customers in awe and appreciation by introducing digital control System, temperature sensing capabilities and FD inverter compressor in its new digital inverter Refrigerator. Haier has globalized the world of refrigerators by providing a Digital Control Panel which is a large step forward from the conventional manual knob.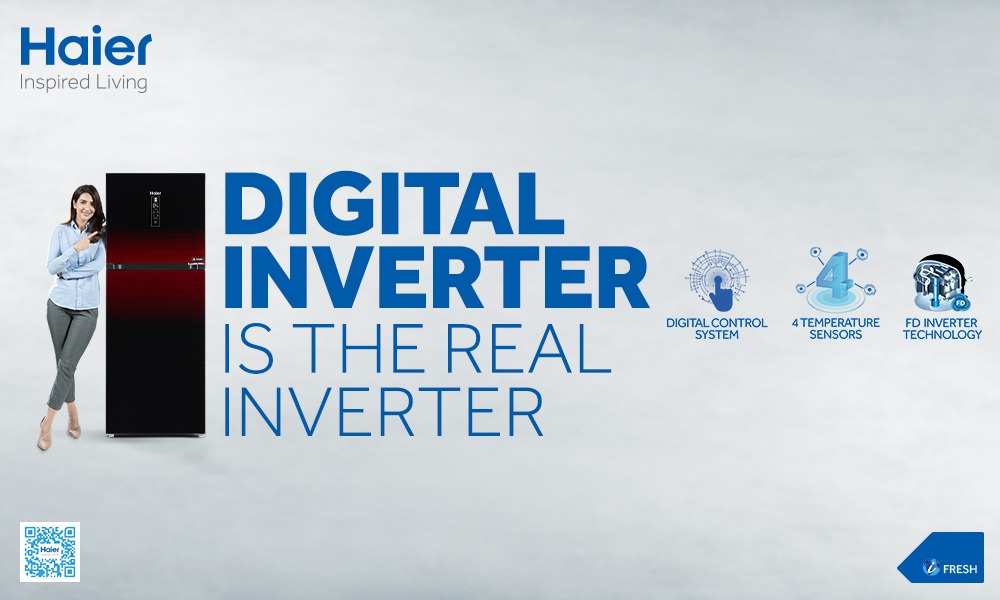 The fuzzy logic mode can sense the temperature outside with its sensors and automatically adjusts the internal temperature with sensors. Then there is the Super freeze mode, which freezes ice quickly giving you the best solution for occasions like Summer and Eid festivals when there is a shortage of ice. The third and final mode is the Power Cool mode which efficiently keeps the food fresh and cool.
Haier's consumers no longer have to worry about the high temperature or season ruining their edibles because the digital inverter refrigerator automatically adjusts to the temperature outside and keeps the food fresh and always ready to be consumed. Not only this, but people are impressed by how time, energy, and cost-efficient the digital inverter refrigerator is.
Haier's modern and unique take on technology makes the digital inverter look stylish and futuristic. The digital control feature gives customers the leverage to adjust temperature zones and opt for the kind of cooling they want. The FD inverter compressor keeps food fresh and clean for long periods without massive energy consumption, which is proving to be especially beneficial for working and traveling people who are away for long hours from their home.
Haier has always been a pioneer for modern, smart and futuristic technology and the digital inverter is a high-quality addition to its long list of technological advancement. People are excited to visit the Haier store to purchase the new digital inverter refrigerator and one even said, "Haier is the first choice of my entire family and I am so excited to take this beautiful and smart product to home".
If you are looking for a fashionable addition to your home where your edibles will thrive, then don't forget to drop by at the Haier store!