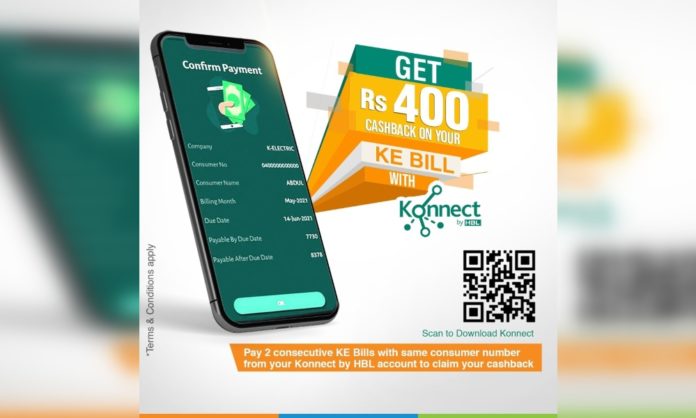 KE introduced a fantastic new offer in partnership with HBL Konnect to promote a simple and easy to avail cashback offer for bill payments. Now, customers who use HBL Konnect to pay their electricity bills can get Rs. 400 cashback on two consecutive monthly bill payments, and Rs 800 cashback on four consecutive monthly bill payments. Registering on HBL Konnect app is simple; all you need is your current phone number and a valid CNIC number.
With the emergence of the COVID-19 pandemic, Pakistan saw an exponential rise in its digital users, as more and more people resorted to online transactions while they were quarantined at home. K-Electric is dedicated to paving the way for safer e-billing methods and has partnered up with e-payment gateway providers such as NIFT ePay to digitize payment facilities on their website.
It's a great initiative to encourage people towards a more convenient and reliable method of bill payment.