The Android and iPhone battle, it seems, will continue forever, I believe. More than anyone else, it is the smartphone users who get offended. But with each phone launch, these phones keep introducing new tech upgrades, which make the fans more strongwilled in protecting their favorite.
The new specification
Weirdly, you will find those android phone users, if nothing, start targetting iPhone's Bluetooth. But this time, iPhone just might have thrown the ace of spades in the game. They have announced that the iPhone 12 series will be introducing a 7P camera lens. With this news, Apple will send all android phone makers scrambling to catch up.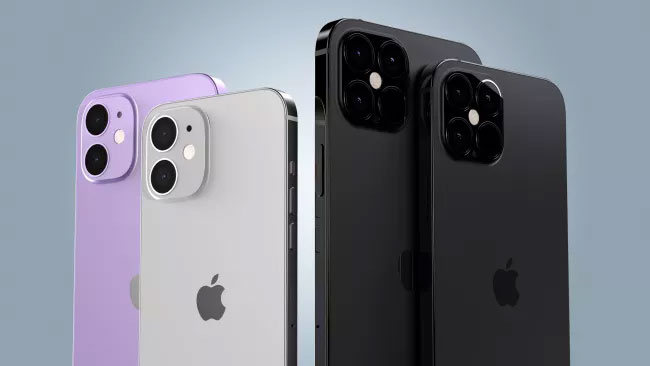 7P lenses are lenses that have seven optical elements, seven plastic lenses. What will they do? Well, for someone well-proficient in camera talk would immediately realize how cool it would be to have this specification.
The previous history
According to a website (Wccftech), the previous lineup offered a 5P lens for the ultrawide camera and 6P lens for wide and telephotos cameras. But with the current lineup, the camera is upgrading even further than that. I would say it is good news for all the vloggers. I mean, its high time I upgraded from iPhone 7, and going directly to iPhone 12 will be proper #achievementunlocked.
Now that it will be out in just four days and available for the public, all these Android phones are going to follow suit. I mean, 7P is the new future, so it's not like they will be following Apple as such, but Apple did beat them to the race.
The iPhone sensor too?
Alongside the lens, the iPhone 12 is also going to upgrade its sensor. It was rumored that the iPhone ket using the sensor that it last upgraded in iPhone 6 and 6 plus. But now Apple might be open to upgrading it. Now, you can take photos or videos, even in dimly-lit conditions and still look tip-top.
Looking at these camera specifications, I might get into professional blogging on Instagram to make some videos. Or not… I mean, not everyone can be a blogger; it requires that specific talent, creativity.
But what I want to reiterate here is that the camera of this phone is super awesome, and it needed to happen considering there are many many more phones that not only entered the market but are thriving. So are you going to buy an iPhone 12 the moment it releases? Because maybe I will!
Stay tuned to Brandsynario for more news and updates!