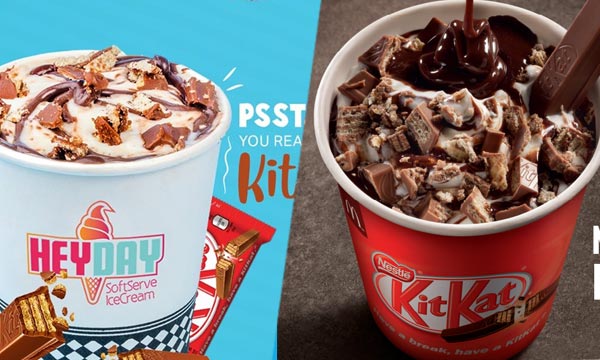 Summer in Pakistan is a season we cannot imagine without ice cream, can we? And food brands make sure to take full advantage of our cravings for cold stuff during summers.
From gelatos to sorbets to milkshakes to iced teas, all kinds of delicious cold food and drinks are introduced.
Among one of them is this Kit Kat Flurry by HeyDay, which will automatically remind you of the famous McDonald's McFlurry (especially considering that they introduced their KitKat McFlurry not too long ago).
Take a look: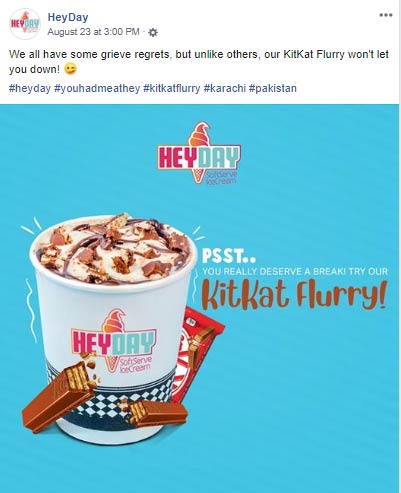 Now take a look at the McDonald's one:
When McDonald's introduced the KitKat McFlurry in Pakistan, it got mixed reactions, and it seems like HeyDay has tried to take advantage of that.
Take a look at the kind of reviews McDonalds KitKat McFlurry has been getting.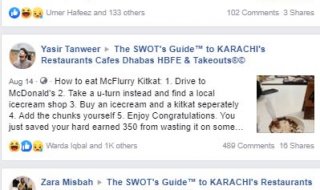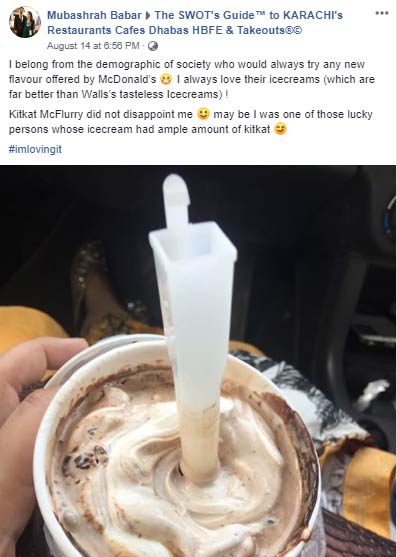 Now read HeyDay's caption again:
We all have some grieve regrets, but unlike others, our KitKat Flurry won't let you down! 😉
A number of consumers have also noticed the same thing: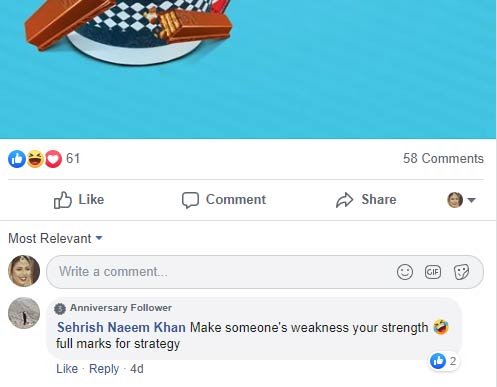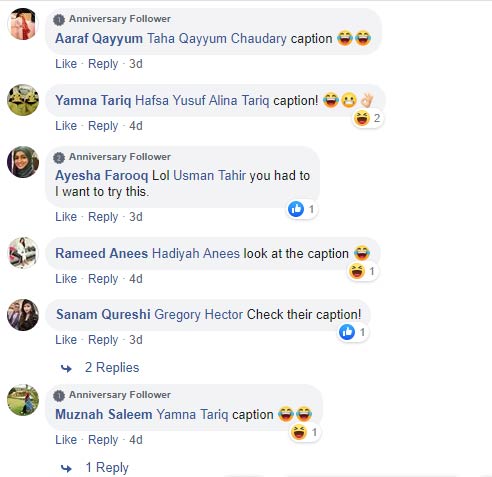 What do you think? Well, you can only tell for sure once you have tried KitKat McFlurries from both the brands!
Let us know in the comments.
Stay tuned to Brandsynario for more news and details.