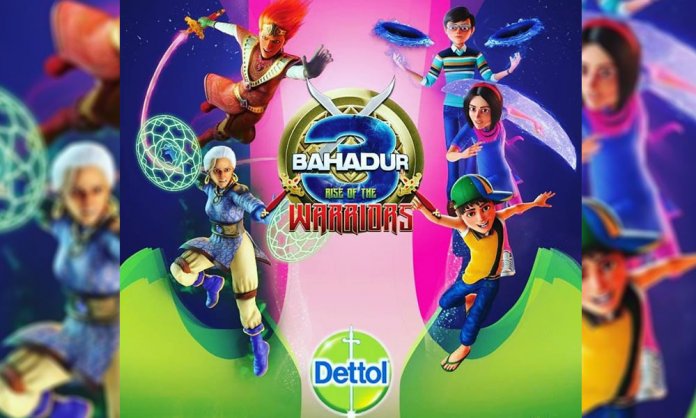 The 3 Bahadur franchise is back with its final edition, Rise of the Warriors. As the lead sponsor, in collaboration with SOC films and Waadi animations, Dettol is giving young fans an exclusive opportunity to meet their favourite superheroes, the Dettol Warriors and the 3 Bahadur.
During the 3 Bahadur: Rise of the Warriors trailer launch event, the brand team for Dettol announced the Golden Ticket campaign.
Humayun Farooq, the Marketing Director for Health – RB Pakistan, added;
Dettol is introducing the Golden Ticket Campaign through which children across the country will not only be able to meet their favorite superheroes but will also be inspired to live like one, in their everyday lives. We believe this campaign, along with the upcoming 3 Bahadur film, will act as a trigger for positive change.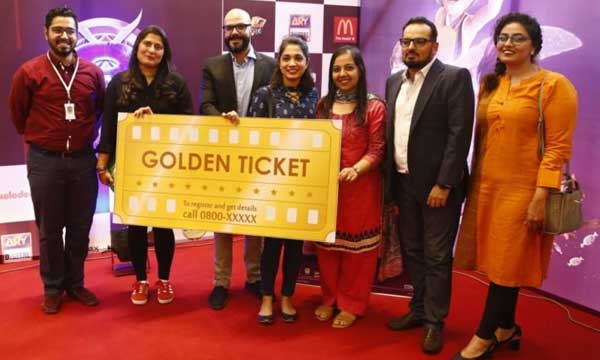 The Golden Ticket can be found through Dettol packs available in shops all over Pakistan, and this just makes it an open opportunity for any hand to be able to win such a fabulous chance!
Do you want to know how? it's simple!
Here's your golden opportunity to take part in 'The Golden Ticket Campaign'. To participate in the campaign, all you have to do is follow these steps:
Purchase a Dettol soap
Unwrap it to find the golden ticket hidden inside the packaging
When the ticket is found, follow the instructions given on the Golden Ticket sticker, to register as a winner of the Golden Ticket.
The Golden Ticket campaign, launched in November 2018, has been receiving a lot of attention as fans from all over the country are trying their luck by buying the soap and trying to win the Golden Ticket. The 3 Bahadur 3 is set to be released on December 15, 2018, and the Dettol Warriors are eagerly waiting to meet the Golden Ticket winners!
Watch The Exciting 3 Bahadur: Rise of The Warriors Golden Ticket Announcement Below!