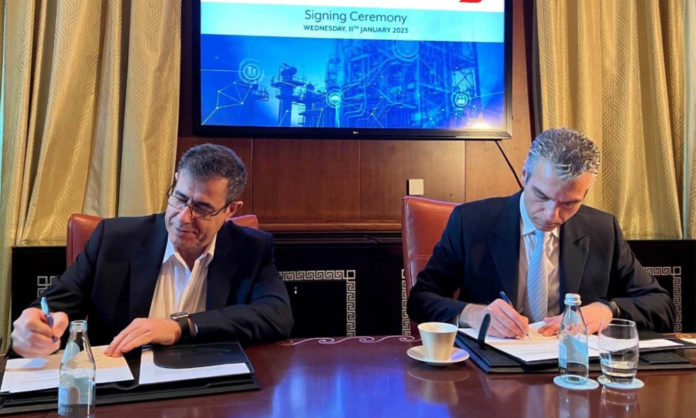 To extend the scope of their joint pursuit of outsourced maintenance and turnaround management opportunities across the Gulf countries, Descon Engineering, a leading engineering organisation in the region, has partnered with KBR, a prominent global engineering and project company.
A strategic Memorandum of Understanding (MoU) in this regard was signed in Dubai by Taimur Dawood, Chairman of Descon, and Jay Ibrahim, President of KBR's Sustainable Technology Solutions, expanding their respective fields of competence into the Gulf nations.
KBR X Descon
Through KBR's portfolio of cutting-edge digital solutions and Descon's presence throughout the Gulf countries, this strategic alliance will take advantage of both KBR and Descon's individual and combined strengths as market leaders in industrial services to optimise client OPEX and enhance asset availability and reliability.
Descon's chairman, Taimur Dawood, commented on this historic milestone, saying that the company "has tremendous status in the engineering sector of Gulf countries and is playing a crucial role in the industrial expansion of the area. Through this agreement with KBR, we will be able to expand our current skill set and area of expertise and apply shared learnings to achieve
"This deal demonstrates our trust in this alliance following our success in the delivery of outsourced maintenance services in Qatar since 2021, and sets out the framework for future growth of this strategic collaboration," said Jay Ibrahim, president of KBR's Sustainable Technology Solutions.
Trustworthy Partnership 
Descon is motivated to keep being a trustworthy partner in development for KBR and is devoted to providing quality services while maintaining safety.
Descon Engineering has spent the last 40 years in the Gulf region, and it still has a significant presence there. It also continues to grow its customer base and contribute to the region's several industrial sectors.