Deepak Parwani celebrated Diwali with some friends and family and Pakistanis are not happy…
What's Diwali?
Diwali is basically a festival of lights. It is one of the major festival celebrated mainly by Hindus, Jains and Sikhs. The festival usually lasts five days and celebrated during the Hindu Lunisolar month Kartika. So in other words, just like Muslims have Eid, Hindus have Diwali. They are happy events for both the communities which they anticipate and want to spend with joy.
Deepak Perwani, the famed designer, held a Diwali party!
View this post on Instagram
 Is It Wrong For Us To Celebrate?
In matters as sensitive as this, we need to approach the labels of 'right' and 'wrong' with caution. Can it be wrong to celebrate any religious event even if it is not your own? In a larger sense, no it can not be.
There are many who have Hindu friends and family. Celebrating this festival is a good gesture towards them and also a sign of respect towards them. If someone in Pakistan is holding a Diwali get together for their Hindu acquaintances, how is it wrong? Would we not love someone holding an Eid dinner for us if we were not at home?
Such gestures do nothing to one's own faith but they go a long way in moving beyond political animosities.
However, Is It Unnecessary At Times?
On the other hand, if people are celebrating it without being from the religion that actually believes in it then yes it can be unnecessary. If one also has no relations to anyone who celebrates it or if one is doing simply as an excuse to dance the night away, it is problematic. 
Diwali, like other religious events, is not a Halloween. Dressing up as part of the community and celebrating it without having any connections with them is not different from Halloween at all. The attendees at Perwani's party can be seen wearing sarees and bindi:
View this post on Instagram
People Didn't Hold Back From Commenting!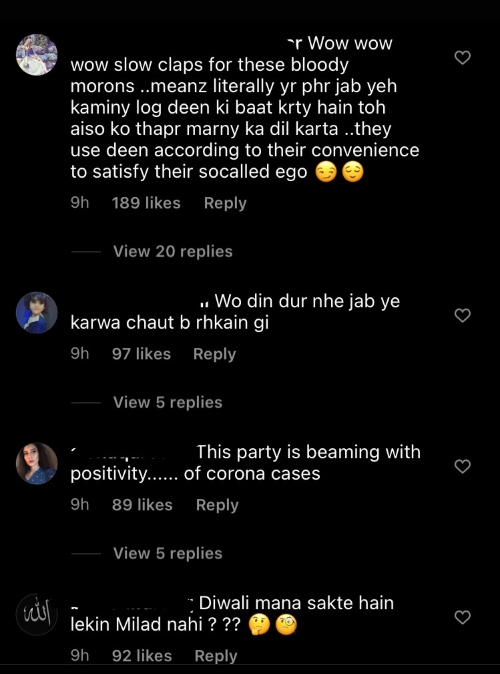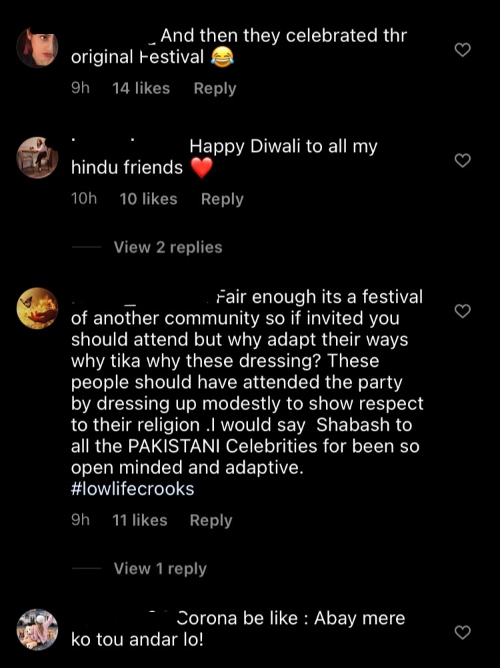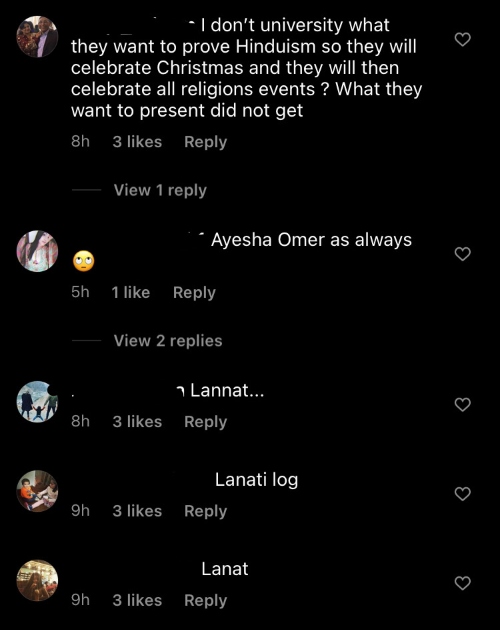 Hopping On The Bandwagon Too Much
Same goes for Christmas in Pakistan too! In our society, it is becoming increasingly common for us to celebrate all events that foreigners do. There are Christmas parties and lunches too. However, Christmas is also an event for Christians that is affiliated with their religion. When and if you have no connection with a Christian, or aren't one yourself, what's the show for?
Would we like non-Muslims, having no Muslim friends, celebrating Eid the usual way? We're not sure. Many would jump to gun and start bashing them for undermining Eid's religious implications. So why don't we use the same idea there?