Viral food trends on TikTok do not seem to stop, and the latest one could be the most bizarre one we have seen to date. The deep-fried water bubble trend is another latest hit on TikTok.
Converting water to an edible state with the help of gelatin. The gelatin will hold the water, fried with a batter made of egg, flour, and bread crumbs.
How Does The Water Bubble Forms?
Sodium Alginate is a salt that is dissolved in water. Now the calcium ions are dissolved in water to create a solution of calcium chloride. The two solutions will bond with each other by replacing the sodium and bonding with alginate. As a result, a water bubble is formed, which contains the water inside a thin membrane.
Deep frying the water bubbles can be very dangerous as water reacted with oil can result in an accident. Moreover, the taste of the fried water bubble is not even worthy enough to take a risk. The taste of the bubble, which forms calcium and alginate, is very salty and slimy.
Water Bubbles to Eliminate Plastic Bottles
The idea behind the bubbled water was originally introduced by the company Skipping rocking labs back in 2015 to minimize the plastic used for water bottles. However, the water bubble packaging name OOHo did not seek the light of the day. First, the bubbles are tiny and can not contain enough water. Secondly, the handling and transportation of delicate water bubbles would be difficult.
"The aim of Ooho! is to provide the convenience of plastic bottles while limiting the environmental impact," the founders explained.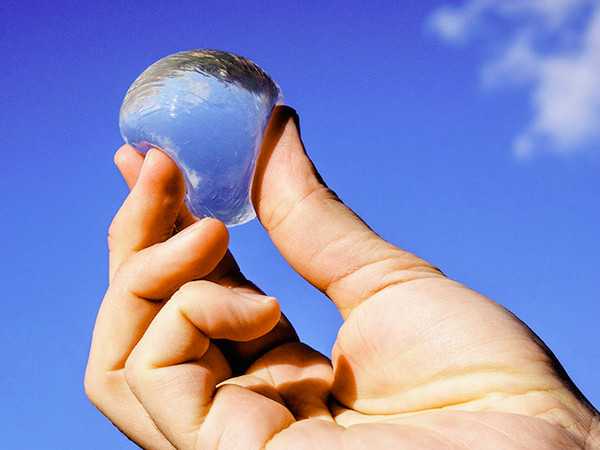 Stay tuned to Brandsynario for the latest news and updates.