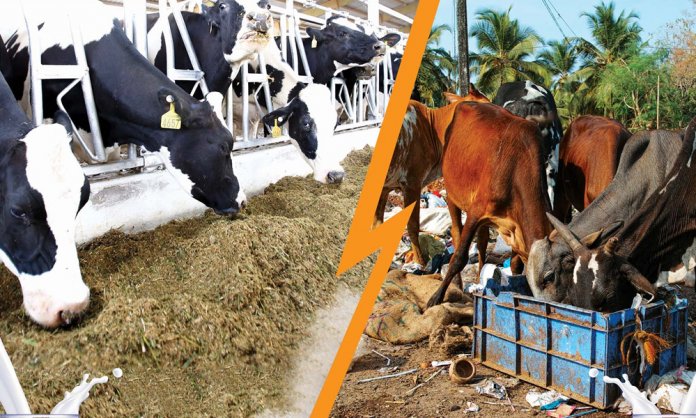 Everyone we know, from toddlers to adults, require a glass full of nutritious milk in order to maintain a healthy lifestyle. The major concern people face today is foods injected with hormones, from fruits, poultry, vegetables to milk. Is there anything we are sure is 100% healthy and hormone free?
The importance of milk cannot be emphasized enough, imagine feeding your child with a glass fully injected with hormones. However, you need not worry as Dayfresh's campaign, 'Glass of Difference' has definitely caught our eye. It has developed a comprehensive grass-to-glass value based chain system.
Gone are the days of milking by hand, to ensure germ-free milking, Dairyland has an automatic milking parlor that makes sure the milk is collected under safe and optimal hygienic conditions without any involvement of the human touch.
So What is This 'Glass of Difference' Campaign?
Dairyland's Protect V/s Inject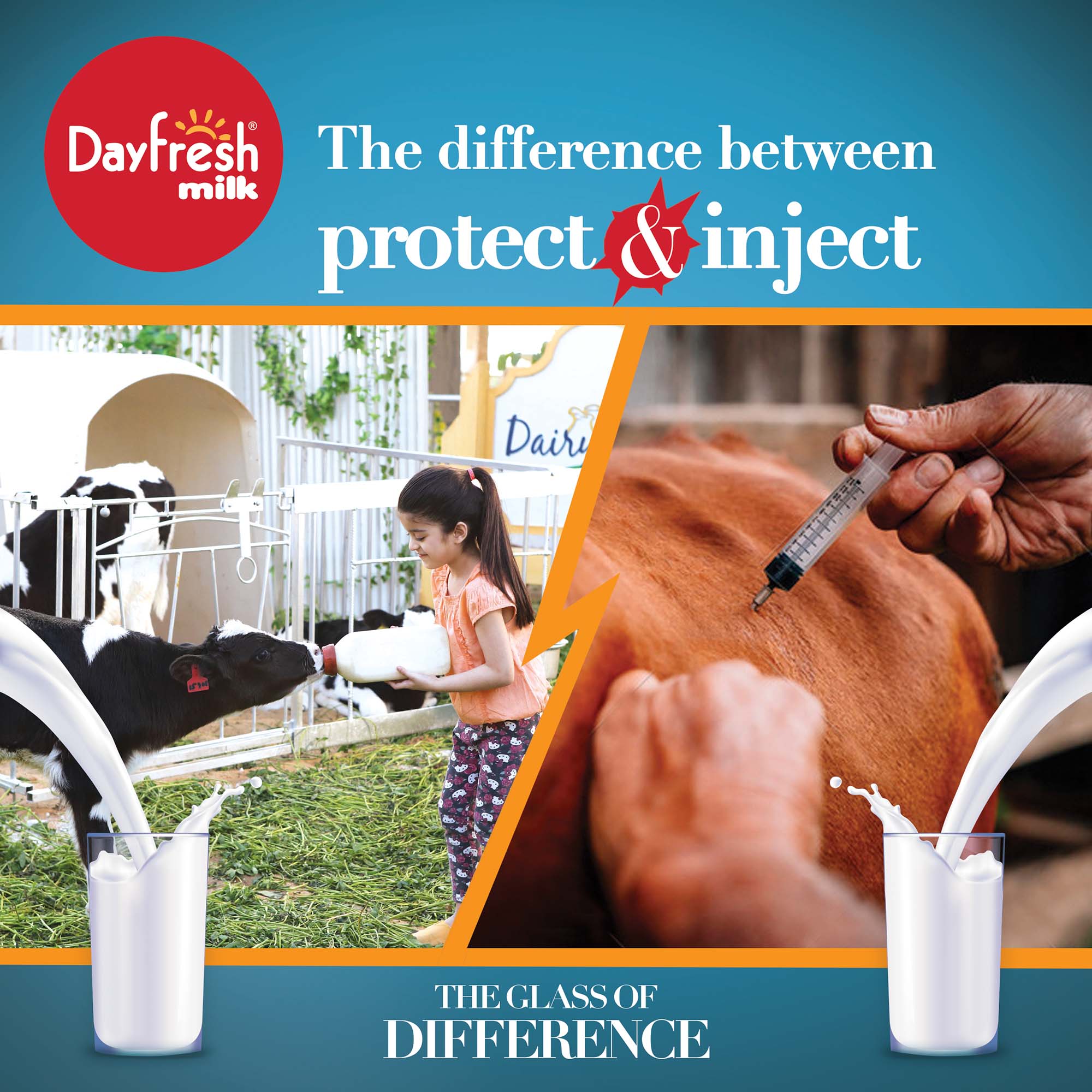 The search for hygienic milk is never ending across Pakistan, however, Dayfresh promises consumers the best quality milk produced under optimal hygienic conditions. You can now opt for pure, wholesome and fresh milk free of any adulterations. Not only that, but Dayfresh's farm Dairyland has state of the art facilities that ensure good quality hormone-free milk production.
Dairyland proudly provides its consumers with a 100% real milk derived from the best breed of Australian cattle. Dayfresh is preservatives free and does not have any water or milk powder added to it either.
2. Dairyland's Nice V/s Vice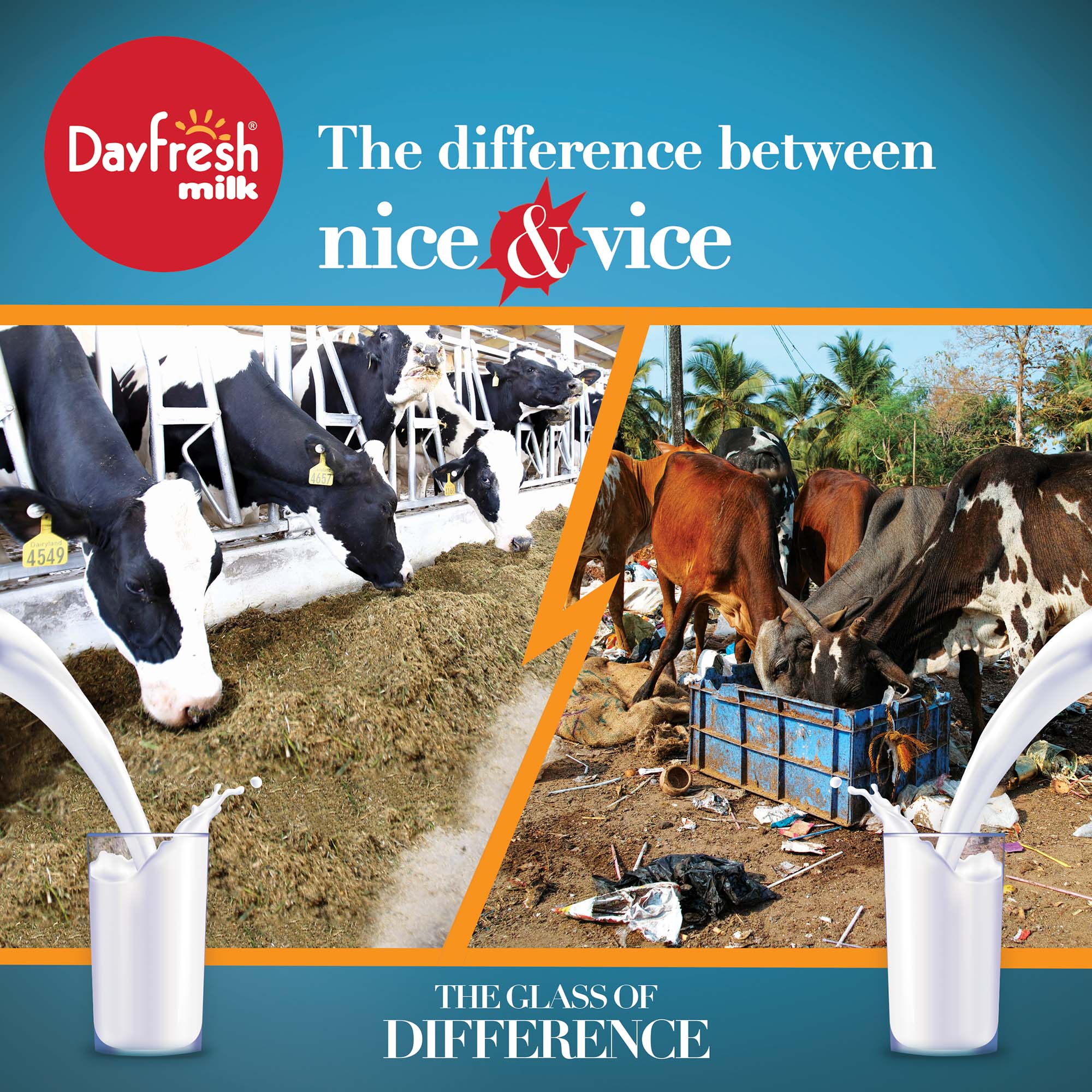 Dairyland's farm boasts of a trained team of qualified food technologists who monitor the quality of products around the clock throughout the entire production process. The cows are fed the best quality fodder that has been produced under the eye of foreign qualified agronomists.
3. Dairyland's Care V/s Scare

The top of the line quality Australian cows is nurtured with the greatest care and kept in an extremely friendly and hospitable environment at Dairyland's farm. The cows are cleaned and are vaccinated and checked at regular intervals by the team of qualified vets.
It surely looks like Dayfresh is bringing about a major shift in fresh milk production with its campaign, 'The Glass of Difference'. The brand has clearly set goals for all to follow.
What are your thoughts on the latest campaign by Dayfresh? Let us know in the comments below.
Stay tuned to Brandsynario for latest news and updates.