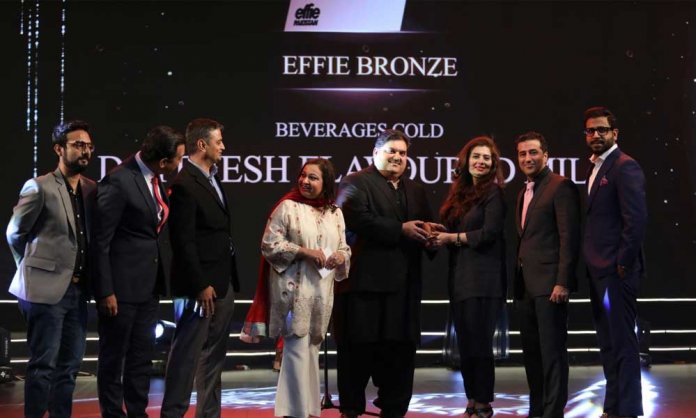 Dayfresh Flavored Milk recently bagged Pakistan's first Effie Award 2019 in in the Cold Beverages category.
The coveted Effie Awards are recognized internationally by advertisers and agencies as the gold standard of measuring marketing effectiveness and excellence.
Organized in a collaboration with Pakistan Advertisers Society (PAS), Effie Awards Pakistan witnessed brand innovators and marketing leaders being lauded for their pioneering promotional strategies.
A brand of Dairyland, Dayfresh Flavored Milk shone at the ceremony by bagging a Bronze Trophy for its "Doodh with an Attitude" Campaign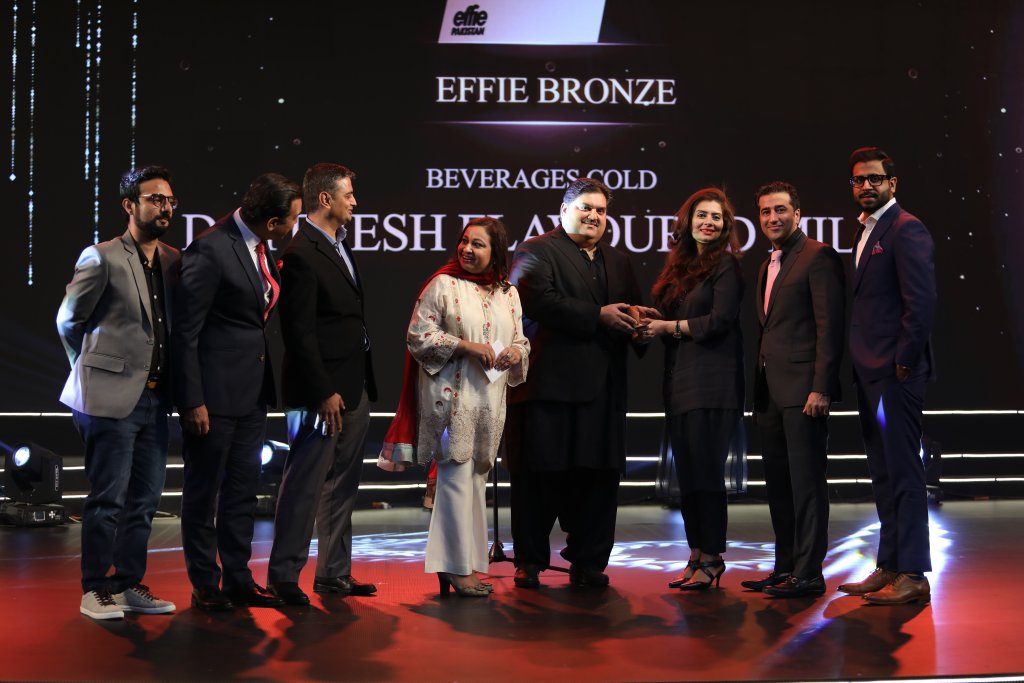 In the same category, Coca-Cola, Sprite and Coke & Music bagged a Silver Award, however, there were no Gold winners.
An innovative campaign to make milk the new 'COOL'
The 'Doodh with an Attitude' campaign aimed to break the age-old stereotype that labels milk as a drink only consumed by children.
In a bid to redefine flavoured milk in Pakistan, Dayfresh unleashed the cool factor in its action-packed advertisements to attract its target market, i.e. the teen and young adults.
By building upon a clutter-breaking positioning, it encouraged the youth to lead a healthy lifestyle and chose a better alternative to fizzy and processed drinks.
Utilizing a refreshing approach to market their flavoured milk, the ads flaunts a witty tagline, funky vibe, vibrant visuals, and an energetic tone.
https://www.youtube.com/watch?v=vHXwm2lNMXw
The brand ensured that milk becomes everybody's go-to drink with delicious flavors of Chocolate, Banana, Coffee, Strawberry, Pista Zafraan and Mango to enjoy.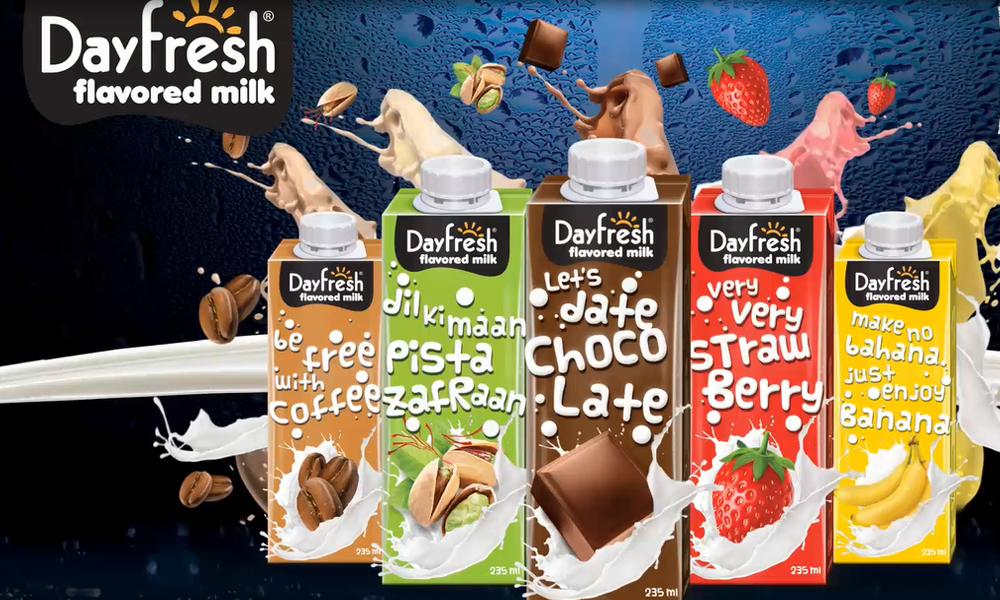 Dayfresh flavored milk also created massive engagement with outdoor promotions and brand activations at educational institutes. They designed a 360-degree execution plan from the product's packaging to its digital and BTL to reach out to the potential buyers.
They also organized inter-school competitions, talent hunts and distributed their product in vintage yet funky foxies to generate word of mouth.
Consequently, 'Doodh with an Attitude' became all about the young generation accepting challenges, being risk-takers, enhancing their true personality to the fullest and accepting who they truly are.
Needless to say, the brand has swiftly risen against its rivals taking the flavored market by storm with this powerful strategy.
A proud moment for the Beverage Powerhouse
Dayfresh is a name synonymous with premium quality and freshness. It has quickly created its place amongst the present saturated dairy market in the country.
Competing with brands that have been around for decades, Flavored Milk by Dayfresh has emerged as confident and strong. Not just that, one milestone the brand has achieved is to market products of a category which is considered to be dull and just for children in an out-of-the-box manner as well as sent a message that milk is for everyone.
It has played a vital role in making flavored milk popular again in Pakistan and positioned it as a nutritious beverage for the Pakistani youth in the future landscape. The company used valuable insights from the surveys conducted using young adults to make it very relatable to their audience.
Most importantly, they did everything and more on a comparatively lesser budget than to its rivals and witness a growth in the market share and units in a short span of time.
Surely, winning big at Effie Pakistan is a massive feat and the brand is proud to unlock this major milestone.