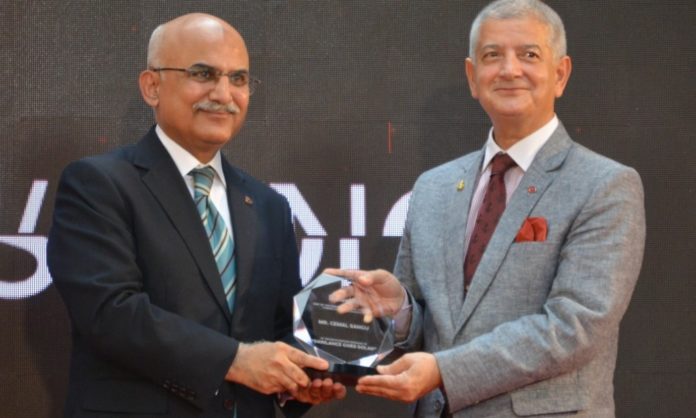 Karachi: 27th September 2023: Dawlance has converted one of its manufacturing facilities in Karachi to Solar-Power, with an investment of more than 600,000 Euros. This solar plant will enable the DPL factory to produce 4,000 kilowatts of electricity, enough to meet 20% of the factory's power needs with renewable energy.
Dawlance is the leading producer of home appliances in Pakistan and a wholly-owned subsidiary of Arcelik – the 2nd largest manufacturer in Europe. This initiative is another milestone towards implementing Dawlance's 'Progress Today – Preserve Tomorrow' policy. Other large-scale industries around the world must also take measures to reduce the harmful ultraviolet radiation reaching the Earth, to protect human health and ecosystems for the well-being and brighter future of humanity.
The Chief Executive Officer of Dawlance – Umar Ahsan Khan said: "This Solar Power initiative will ensure a 20% reduction in the carbon footprint of this factory. Being an industry leader – Dawlance is inspiring all the major enterprises in Pakistan, to generate renewable energy for reducing the environmental impact and saving energy costs during business operations."
The Consul General of Turkiye in Karachi – Cemal Sangu stated: "Pakistan and Turkiye are two brotherly Muslim nations, working together in various socio-economic fields, to enhance industrial growth and nurture technologies for a better quality of life. It is delightful to see that our collaborative venture – Dawlance is continuously increasing its productivity, in a sustainable manner."
As a socially responsible organization, Dawlance aims to reduce harmful emissions caused by fossil-fuels and conventional energy, while generating renewable energy at an economical cost. This Green investment is inspired by Dawlance's commitment to create public awareness about the Ozone layer – a fragile shield of gas protecting the Earth's environment from the harmful rays of the sun, and preserve life on the planet.