Daraz, Pakistan's leading e-commerce company, has been granted exclusive rights to host the Realme products, an emerging smartphone brand that specializes in providing high-quality smartphones, on its platforms.
In an official Memorandum of Understanding (MoU), Daraz and Realme have signified their intent to work together in the Pakistani market.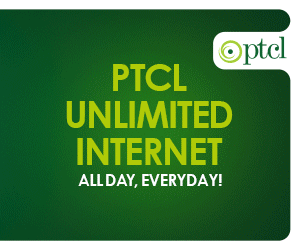 This is not Realme's first exploration in the region: the company made its debut in India where 200,000 units were sold in just 5 minutes and will be hoping to replicate this success in its new venture in the neighboring country.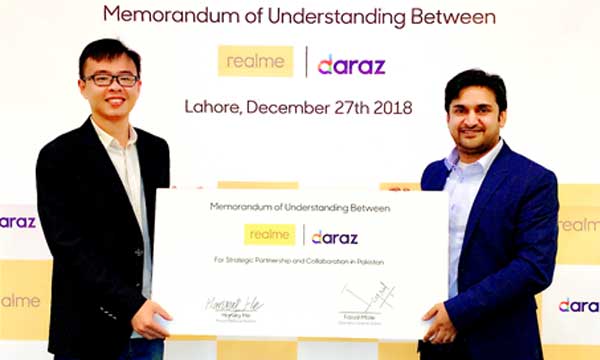 Daraz as the largest online e-commerce player always comes up with emerging new market brands & offers a unique selling proposition to our customers. Realme is another big name which has and is breaking through the walls in other parts of Asia. Soon it will be launched on Daraz Pakistan platform exclusively on amazing competitive prices. And it hopes to break all past records. -Mr Faisal Malikb, Daraz Commercial Director
Mr. He Shunzhi, Marketing Head of Realme Pakistan said, "Our partnership with Daraz rings true to the core value of Realme. We are a young company and we are proud to be young.
The partnership between Daraz and Realme is a good one: despite being young, both organizations are hailed as pioneers in their respective fields and are known for being courageous and daring. We are confident that our exclusive Realme 2 Pro partnership with Daraz will fulfill and exceed its potential."
Realme's 'Flagship for Youth', the Realme 2 Pro, will be sold exclusively on Daraz platforms. Possessing a 6.3-inch dewdrop full-screen display and being powered by Snapdragon 660AIE professor with up to 8GB RAM+128GB ROM, the Realme 2 Pro is sure to cause ripples in the market upon its launch.
As the 'Entry-level King', the Realme C1 will be sold exclusively within the time period on Daraz too. Sporting a 6.2-inch display, a Snapdragon 450 chip and an octa-core processor that clocks in at 1.8GHz, the Realme C1 is tangible proof that it is possible to manufacture a tech-heavy phone at a pocket-friendly price.
Since its entry into Asian markets, Realme has quickly earned a reputation for being the best-balanced smartphone manufacturer. Its products combine aesthetic designs with unparalleled affordability.
It's a phone for the millennial generation, smart, speedy and stylish. Pricing and further details will be revealed at the Realme Pakistan launch on 2nd January 2019.
Visit the Daraz website to find out more information. Download the Daraz App for FREE via the Apple App Store or Google Play Store.