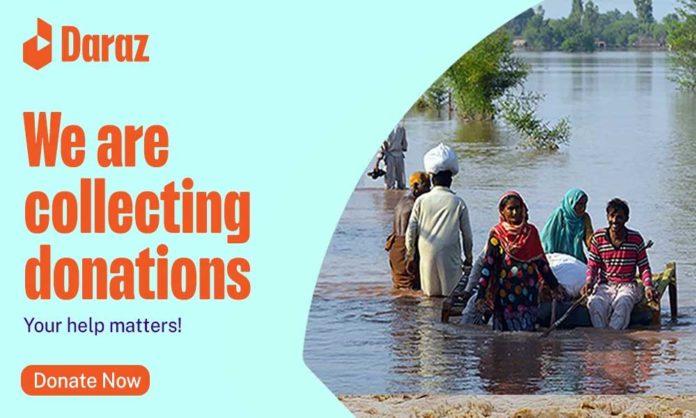 The recent floods have damaged the country's infrastructure beyond repair, and in the process of doing so, have claimed more than a thousand precious human lives. Hundreds and thousands of livestock have perished and millions have been displaced and lost their livelihoods.
To help the flood victims overcome such difficult times, Daraz is collecting donation funds for them. You can choose to donate via Daraz app, or play your part by donating to its partners – Saylani and JDC Foundation. If you want to donate please click on the link and help Daraz reach its donations and help the people in their hard times.
Join hands with Daraz and let's uplift the people together.