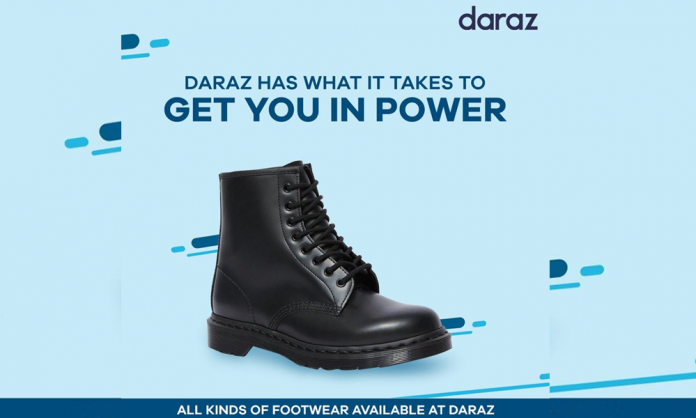 A successful brand is one that makes most of every opportunity. Brands that can smartly time campaigns can effectively communicate their message without stretching budgets.
We saw some creative campaigns when Game of Thrones was trending and also when the world's most famous egg with over 1 million followers became each brand's go-to face?
Using an opportunity to explore how beneficial it can be is not as easy as it seems. One wrong step can cause the entire campaign to backfire. However at other times the risk pays off.
On Tuesday night, a prominent political figure appeared as a guest on a popular TV show and pulled out an army boot to comment on the relationship of a former Prime Minister and his daughter with the army.
By Wednesday morning, the politician's name was trending on Twitter, prompting discussions regarding the propriety of the act and a plethora of memes (social media's favorite response to a controversy )started circulating.
Daraz, being witty and creative found opportunity in this and took advantage of this trend. The brand used a boot with a caption that caught everyone's attention.
Social media had a field trip after Daraz rolled out this campaign to promote their 'footwear'.
The reactions reflect the success of Daraz's timing and sense of opportunity: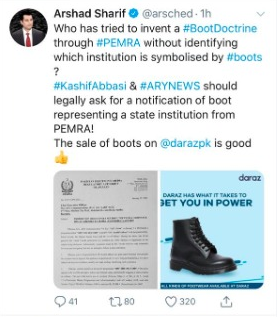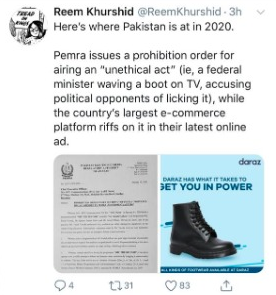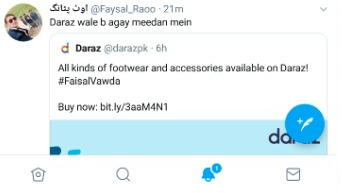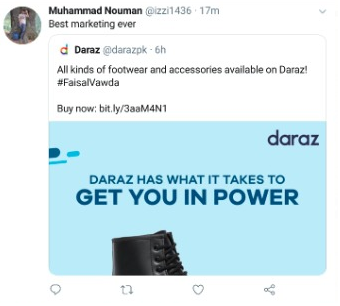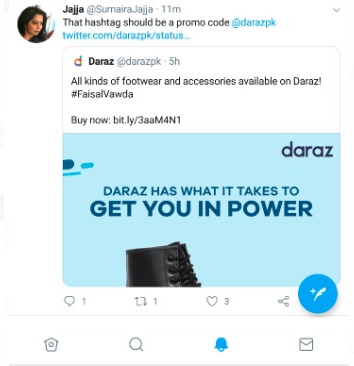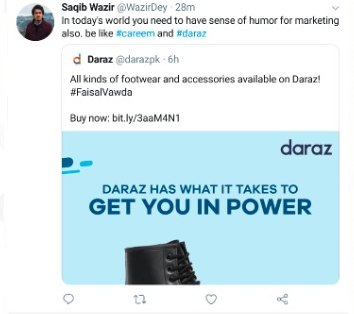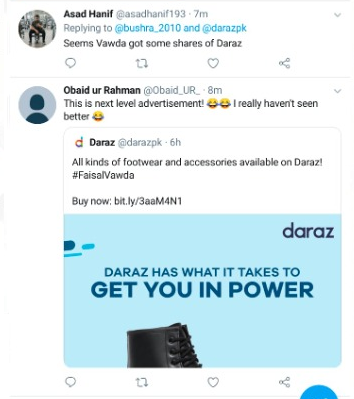 This is not the first time when Daraz has proven its marketing team has an extra funnybone and loves humour.
Another campaign that won-over social media was their 'Brrrr… Buhut Sardi Haina Aj!'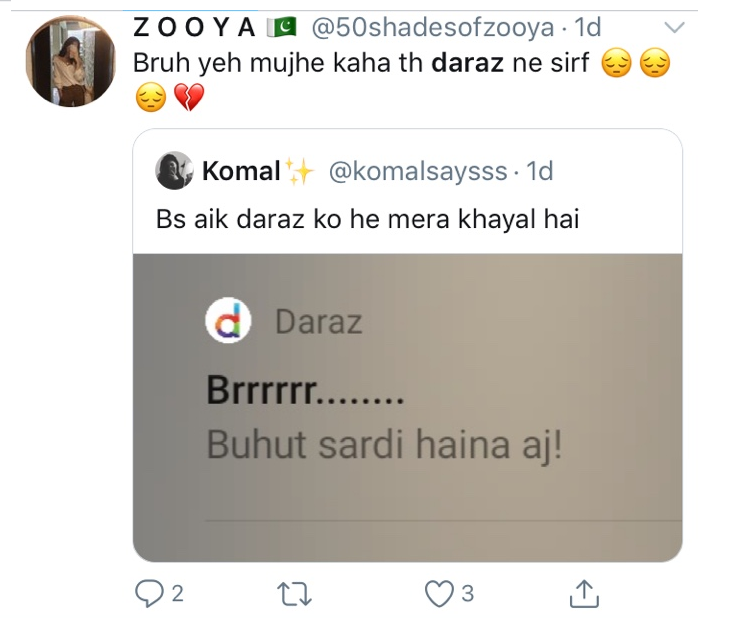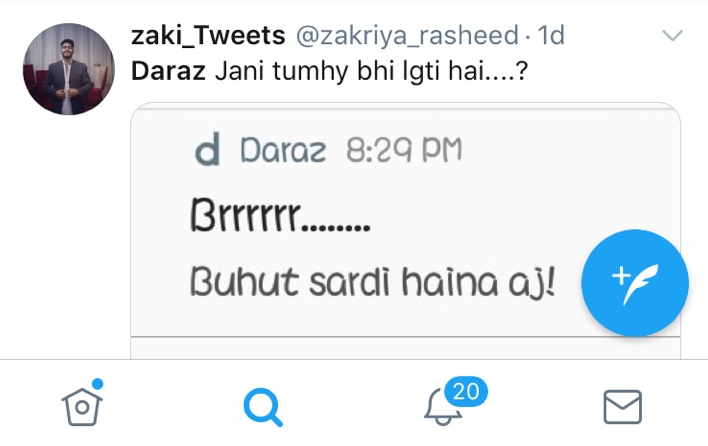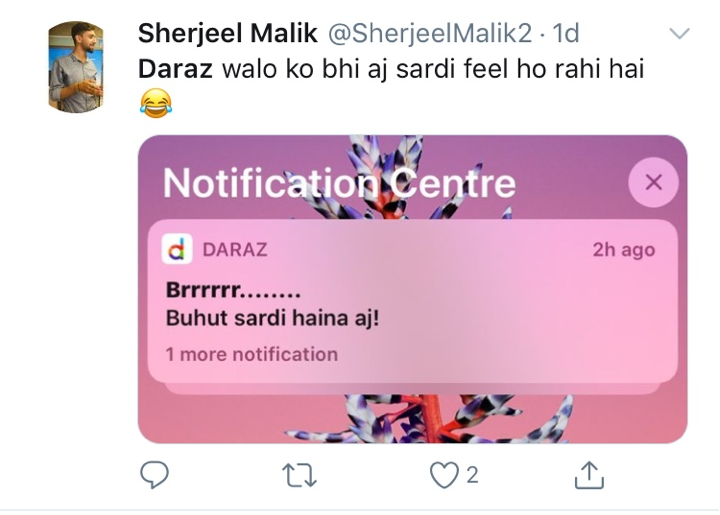 Similarly, Daraz took maximum mileage off of their 'Abhi Chai Peelo' campaign which threw people into fits of laughter!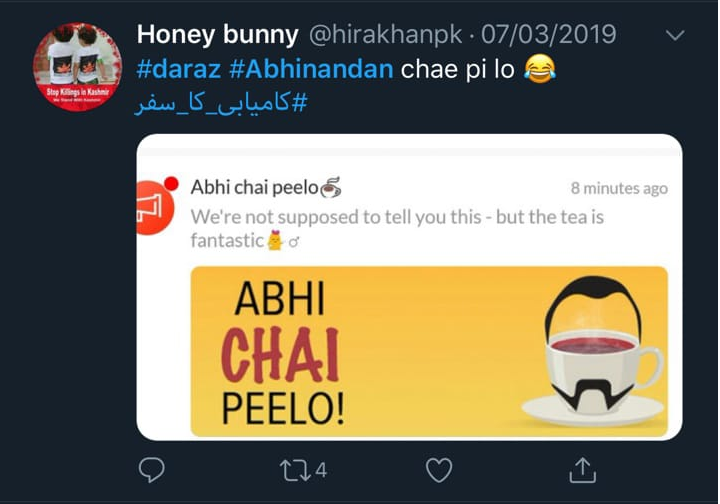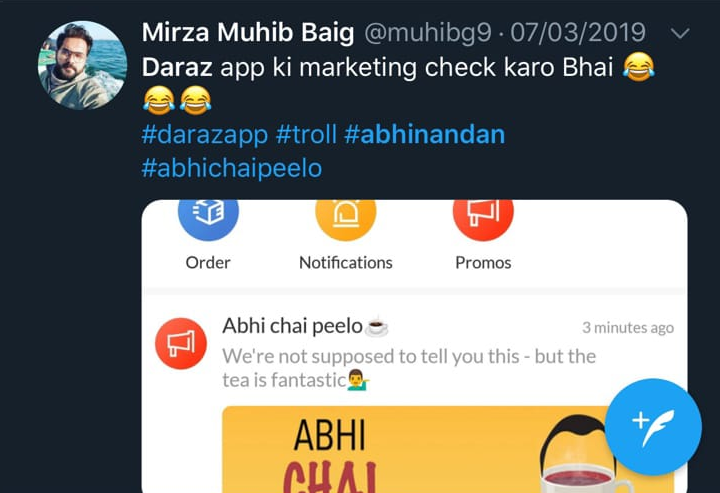 Which Daraz campaign has won over your heart?
Share your answers with us in the comments below!