Hoping to create a society where people with disabilities live an integrated and dignified life, Dar ul Sukun provides rehabilitation service to abandoned disabled children. They aim to integrate them back into society because they believe that these children, too, have as much right to live in it as non-disabled individuals. But children with special needs require special care. The organization's caregivers have that training.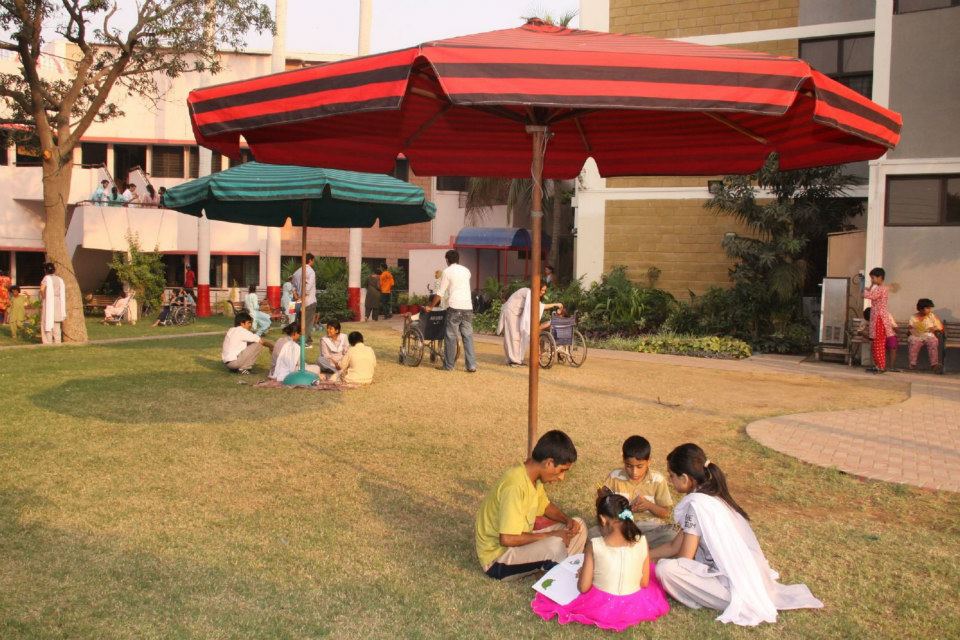 COVID-19 for Dar Ul Sukun
The COVID-19 disease that spread like wildfire all over the world requires social distancing and isolation. Not only is it painful, but it is also frustrating for those affected. And it is harder for the caregivers as well. However, most of the affected have the option to choose to government-organized isolation centers.
But with more than 25 confirmed cases of COVID-19 in children, sisters, and staff, Dar-ul-Sukun set up their quarantine ward considering the quarantine centers will not be equipped to take care of people with special needs. Moreover, the children are used to the environment at Dar-ul-Sukun, moving them to the quarantine center will only frustrate them.
Prayer For The Fallen
Dar-ul-Sukun bid farewell to the fallen soul, Sister Ruth Lewis. Sister Ruth had served the organization for the past 51 years. In 2018, Hamdard recognized her efforts and presented her the Hakim Said Award to honor her selfless contributions. She lost her fight to COVID-19 and was buried yesterday, on 22nd July 2020. May her soul Rest In Peace.
Dar-Ul-Sukun Quarantine Ward
To maintain the services and equipment in the Quarantine ward, Dar-ul-Sukun needs our help. It is now upon us all to rise to the occasion and contribute for the sake of good.
They do not endorse personal visits until their self imposed lockdown ends. But we can make financial donations directly to Dar-ul-Sukun's rupees account or contact on the phone numbers provided to donate however much possible.
Dar ul Sukun contact numbers:
Tel:+92-34558798
+92-34558799
+92-34550381
+92-34554139
Cel:+92-334-3752244
Let's play a role in doing good for the children who are as much a part of this society as we are. In these difficult times, they need us to be there for them. So let's do it! Let's be there for them! Let's make donations! And let's pray they get through this period and emerge healthy and happy like they deserve to be!
Stay tuned to Brandsynario for more updates!