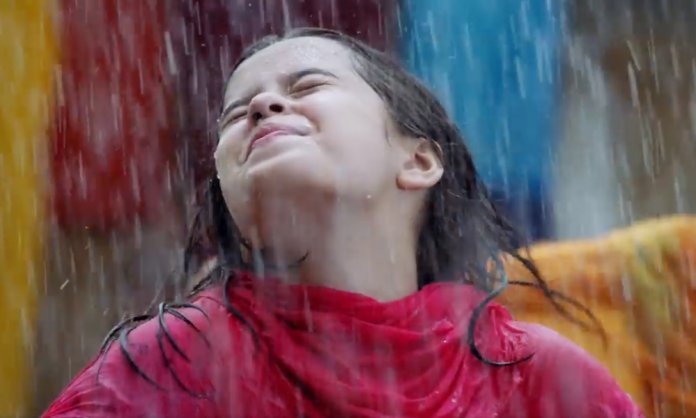 It is said that imitation is the sincerest form of flattery. However, in the mad world of marketing, sometimes imitation is better known as inspiration!
Time and again, Pakistan's advertising industry has been compared to its counterpart, India who has been churning out some of the best-attention grabbing campaigns. Currently, there are few local brands that manage to stand out and break through the clutter!
The local advertising fraternity has often has been accused of plagiarising content from the neighboring nation.
A popular mobile brand has been often accused of making TVCs heavily inspired from our neighboring nation. Not to forget, a lifestyle clothing brand also rolled out an ad featuring Wasim Akram which was a xerox copy of an Indian ad by Binani Cement endorsed by Amitabh Bachchan.
A few months ago, Do Pakistan, a condom brand, received massive backlash for blatantly duplicating Nirav Modi Jewelers TVC featuring Priyanka Chopra and Sidharth Malhotra.
THE CURIOUS CASE OF MUGHAL STEEL COMMERCIAL
Recently a TVC by an emerging brand, Mughal Steels has created a buzz on social media. The commercial is being lauded by critics for its 'tug-at-your-heartstrings' storytelling and breath-taking visuals.
With its product of Earthquake resilient steel bars, the brand played with the unexpected and went uber imaginative with the details. Bonus points for the bright colors and ingenious emotional appeal.
The agency, Aura Communication and production house, IDcreations has surely flexed their creative muscles to get it right. So much so, the campaign is being dubbed as the first commercial of 2018 to be the epitome of awesomeness on social media!
Just when the brand was basking in glory with the success of the campaign and winning praises , some naysayers highlighted that Mughal Steel's TVC has a striking resemblance to an ad by Ambuja Cement.
Compare and contrast, and decide it for yourself!
Mughal Steels TVC
Ambuja Cement TVC
There are immense similarities in the TVC. However, a little bit of research revealed that this time it is India who is the guilty party and NOT the Pakistani brand.
It turns out, Mughal Steel had kickstarted shooting for the campaign back in July 2017. Ambuja Cement released the ad on 12th Jan 2018. Meanwhile, Mughal Steel rolled out their TVC on 18th January. The latter surely could not have copied the former in such a short time!
SO IS THIS A CASE OF COPY OR A MERE COINCIDENCE?
We reached out to Hasan Raza, CEO of Aura Communication to know the real story behind the TVC and solve the mystery associated with Mughal Steel TVC !
Brandsynario: What was the concept behind Mughal Steel Bars TVC?
Hasan Raza: In SMCG it was challenging for Aura to establish the new Steel Brand in Pakistan so for our Brand communication Planning 2017, we strategically developed a Customer and Consumer capsule planning.
Maximum steel bars are used in roofs and the brand's target consumer is the person who earns enough money to make a new home and lives in a joint system with growing children. He needs space for the rest of his siblings in addition to his family.
The "Insight" here was that there are lots of good memories attached to the rooftop where most happy moments are made. We collected their life events and made a bridge between the consumer and Mughal Supreme.
Brandsynario: Why was the TVC's release delayed?
Hasan Raza: In the first stage, we decided to develop a role of the constructor to endorse and lead the Mughal supreme brand, so it was a more functional approach to clearly state the benefits and in the 2nd stage, we had our consumer insight based ad to own the consumption areas.
To save time and cost we decided to shoot two communications in one go in July 2017. We launched the 1st communication in August and decided to launch the 2nd (rooftop) Communication In Feb 2018 after 6 months. 
Brandsynario: Do you think Ambuja Cement copied the TVC or was it a mere coincidence?
Hasan Raza: We are pretty certain that our TVC film was leaked as there are multiple similarities in the shots and art direction. It was a grand shoot with 150 to 200 people present.
Usually, for the color treatment, music, vo etc every film travels in different hands, this film was also graded from Thailand. Having said that, both the films have been very creatively shot and are visually stunning with great copy.
THE CAT IS OUT OF THE BAG!
Hence, it is cleared that Ambuja Cement was heavily inspired by Mughal Steel's stellar idea. And for once, a Pakistani brand can proudly say that, even though it's in an embryonic stage, the brand has crafted a memorable campaign with eye-catching visuals, strong brand identification, and a brilliant narrative.