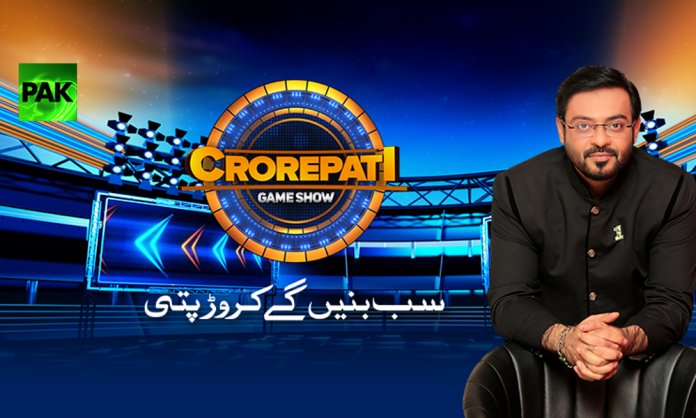 It is finally happening! After breaking records 'Inam Ghar' and 'Game Show Aisey Chalay Ga", Aamir Liaquat returns with 'Crorepati Game Show' on Pak News!
The scholar turned entertainer never fails to surprise us. Nor he has ever been unsuccessful in raising the bar. Dubbed as the 'World's Biggest Gameshow", Liaquat is bound to be dropping a major bomb in the name of gifts and rewards on the show.
Last time, it was an airplane.  Though we doubt if anybody ever got on. This time, as the name suggests, the prizes will make all the lucky ones a millionaire.
Let's take a sneak peek at the prize extravaganza on his show!

See the promo of Crorepati Game Show with Aamir Liaquat for yourself here!
Registration
You can register for the show by filling the form here: '
http://www.pakmediagroup.com/gameshow/
Timings
The timings of the show are yet to be revealed!
So now everybody's favorite Aamir Liaquat is soon unveiling his own version of Kaun Banega Crorepati!
He will truly up the ante this time around. No one will be able to stop him from literally launching the biggest game show ever seen.
However, Pak News should not forget that Fahad Mustafa is no less than a ruler of ratings when it comes to game shows!
The war between them will be even more aggressive and of course, fun to watch!
'Kaun Banega Crorepati' With Aamir Liaquat Coming to Pakistan?