2020 has struck again and we're wondering how many blows this year can deliver even on its way out.
Croatia Rattled 
Croatia was struck with an earthquake of a magnitude of 6.4. At least seven people have been killed so far with almost 20 injured. Due to the magnitude, it can be expected that several buildings collapse which is where these deaths occurred.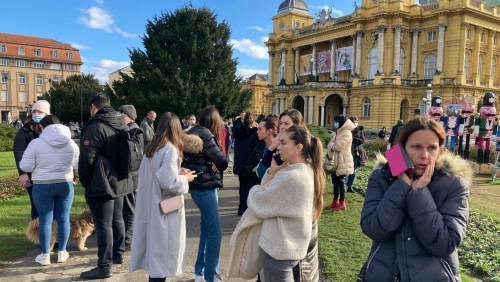 The earthquake yesterday cut phone lines and sent Croatians into a state of shock. It was felt throughout the country, neighbouring Serbia, Bosnia and Herzegovina and as far away as the Austrian capital, Vienna. This terrifying earthquake was the second quake in the area in as many days.
Petrinja In Ruins
"The centre of Petrinja as it used to be no longer exists," said Croatia's state HRT television reporter. It is being reported that people remained inside the collapsed building which is making it more difficult to decipher how many lives were lost. 
Efforts In Place
Army officers, firefighters, nurses, civilians, people have come together to rescue and look through the rubble. It is also being reported that amongst the buildings affected were a nursing home which houses senior citizens. Efforts are being put in place to look through the nursing home's rubble first.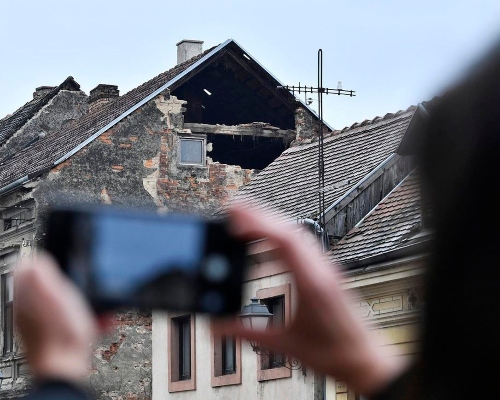 The Croatian Mountain Rescue Service is also involved in search and rescue operations. Moreover, so far six people in Petrinja have been rescued, which is home to about 20,000 people.
Additionally, "during the night, teams of CMRS members will inspect the terrain and visit the villages between Petrinja and Sisak to see what the situation is like," the deputy head of the Croatian Mountain Rescue Service, Neven Putar told Hina news agency.
Walking On Egg Shells
It seems as if Croatia walks on eggshells currently. As aforementioned, this was the second quake in the last few days. Possible, Croatia is experiencing fault line activity though, it can not be said how many more quakes should be waited for. Seismologists always warn about aftershocks too.
How Many More Blows Can We Suffer?
Just when it seems that we were putting this chaotic, terrifying and anomalistic year behind us, it has served another blow. As we approach the last day of the 365 days cycle, here's to hoping we venture into the new year safe and sound.
Our thoughts and prayers remain with Croatians who say goodbye to the year in unimaginable states.
Stay tuned to Brandsynario for the latest news and updates.