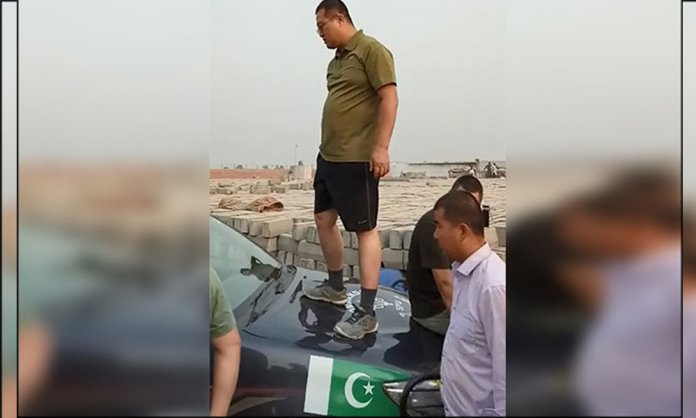 Pakistan is known for its welcoming citizens and hospitality, but, no one had ever thought that our guests would be the ones to disrespect our officers, citizens, and nonetheless, our national flag!
A video shot in the city of Khanewal shows some of the most unbelievable footage one can lay eyes on! China-Pakistan Economic Corridor (CPEC) engineers were not only beating the police but were also physically and verbally abusing the citizens as well.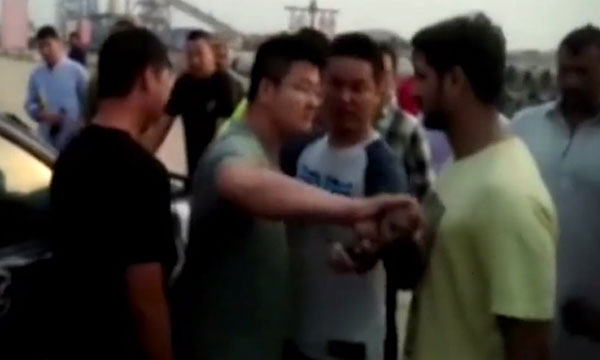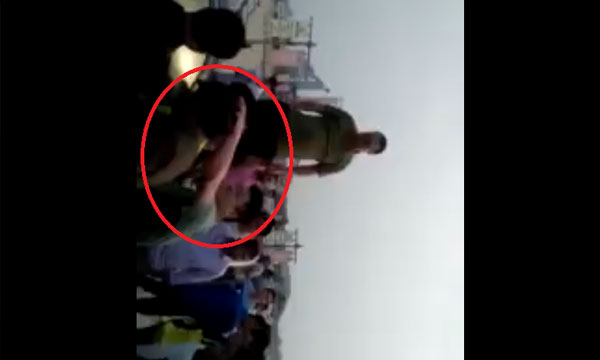 These engineers are a part of the highway project which links M4 Motorway from Bahawalpur to Faisalabad under CPEC. The Chinese men got into an argument with the local police over security.
Reports further state that the men wanted to camp without security, however, when the police denied their appeal, they started to become violent. One of the project engineers who was identified as Danny, reportedly threw a chair at the squad incharge.
However, the most indecent act from their side was to climb on to the bonnet of the police vehicle with Pakistan's flag on the side. The is definitely not something which can be deemed acceptable as a flag is more than just an identification of a country for its countrymen.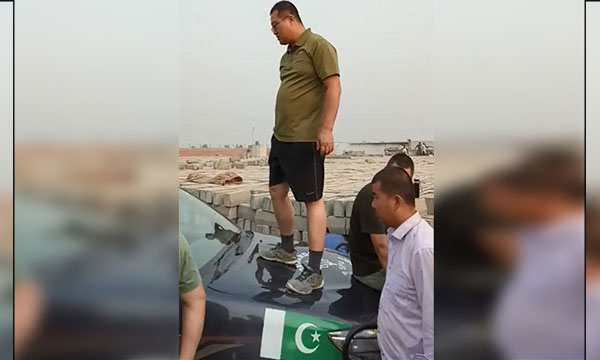 That was not all, ARY reported that they also the stopped work on the project Wednesday morning and abandoned heavy machinery and vehicles on various roads in the area. They also resorted to violence and attacked police in their camp.
If you thought it could not get more out of hand, well, these so-called gentlemen also they wrote a letter to Punjab Chief Minister Shahbaz Sharif, claiming that police officials refrained them from performing their duties and attacked them.
View the entire incident below!
https://youtu.be/_yvmwohc4hY