The China Pakistan Economic Corridor has brought about a major change to Pakistan's economy. With numerous employment opportunities, CPEC has now announced various exciting vacancies.
Job vacancies at CPEC have been divided into different categories such as staff for supervision, surveyors and design engineers. The detailed positions available are discussed in the list below with the specific requirements.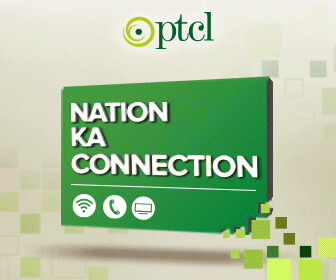 The Following Vacancies are Available at CPEC:
Highway Projects and Civil Engineering Supervision Staff 
Resident Engineers:

15 year's relevant experience. Must have experience with FIDIC Contracts. Candidate should be B.Sc. Civil, M.S Civil qualified.

AREs (Structures/Highways):

10+ years experience in supervision of highways & bridges. A person with an M.Sc/B.Sc Civil can apply.

Planning Engineers:

Previous experience of using Primavera for large construction projects. Education required, M.Sc/B.Sc. Civil

Material Engineers:

15 years Material Science and Soil Testing/Engineering background. Education requirement: M.Sc Geology/ B.E. Civil

Site Inspectors Engineers:

Between 3 to 10+ years experience in Highway/Bridge Construction. Education: B.Sc Civil/DAE Civil

Quantity Surveyors:

10+ years relevant experience in measurements, billing, project monitoring of highway projects. Education: Diploma (Civil)

SLTsILTs:

10+ years experience in testing, ASTM, AASHTO specifications. Qualifications required are M.Sc/B.Sc. Civil
Surveyors
Candidates with 10+ years of experience in site control and surveying with a Diploma or 1-year Certificate Course in Surveying are encouraged to apply.
Design Staff
Structure Design Engineers:


3+ years experience in Design of bridges. Must be familiar with AASHTO, LRFD. Bridge modeling on SAP 2000. STAAD Pro, ETAB. Education: M.Sc/B.Sc Civil
Highway Design Engineers:

5+ years experience in Design of highways & pavements. Education requirements: MSc/BSc Civil
CAD Draftsmen:

3+ years experience in structural drafting using AutoCAD.
Here's How to Apply to CPEC: 
Interested candidates can send in their CV along with testimonials and salary history to the following address:
The Manager (A&P) Associated Consultancy Centre (Pvt) Ltd.
Plaza 1B, St. 57,
Khawaja Market, G-914 Islamabad. 
The last date to apply for the positions is the 15th of October 2017.