Known for Charmed, American Actress Alyssa Milano publicly discussed her coronavirus battle. She mentioned that she had COVID-19 in April. In the next post, she highlighted how COVID-19 Recovered Patients are facing a tremendous amount of hair loss.
She said in a video while she combed her wet hair: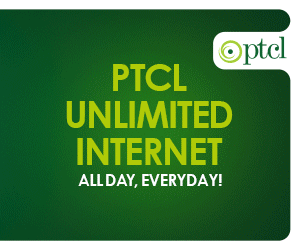 "I just wanted to show you the amount of hair that is coming out of my head, as a result of COVID."
After combing three strokes, she brought to the screen a vast amount of hair. And continued combing. Showing another ball of hair, she said, "One brushing, this is my hair loss from Covid-19. Wear a damn mask."
Medical Opinion on COVID induced Hairloss.
COVID-19 symptoms that people know off are a dry cough, fever, tiredness. The lesser-known and rarer symptoms include aches and pains, diarrhea, a sore throat, loss of taste or smell, and a rash. So what if hair loss is one of the lesser-known symptoms?
Dr. Rekha Santosh of Burjeel Hospital Abu Dhabi, tells a news publication that Hair loss is not a Covid-19 symptom.
She added:
"However, some patients experience excessive hair fall a few weeks after being infected with Covid-19. This is called telogen effluvium, which can be triggered by any severe illness and also medications used during the treatment of Covid-19. However, this hair loss is temporary and resolves itself."
Dr. Osman El-Labban, the head of the department of family medicine at Al Zahra Hospital Dubai, seconded the opinion.
He told a publication:
"Although the list of Covid-19 symptoms from the US [Centres for Disease Control and Prevention] does not include hair loss, we are seeing an increasing number of reports denoting that patients who had Covid-19 two to three months ago are now experiencing hair loss.
The phenomenon is telogen effluvium, non-scarring hair loss that is the result of an abnormal shift in follicular cycling … more hairs are going into the resting phase, resulting in more hair falling out, particularly from the top of the scalp."
Dr. El-Labban mentioned that such a phenomenon is not uncommon and is seen plenty of times.
He said, "Essentially, it is temporary hair loss from excessive shedding due to a shock to the system. There are several common triggers, such as surgery, major physical or psychological trauma, any kind of infection or high fever, extreme weight loss, or a change in diet. Hormonal changes, such as postpartum or menopause, can also be a cause."
The Actress's COVID Journey
The actress revealed now, in mid-August, that she had contracted COVID. Her actual words were, "I had basically every Covid-19 symptom".
On August 6, Alyssa shared an Instagram photograph from April, where she wore a home ventilator. The caption read, "This was me on April 2 after being sick for two weeks. I had never been this kind of sick. Everything hurt. Loss of smell. It felt like an elephant was sitting on my chest. I couldn't breathe. I couldn't keep food in me. I lost nine pounds in two weeks. I was confused—low-grade fever. And the headaches were horrible. I basically had every Covid-19 symptom."
She highlighted how both times she went for COVID testing; the result was negative. Additionally, the test for antibodies came out negative as well. And that was concerning considering it portrayed flaws in the US testing system.
"After living the last four months with lingering symptoms like vertigo, stomach abnormalities, irregular periods, heart palpitations, shortness of breath, zero short-term memory and general malaise, I went and got an antibody test from a blood draw (not the finger prick) from a lab, and I am positive for COVID antibodies. I had Covid-19."
The actress has decided to direct attention to the importance of social distancing and protective measures.
"I just want you to be aware that our testing system is flawed, and we don't know the real numbers. I also want you to know; this illness is not a hoax. I thought I was dying … I will be donating my plasma with hopes that I might save a life. Please take care of yourself. Please wash your hands and wear a mask and social distance. I don't want anyone to feel the way I felt."
Stay tuned to Brandsynario for more news and updates!