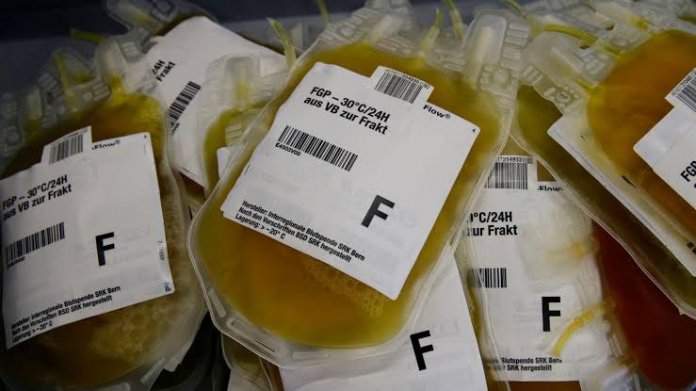 After recovering from an illness caused by an infection or virus, the human body naturally makes antibodies, which are also called plasma.
These antibodies help the body fight the virus that is trying to attack the body. In Pakistan, the government has permitted researchers to conduct passive immunization therapy to help counter the coronavirus pandemic.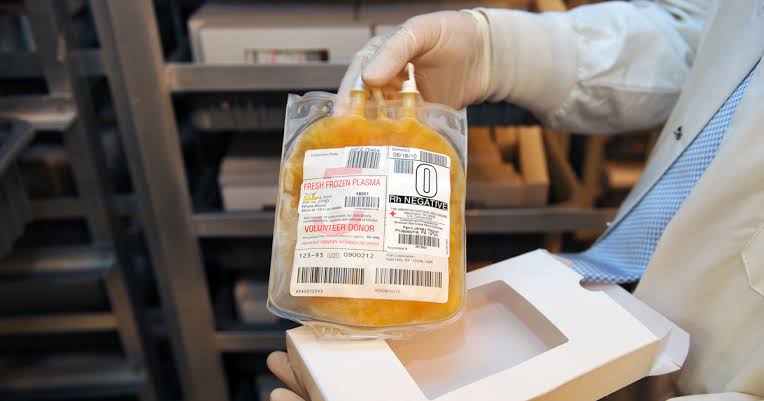 What is Passive Immunisation Therapy?
Health experts say that this therapy is used to treat the high-risk infection with minimal time for the human body to recover by using its immune response system, or the ability to reduce the symptoms of the ongoing disease.
No vaccine has yet been approved by the authorities and has been recognized as the COVID-19 cure. Several countries are already working towards the treatment with scientists and researchers working around the clock along the medical frontline.
Plasma Being Sold in Black Market
As the cases in Pakistan exceed 189,000 now touching almost 2 lakh, the demand for plasma is also increasing.
However, many are taking advantage of the opportunity to sell the bag of antibodies for as much as Rs. 5 lakh.
This has caused a wave of concern among healthcare officers who require plasma to treat coronavirus patients.
Asides negotiations being done right inside the hospital in front of doctors, many text messages have also been seen floating on social media in which people are trying to make a deal.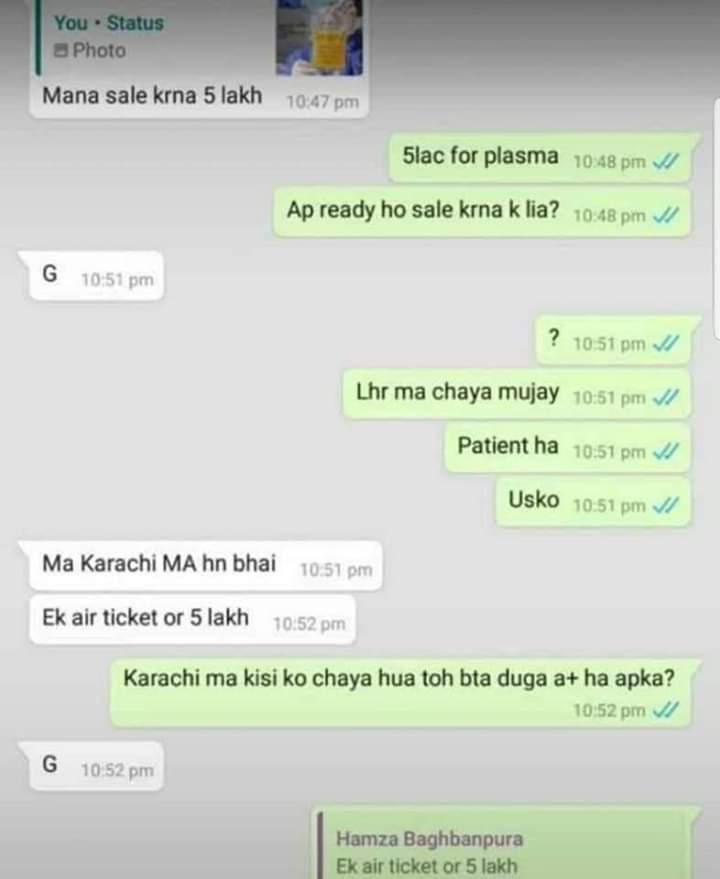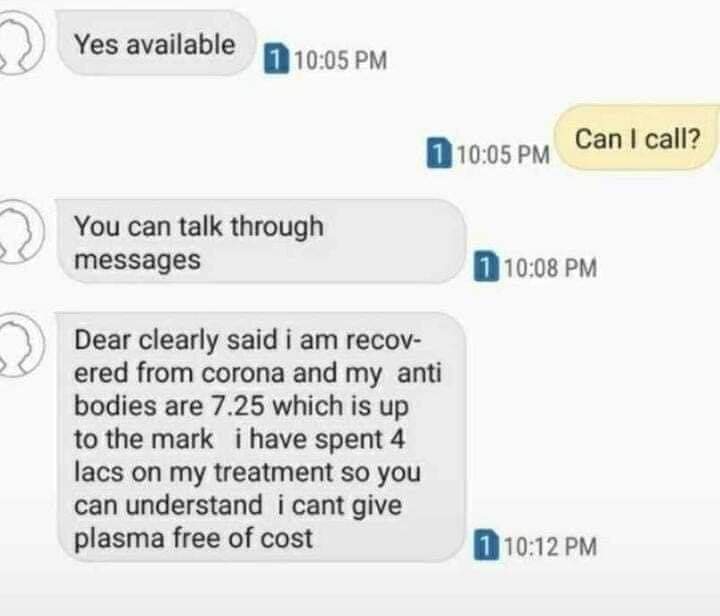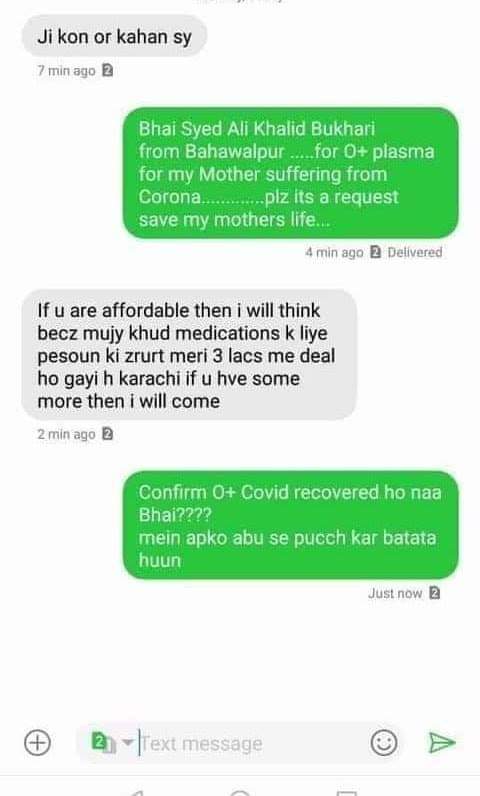 One of the doctors from a government hospital in Islamabad quoted:
"The hospitals are not involved, but I have seen deals happen in front of me. Usually, a patient's attendants or family will approach someone who has recovered, asking them to donate blood."
"When a certain amount is agreed as payment, usually between 200,000 and 800,000 rupees (£950-£3,800), they go to a private lab and extract the plasma, which is then 'donated' to the patients."
"I know a family of five who became Covid-19 positive and spent 3.5m rupees on blood plasma on the black market. They believe it's a miracle cure," he added.
Is Legal Action Being Taken?
According to The Guardian, sources at the federal investigation agency (FIA) have confirmed that they are aware of this trade at the black market.
Medicine Supply in Black Markets
Another concern doctors have is medical supplies and medicines to help in the treatment of Covid-19 patients being sold in the black market after being stolen off the shelves and through other means.
Given that Pakistan is one of the countries where the infection is rapidly increasing, shortage of drugs, as well as plasma, has now become a very concerning issue at hand.
We have yet to see how the authorities and relevant agencies tackle this growing concern.
What do you think is the solution?
Share your thoughts with us in the comments below.
Stay tuned to Brandsynario for the latest news and updates!