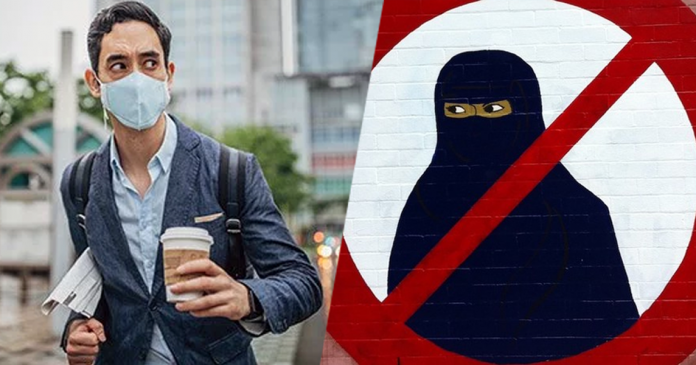 Several countries in the past have announced a full ban on niqabs and burqas also known as the 'burqa ban'.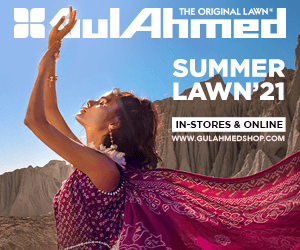 This ban forbids Muslim women to cover themselves from head to toe and hide their faces when in public.
Over time, many countries have implemented the burqa ban. One of the reasons at the time to call for the ban was the fear of Islamophobia, whereas security and safety have also been a concern in the past.
If not followed, it can lead to a fine or even penalty.
Countries that have implemented the 'burqa ban' include:
Tunisia
Austria
Denmark
France
Belgium
Tajikistan
Latvia
Bulgaria
Cameroon
Chad
Congo-Brazzaville
Gabon
Netherlands
Morocco
China
Now, because of the novel coronavirus pandemic slowly gripping the world, as a healthcare precaution, many countries have made it mandatory to wear facemasks when residents leave their homes.
The facemasks prevent the COVID-19 positive patient who may not be aware of it from spreading the infection, and healthy individuals from catching it via skin-to-face contact. Compulsory facemask laws are now being widely adopted in Europe.
Austria, one of the countries that banned the burqa has now made is absolutely compulsory to wear face masks in shops.
Moreover, Slovakia and the Czech Republic, have gone even further, making the wearing of face masks compulsory once you leave home.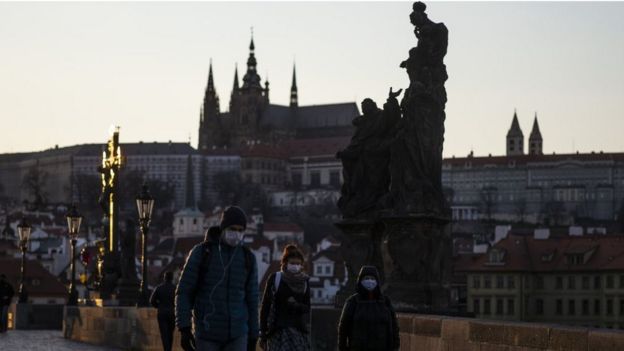 In Germany, Jena (eastern city) has announced citizens to cover their faces when shopping or on public transport.
Even America's CDC health agency has recommended individuals to wear masks or home-made face cloth when going to public places including the pharmacies or even shops.
Austrian Counselor, Sebastian Kurz admitted how the coronavirus has led to an uncalled-for cultural shift as a country that had banned burqas in 2017 is now encouraging its residents to cover their faces.
I am fully aware that masks are something alien to our culture. It'll be a major change, but it is necessary that we take this step to further reduce the further spread.
Wearing a facemask has not been an easy-going experience for everyone.
I'm not used to it. It's hard breathing with masks, and it's hot under there. -Astrid from Salzburg
There is now a possibility that the countries mentioned above that had placed the ban may remove it, understanding the importance of covering oneself, but, time will tell if that will happen or not.
What do you think about the future of burqas? Share your thoughts with us in the comments below.
Stay tuned to Brandsynario for more news and updates.