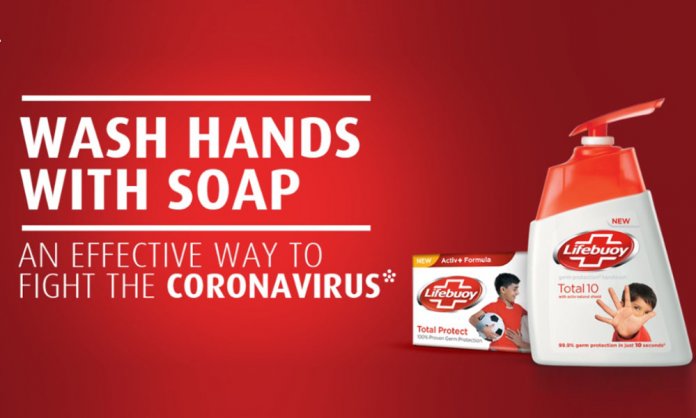 The coronavirus pandemic has engulfed the world. In these testing times, it has become difficult for brands to advertise and run campaigns. Brands have had to strategize and plan accordingly, as brand managers and agencies are not prepared for this situation.
The marketers that would shine during this time would be the ones that handle the coronavirus according to their brands sensitively and promptly. The international brand, Louis Vuitton, announced it would start producing 'Sanitisers' and giving them out free of cost to the French authorities, schools, and hospitals in the country's fight against coronavirus.
Pakistani brands immersing themselves in responsible marketing during the pandemic are:
1. Lifebuoy
It makes sense for them as a brand to be working at this time as it is the need of the hour. Doctors advise washing hands as the best precaution against the COVID-19. The hygiene brand is working with the Sindh Government to raise awareness on washing hands and maintaining hygiene.
The brand recently posted these steps for Fighting Against Coronavirus.
Notice that they mention names of competing brands as well instead of solely promoting Lifebuoy soap.
2. Dettol
Dettol put out a public service message in collaboration with Pakistan's Ministry of Health to encourage the washing of hands and overall hygiene to battle coronavirus. The campaign stars, Fahad Mustafa, who talks about using regular soap or sanitizers to keep hands clean.
3. foodpanda
The online food delivery service brand, foodpanda, is working in collaboration with Lifebuoy and has put up mobile washbasins outside public places and outside restaurants that are part of their network. This CSR activity is one that is needed as passersby will benefit significantly from this.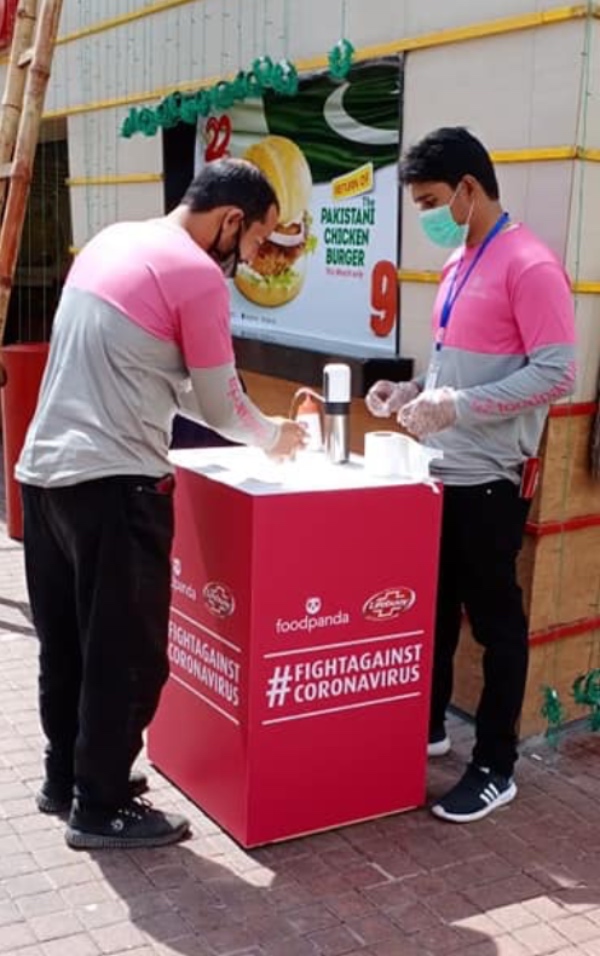 4. Bykea
The delivery service has announced the delivery of hand sanitizers as a public service due to a severe shortage of sanitizers in the city. They are selling it for Rs.350, out of which the delivery driver receives Rs.100.
5. Hot and Spicy
The eatery has made an excellent initiative by distributing masks and sanitizers to the general public. Furthermore, they have also shown how they take care of sanitization and hygiene in their kitchens and restaurant. They will also be providing people with free face masks upon delivery and take-away.
https://web.facebook.com/hotnspicyofficial/videos/613937626004848/
What other brands have you come across who are engaging in CSR activities during the Coronavirus pandemic? Let us know in the comments below.
Follow Brandsynario for the latest news and updates.