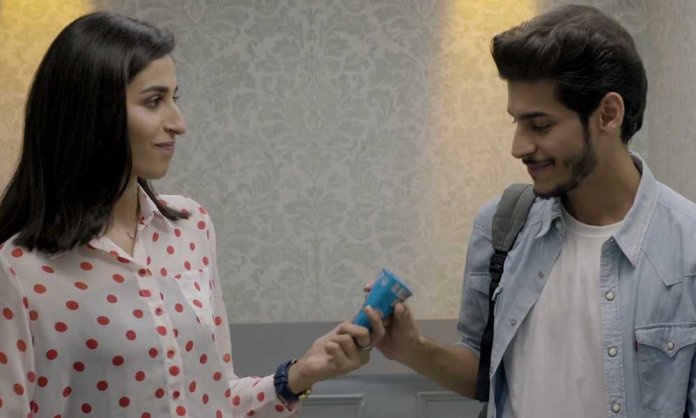 Cornetto, one of the most loved cone ice-cream brands among teens, are uniting with Teeli to create a web series peppered with little moments and nuances of young love, the best part of one's life.
Teeli is a digital entertainment channel gaining popularity for challenging social stereotypes.
With their groundbreaking content tailored for South Asia's urban youth, especially millennials, they will present in their new web series the quirky, light-hearted love that Cornetto has always depicted in its communications.
Summer Love – The Project
Cornetto looks at love with a different lens, which comes across as unconventional to Pakistanis. It simplifies the idea of love, and encourages young lovers to just go for it with a Cornetto! While Pakistani entertainment unnecessarily complicates it with their typical saas-bahu drama and other quarrels.
Watch Teeli's First Teaser with Cornetto Below!
Featuring the characters of Nida Butt and Sami Ansari who bump into each other through an internship at a media house, Summer Love is a captivating web series based on the idea of young puppy love, a concept Cornetto itself has always stood for and celebrated in all its communications.
Through the series, Cornetto will engage with the millennials in a way they can relate with and enjoy to the fullest.
Cornetto's New Campaign – Not Your Typical Saas Bahu Drama
The kind of love and romance Pakistanis usually get to see on TV is very typical: full of domestic quarrels and unnecessary anticipation that ultimately lead to unhappiness.
Cornetto's new campaign focuses on the chase, and the cherishable moments that follow. The series are filled with moments that will make you go aww, and music that is sure to make your hearts skip a beat.
It draws a picture of a love that does not care about the saas-bahu drama. A love that cares about the moment and takes pleasure in living it fully, unapologetically with that someone who is a friend but also more than that. *wink*
A Thrilling Series for A Thrilling Summer Love
Summer Love will entertain young, hopeful lovers while encouraging them to focus on what is instead of what will or what could be, living in the moment and living life fully.
It will be a rollercoaster journey to see how Sami and Nida navigate through their internships and find hurdles as well as fun and exciting moments to explore.
Watch Cornetto's First Episode with Teeli Below!
Full of flirting and the thrill of the chase, Summer Love is premiering on Chaand Raat, 2019 on Teeli's YouTube channel. Watch out for the 6 snack-able episodes of the series, each one of which will release every Friday!
We look forward to the series successfully winning their audiences' hearts. While teaching you to break the ice, make the first move, and love with a come-what-may attitude, the series will also make you more open to experiencing love.