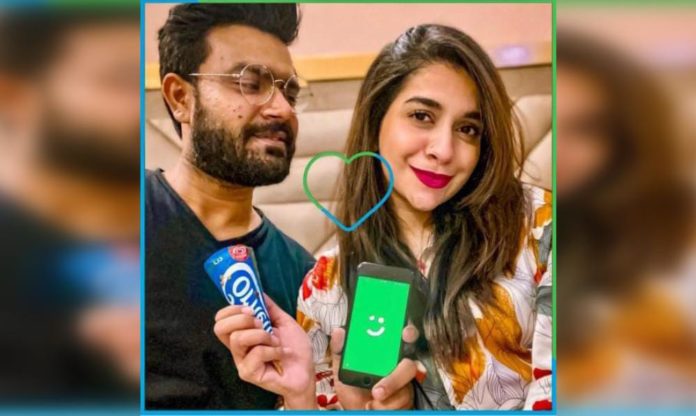 A viral campaign is always interesting to see and be a part of, but when it is done by two of the biggest brands of the country, it becomes even more interesting! That is exactly what happened when everyone's favourite frozen dessert Cornetto and Pakistan's most loved ride-sharing app Careem joined hands for their latest collaboration, #LoveOnTheGo!
What made everyone talk about #LoveOnTheGo? We've compiled a summary for you to read! 
It all started when an influencer, ZainWain, took to his Twitter to reveal that he had just gotten rejected by a girl in his Careem ride and he couldn't help but feel embarrassed and saddened by it. Replying to this, both Cornetto and Careem told Zain things would have been way different if only he had offered a Cornetto to her! In fact, he might have gotten free credits too, with a chance to win an iPhone 12 even, because Careem and Cornetto have come together for a great offer worth trying — all found on the Cornetto lid with the #LoveOnTheGo.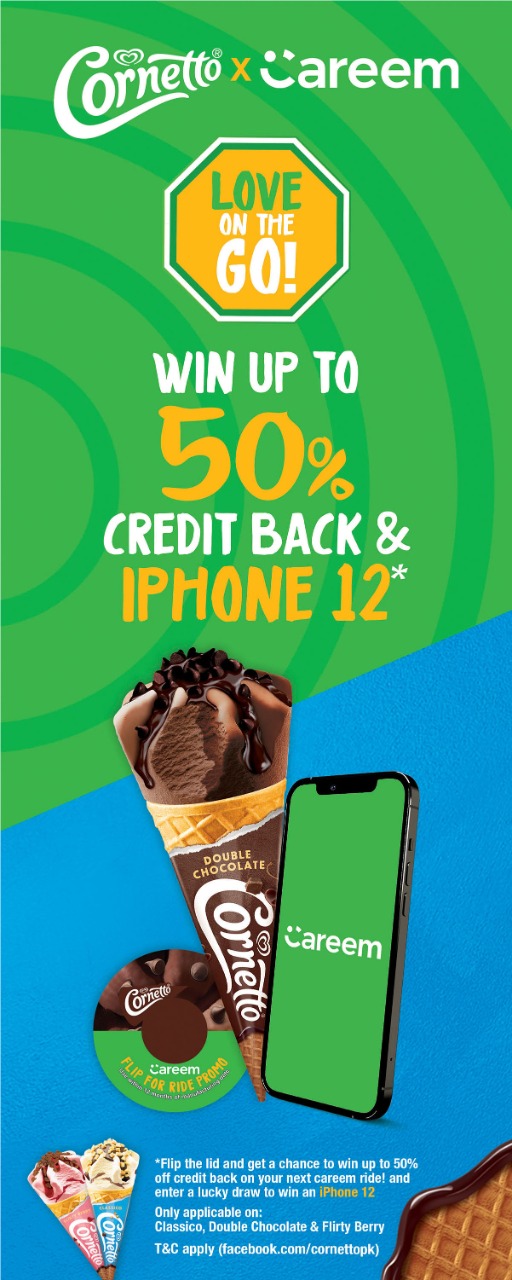 Checking these replies out, Twitterati and social media were abuzz by not only talking about what happened to Zain but also how they would be up for utilising this great offer by Cornetto and Careem! Soon, #LoveOnTheGo trended all across, and we saw some popular influencers sharing stories of their experience with the Careem x Cornetto collab and how both the brands have made differences in their lives, especially when it comes to somebody special! 
Starting with Comedian and influencer Ghazanfer Jaffery and his partner, the couple expressed their love for Cornetto and Careem's latest collab as they told their viewers how both the brands have played a role in their love story. Then the duo of Afifa and Zain, popularly known as the Mismatched Couple, revealed that Cornetto has always played a part in their story too and how this sweet offer can get people some free credits and even a chance to win an iPhone 12! 
Seeing this, other major Influencers, such as Fariha Asghar also revealed how she and her beau found this Careem and Cornetto collab coming in handy when he got to use the promo code on the Cornetto lid for Careem and she got to eat some Cornetto's from the saved amount! Seeing this, influencer Aden Rehan, took to her popular Instagram page as well and spoke about how traveling is incomplete without a cornetto and how it makes road trips double the fun! 
The influencers not only got to reap the rewards from this fun cross-collaboration between Careem and Cornetto, but also got to experience love on the go by utilising the best of both worlds. Just who doesn't love that Cornetto sweetness getting sweeter with free credits, right?
We love how this collaboration has made so many around Pakistan enjoy the best of both worlds and we really hope to see more of such creative brand collaborations. We can already bet that Cornetto with its continuous creative ideas will surely surprise us with yet another highly-anticipated collab! But till then, we will surely remember this one for all its fun moments!
Did you get any free credits or maxed out your luck with an iPhone? Let us know!