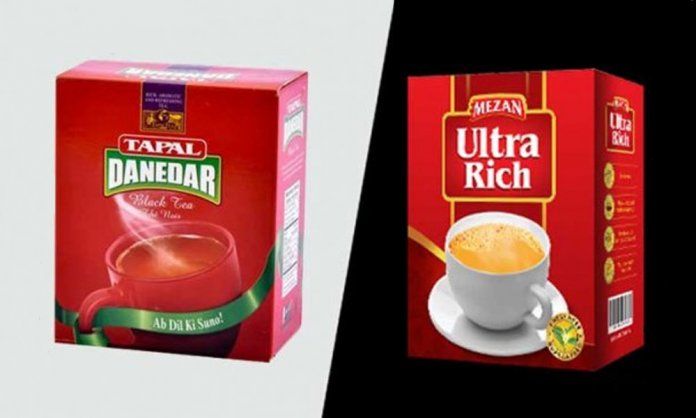 Have you ever gone to buy a product from a certain brand but came home to find that you got an item from a different one due to the similar name or packaging?
Recently a tea customer pointed out that they went to buy Tapal Danedar and ended up mistakenly buying Mezan Chai instead.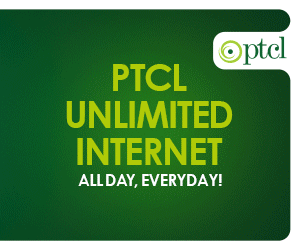 The reason was the similar packaging of both the brands which caused the confusion making them think it's the same.
While it may be a win-win situation for Mezan Chai and probably a smart marketing strategy for the brand, as it gets them a chance to at least land in the shopping trolleys and gains attention, the consumers are not too impressed.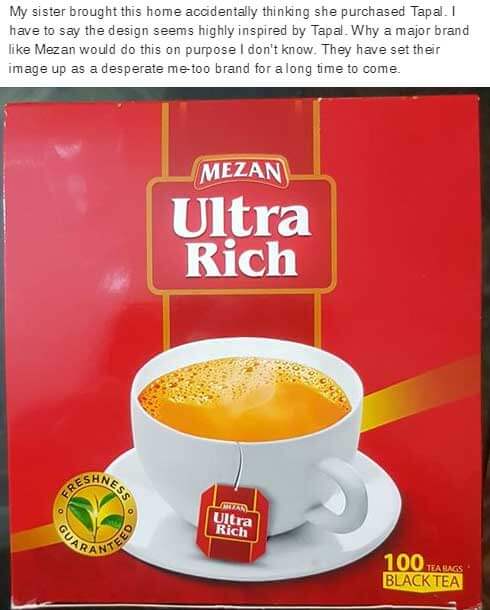 Some felt that it is a good strategy for Mezan to get a trial. If the blend is similar to Tapal, people won't care much about the switch. If it's cheaper and provides the same taste then at least now they are in your radar.
Others said Tapal could take legal action against Mezan for copying the key design elements.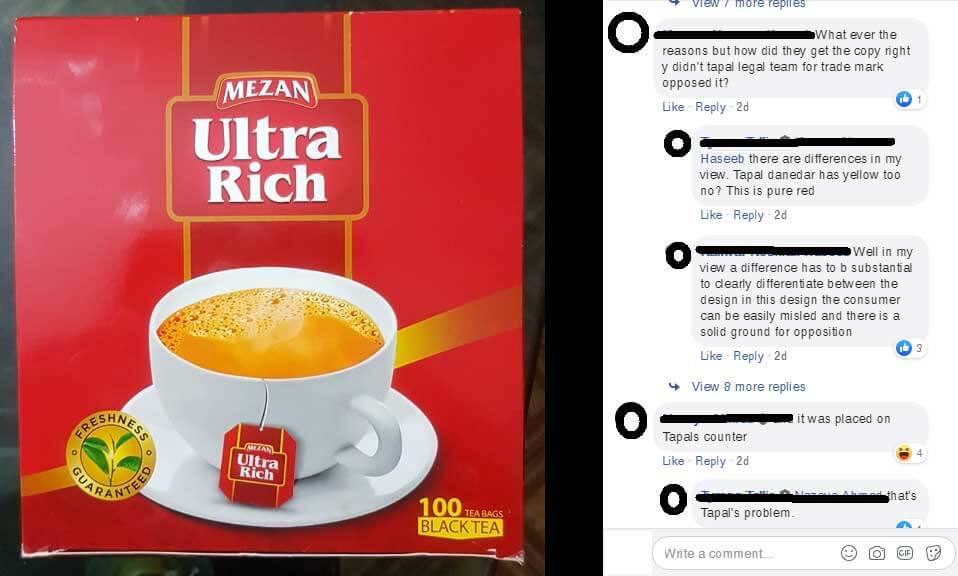 While many also thought most tea brands come in more or less the similar packaging so it's no big deal.
It is called "me too" in marketing. You might have purchased AA size battery cells thinking they are Toshiba but upon closer inspection, they read "Toyoshiba".

It doesnt suit a well-reputable brand like Mezan to opt for such tactics.
Wrote a social media user.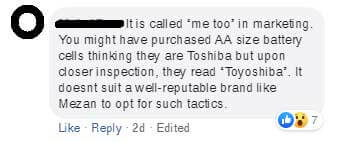 'Me Too' marketing takes place when a company introduces a product which is just like its competitors with hardly any differentiating factors.
At times a 'Me Too' brand can give strong competition and take away the market share of the leading company.
What are your thoughts about the two tea brands? Does Mezan Tea have the potential to steal Tapal Danedar's market?
Comment below and let us know what you think.