June 24, 2020: Pakistan is considering reopening all schools following strict COVID-19 SOPs.
The Education Minister Shafqat Mahmood shared that proposals have been shared from private institutions and madrassas from all across the country.
Moreover, in a press conference held in Islamabad, the minister shared that 70% of parents want to send their children back to school.
He also highlighted that the government has taken into consideration many suggestions as to how the SOPs can be implemented in institutes across all provinces.
A meeting has been scheduled with the Ministry of Health in regards to this as well. Mahmood also said that the decision would be made final only after examining relevant data provided by the National Command and Operation Center.
On occasion, the minister shared that they are working closely with UNICEF to consult with other countries that have reopened schools under strict SOPs.
"Consultations with UNICEF are also currently underway on the government's existing policy," he said.
"We want to end the uncertainty on a basic, important issue like education," he added.
Pakistan had shut down all educational institutes in March after the first couple Coronavirus cases had surfaced. Despite the country's lockdown being lifted, schools remain close.
We have yet to see whether or not the government will open schools and if parents will send their children.
---
---
June 4, 2020:
As total coronavirus cases cross 85,000 in Pakistan, the government is still keen on keeping schools closed.
However, Private Schools Action Committee head Pervez Haroon announced on Wednesday the reopening of all private educational institutes from June 15.
"We plan to open schools in three phases from June 15," he said while addressing a press conference at the Karachi Press Club. He added that all SOPs would be observed throughout all institutions.
According to Haroon, classes for the students from grades 6 to 10 will resume in the first phase, starting from June 15.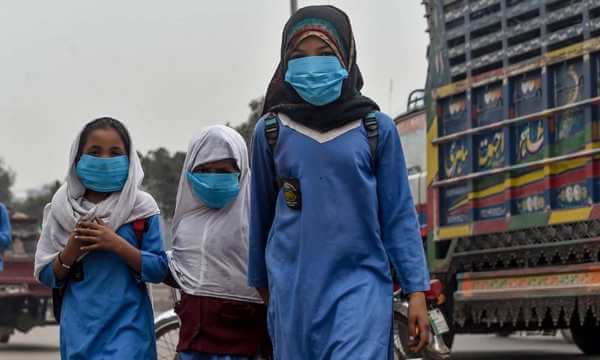 "Classes for the students of grades three to five will then be resumed from July 1 in the second phase, and for the remaining students from July 10 in the third phase," he elaborated.
"As many as 25 million children are already out of school in the country, and the decision to extend the closure of schools will double the number to 50 million," he warned.
"The ordinance can be challenged in court," he remarked. "The government has stressed the initiation of online classes, but it is near impossible to teach primary school students remotely," he said.
Sindh Schools Can't Expel Children if Fees Are Not Paid.
On the other hand, according to an order issued by Sindh High Court, private schools are not allowed to expel children if their parents are unable to pay their tuition fees.
The order was passed at the last hearing, and parents were also given a 20% concession in the fees for April and May 2020.
During Wednesday's hearing, Justice Omar Sial remarked that the court's verdict would stay.
"Full salaries should be paid to the teaching and non-teaching staff of the private education institutes according to Rules. No staff would be laid off during COVID-19 pandemic," said the particular order, adding that "it is mandatory for every school to grant 20% concession in the tuition fee of students for the months of April and May 2020."
---
---
May 15, 2020:
Sindh Education and Labour Minister Saeed Ghani have officially announced that all students from grade 9 to 12 will be promoted the same as grade 1 to 8.
While speaking at a press conference, he said that the students of classes 9 to 12 would also be promoted without having to give examinations to the next level.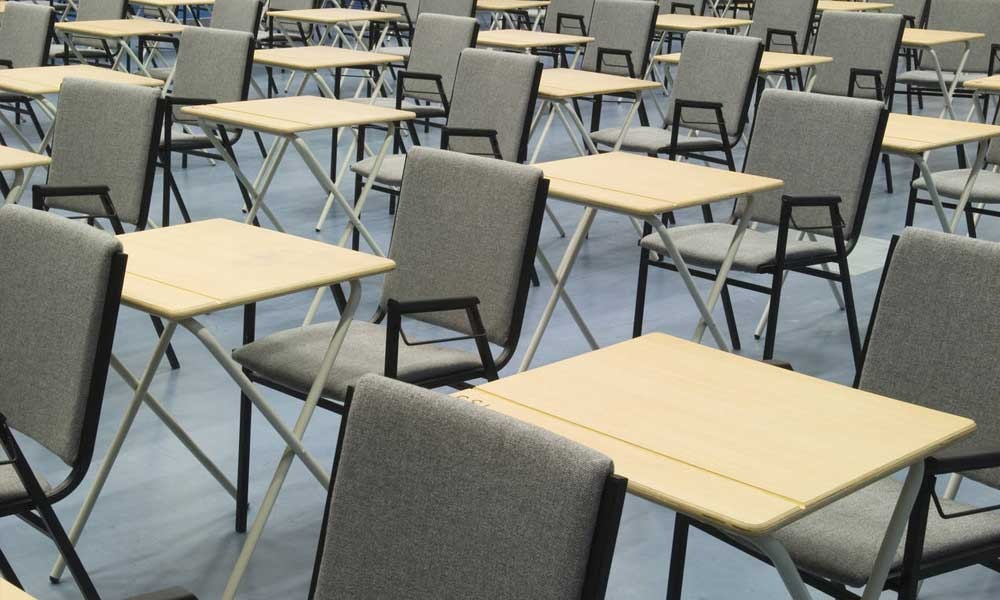 Moreover, the minister added that there would be a 3% increase in their marks as well using a formula system.
Its been agreed in the national curriculum council meeting of the federal minister of education shafqat mahmood and the ministers of education of other provinces  that in the present circumstances, it is not possible to conduct examinations. however, to improve the position of the students and if they are willing, exams can also be taken.

The students will be promoted to the next classes without examinations and will be give  3% extra mArks. if one's marks in the 9th class is 60%, then HE or she will now be counted 63% in the matriculation result making them able to get admission in the 11th in the same proportion. similarly, one's success rate in the 11th will be calculated by adding 3%.
---
---
The federal and provincial education ministries have proposed an average marking system to be put in place for secondary school certificate (SSC) and higher secondary school certificate (HSSC) students this year.
The proposal was made to keep the current situation of the growing COVID-19 concern in Mind. It was presented during a meeting between education ministries, board secretaries, and was headed by the federal minister, Shafqat Mehmood.
Soon after the meeting, the minister stated that all board examinations were canceled; however, some of the remaining issues will be addressed by Friday.
The minister took to Twitter on Monday and stated that the Ministry of Education has been in consultation with 29 boards across the country regarding issues of some students arising out of promotion policy.
All Board exams are cancelled. No confusion on that. 80% students have no issues. There are some categories like repeaters or improvers and private students and some others whose issues need to be addressed and will be by Friday https://t.co/Mnwy1Nrgx7

— Shafqat Mahmood (@Shafqat_Mahmood) May 11, 2020
According to the proposed formula, the promotion criteria for students will be based upon their past performance and marks. This is still under consideration and is likely to be officially announced in the upcoming week.
Here's a complete breakdown of the proposed formula:
SSC-I (9th Class)
The proposal suggests to skip the 9th class this year and conduct 10th class exams in 2021. Moreover, average marks for SSC-I be calculated using the new formula:
Marks obtained in Matric + marks obtained in 10th ÷ total marks X 10.
SSC-II (10th class)
Average marks for the 10th class will be calculated by adding marks obtained in the 9th class to marks in 9th ÷ total marks X 10.
HSSC-I (First Year)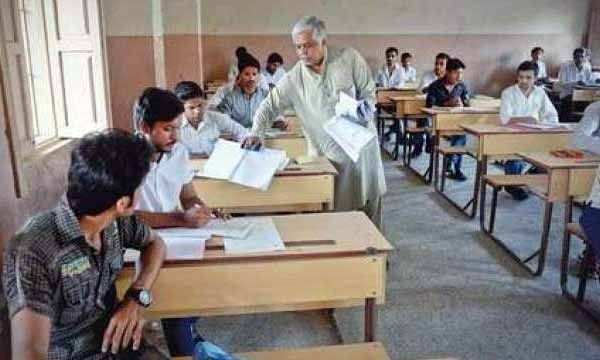 The proposal suggests to skip 11th class exams this year and have the students take the exams for second-year the next year.
To calculate marks for the 11th, obtained scores for 11th be added to (marks obtained in 11th ÷ total marks X 10).
HSSC-II (Second Year)
To calculate average marks for 12th class, marks scored in the 11th class will be added to (marks obtained in 11th ÷ total marks X 10).
Improvement Cases
Improvement students will receive a slight benefit when it comes to marking. This formula would calculate Their average marks:
Marks obtained to be added to (marks obtained in 9th or 11th ÷ total marks X 20).
Failed Papers
Average marks for each subject paper to be obtained by (marks obtained in 9th or 11th ÷ total marks X 15).
View the complete marking system formulas below: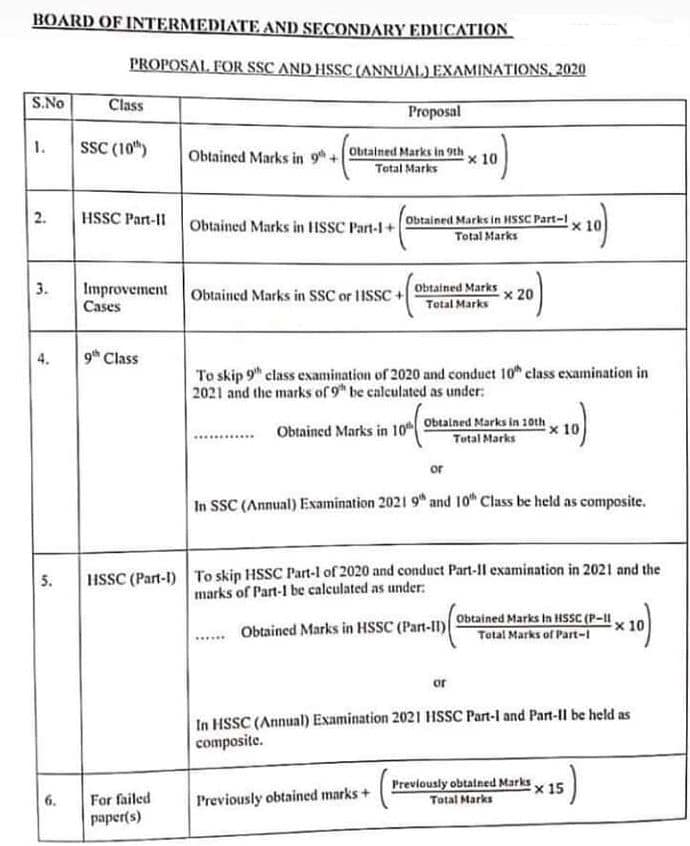 On the other hand, the Higher Education Commission (HEC) is considering reopen universities for examinations despite the pandemic, HEC Chairman, Dr. Tariq Banuri, has confirmed.
While speaking to a news channel, Dr. Banuri said that HEC could approach the government to implement the decision if the Coronavirus situation in Pakistan improves towards the end of May.
We have now yet to see what decision is taken regarding this newly proposed system as well as HEC examinations.
Until then, stay safe and stay tuned to Brandsynario.