Cristiano Ronaldo has caused a significant uproar in media and marketing by making a small gesture. At Portugal's Euro 2020 group-stage clash against Hungary, he removed the Coca-Cola bottles, which were placed in front of him on the table. He then takes a water bottle on the table and shouts, "Agua! (Water)".
Do NOT put Coca Cola in front of Cristiano Ronaldo 😠

This is absolutely brilliant 🤣 pic.twitter.com/bw9FYlTOI4

— Goal (@goal) June 15, 2021
Coco-Cola Looses 
This small attempt of Ronaldo to encourage people to drink water instead of carbonated drinks has caused coca-cola to lose $4billion.
His gesture has had significant ramifications and a negative impact on Coca-Cola. With the brand suffering losses worth billions of dollars within a brief period following the press conference. However, Coca-Cola and UEFA, neither have released any statement regarding the issue. According to the reports, the brand will not be so happy with the bit of gesture.
However, one of the official sponsors of Euro 2020 replied on Tuesday with a statement that said "everyone is entitled to their drink preferences" with different "tastes and needs."
Marca reports that Coca-Cola went from being worth $242 billion to $238 billion – a "brutal 1.6% drop" for the company on the stock market.
Since Cristiano Ronaldo removed the two Coca-Cola bottles from his vicinity in favor of water, Coca-Cola have lost a total of $4 billion in value.https://t.co/4wtinuaUjV pic.twitter.com/IgiEefKbZa

— Zach Lowy (@ZachLowy) June 15, 2021
The company's shares were close to $56.10 at 3 pm when the stock market opened in Europe. However, it nose-dived to $55.22 per share within just 30 minutes after the Portuguese legend's press conference.
Ronaldo Stance On The Sugary Drinks 
Ronaldo's dislike for sugary soft drinks is no secret to the world. However, this does not surprise, since the 36-year-old is one of the fittest athletes in the world.
According to the sources, he doesn't like his eldest son Cristiano Ronaldo Jr consuming such products.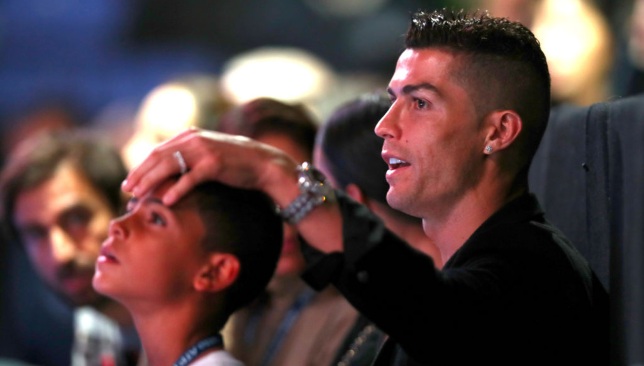 "I'm hard with him sometimes because he drinks Coca-Cola and Fanta sometimes and I'm annoyed with him," Ronaldo says.
"I fight with him when he eats chips and fries and everything. He knows I don't like it."
Stay tuned to brandsynario for the latest news and updates.