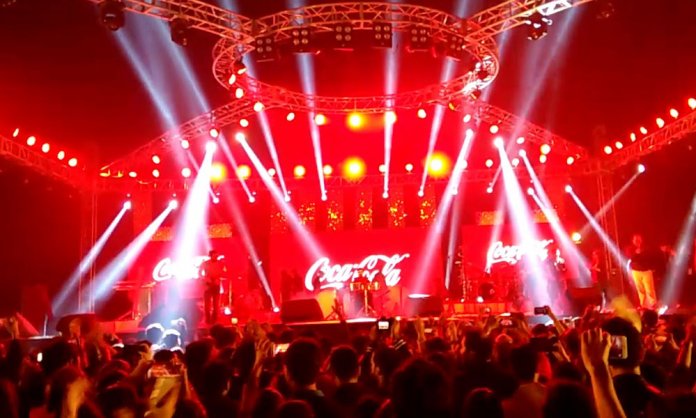 Coca-Cola Export Corporation (Pakistan) has pulled the plug as the titled sponsor for CokeFest.
The reason behind the brand's withdrawal is the economic slowdown in the country and change in management.
The annual food festival that was held by ActiveMedia and backed by Coca-Cola started back in 2016.
ActiveMedia has confirmed that Coca-Cola is no longer the title sponsor, however, the event will go on under a different title called 'Soul Food Festival'.
The festival is still very much alive. Coca-Cola has pulled out from the event for their own reasons, but all the other sponsors are still on board -Saad M Khan, the CEO of Active Media told Profit.
According to Profit, the reason Coca-Cola stepped back was that the new management was questioning the return on investment the brand was making to sponsor the festival.
An official has shared that the current recession in the economy has also strained profit for the brand in Pakistan, sales have also fallen.
There were also security concerns. The event is not owned by Coca-Cola, and we make no profits from it, but it has our name plastered all over it. If anything goes wrong, it is our head on the chopping block -An Official told Profit
Coca-Cola, on the other hand, has not made an official announcement or has said anything in regards to this news. The brand has stated that they will release an official statement if need be.
Furthermore, Profit reports that there were some discrepancies between the brand and ActiveMedia in accordance with the operations of the festival.
Coca-Cola's communication boss, Fahad Qadir, said:
After many successful editions, The Coca-Cola Export Corporation, Pakistan Branch, has decided to not sponsor FoodFest for 2019-20, in line with our evolving business strategy. All of our focus is currently on Coke Studio.

However, there are all kinds of possibilities to enter into the food side. And while we have pulled out of CokeFest thanks to the recent recession, we are constantly working on new ideas on how to expand.
We have now to see what Coca-Cola decides. What do you think of this sudden decision?
Share your thoughts with us in the comments below.
Stay tuned to Brandsynario for more news and updates.