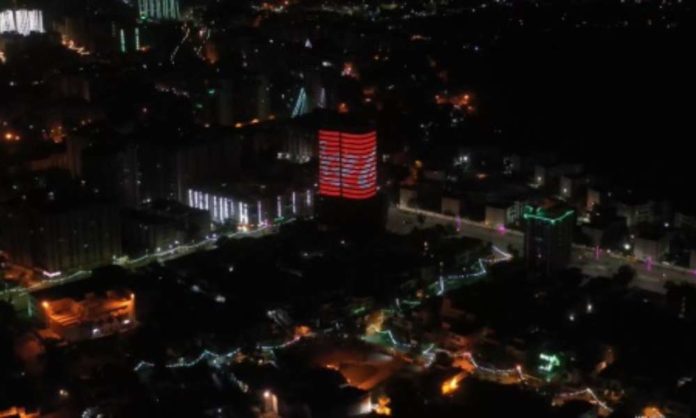 Coca-Cola has created magic with their iconic LED display, in what is the largest ever LED display in Pakistan. This bold and big outdoor campaign has boosted their iconic design around the Country 8 towers in Pakistan. Commuters said it was a 'magical moment', with the first LED installed at Country 8, Karachi.
This iconic landmark in Karachi is located at Country 8 and is visible from Teen Talwar and is gaining lots of attention. The LED display can be seen glittering all over the towers from afar and it is quite a spectacle. Kinetic Pakistan is the agency behind the execution of Coca-Cola's iconic landmark.
The landmark itself extends over 13 floors on an 18-floor building in Karachi. Kinetic Pakistan used the technology creatively to make a unified display, helping create real magic for Karachites.